Each year tens of thousands of people gather in Nevada's Black Rock Desert to celebrate an unusual festival known as the Burning Man. This event brings together community, art, self-expression, and self-reliance. The event encourages its participants to think outside the box and get creative. One of its main attractions is the art cars and each year, a theme is usually selected by the event's organizers. The art cars are generally weird (as you're about to see) but certainly fun to look out. The event was first held in 1986 in San Francisco and has since taken place each year in August. Let's take a look at some of the festival's craziest cars:
1. This car is inspired by one strange looking fish.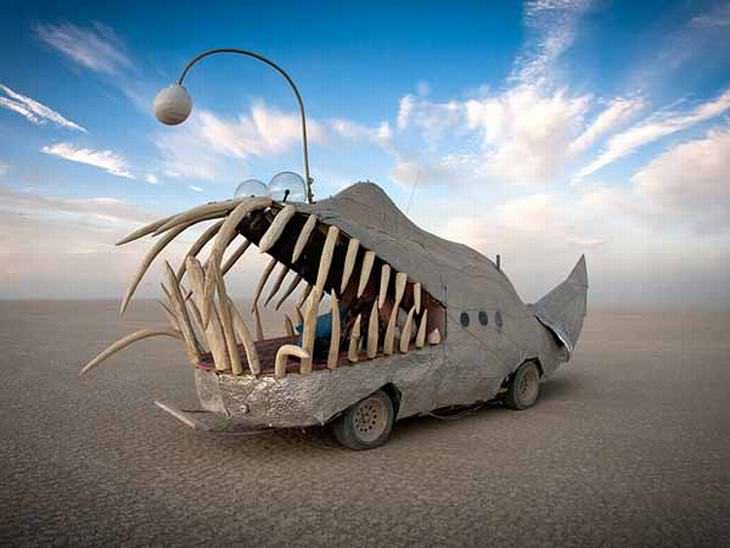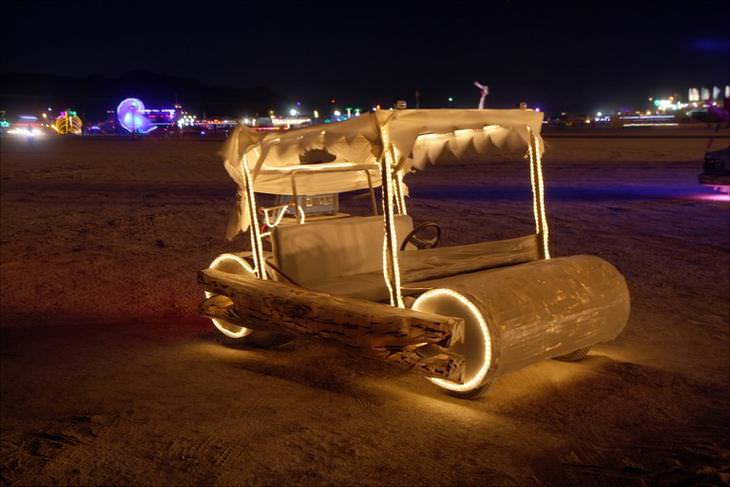 3. This car was inspired by the Nautilus, Captain Nemo's Submarine from Jules Verne's Twenty Thousand Leagues Under the Sea.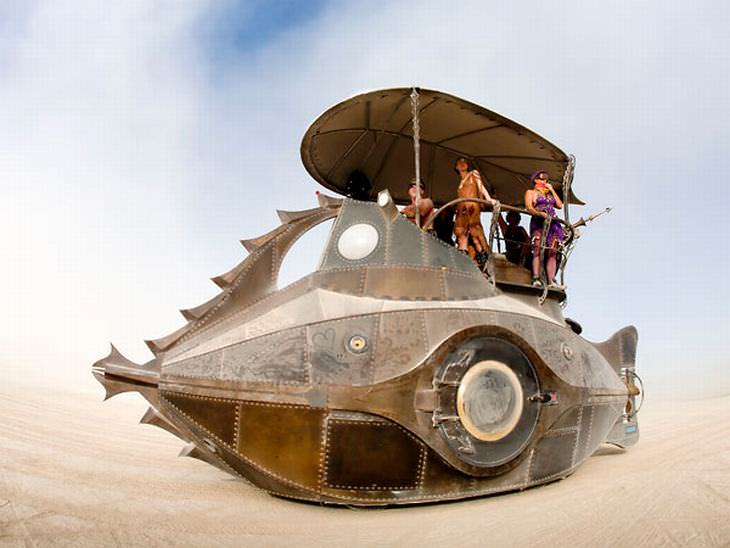 4. This is one cool shark to ride around in.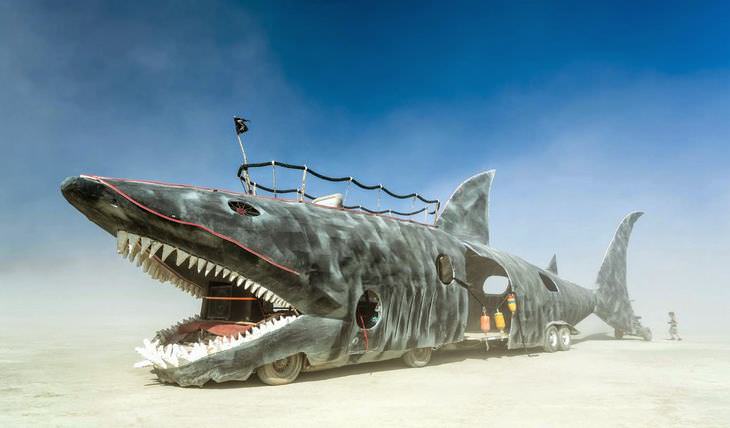 5. This car is inspired by a snail.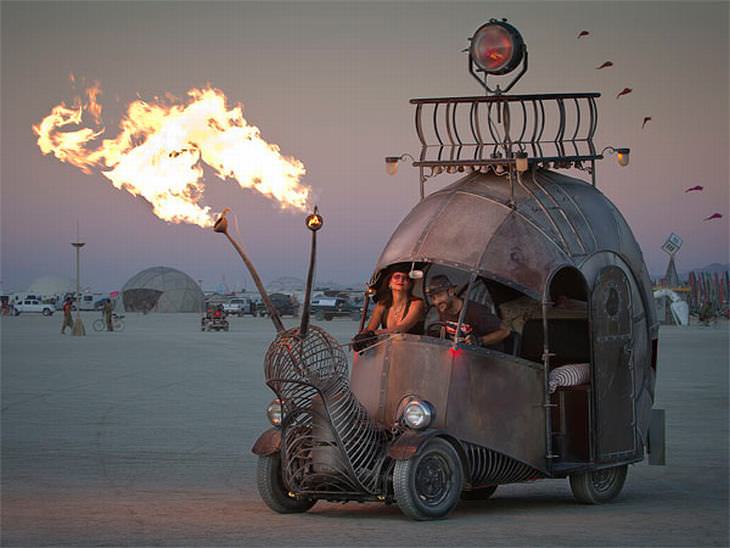 6. This car has one long front hood.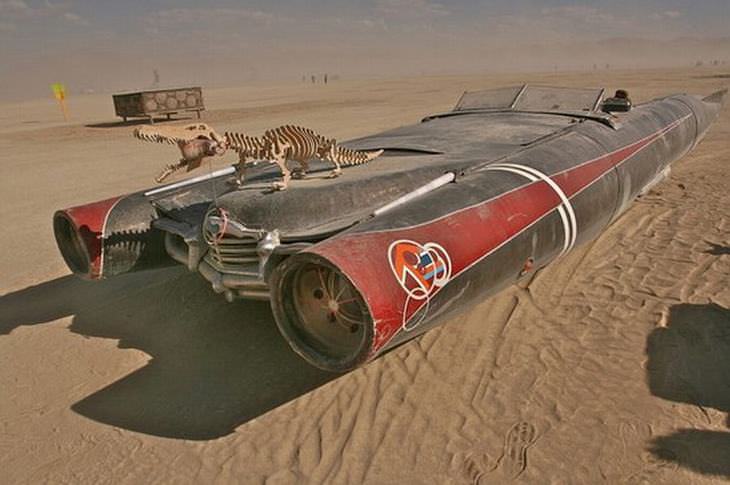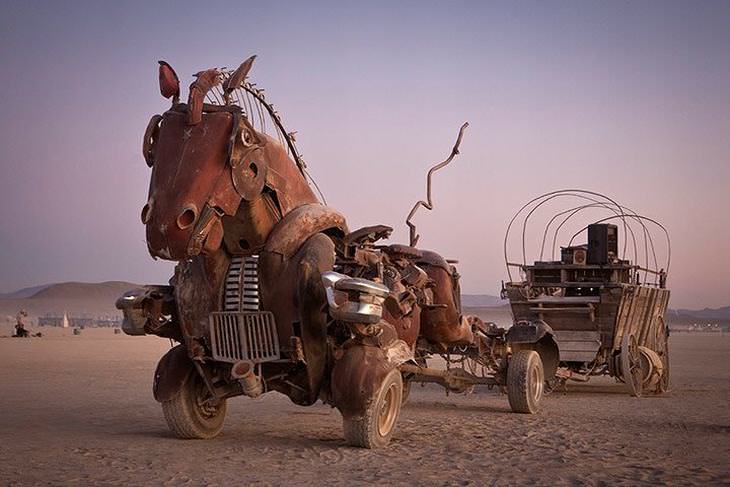 8. Inspired by a merry-go-round.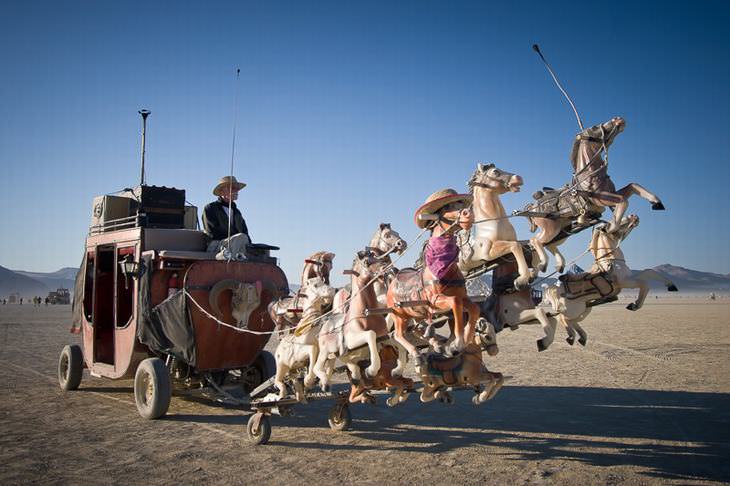 9. An impressive dinosaur.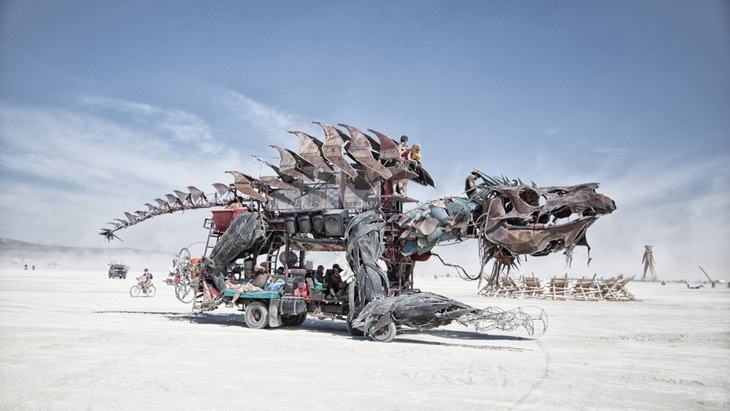 10. One funky looking skull.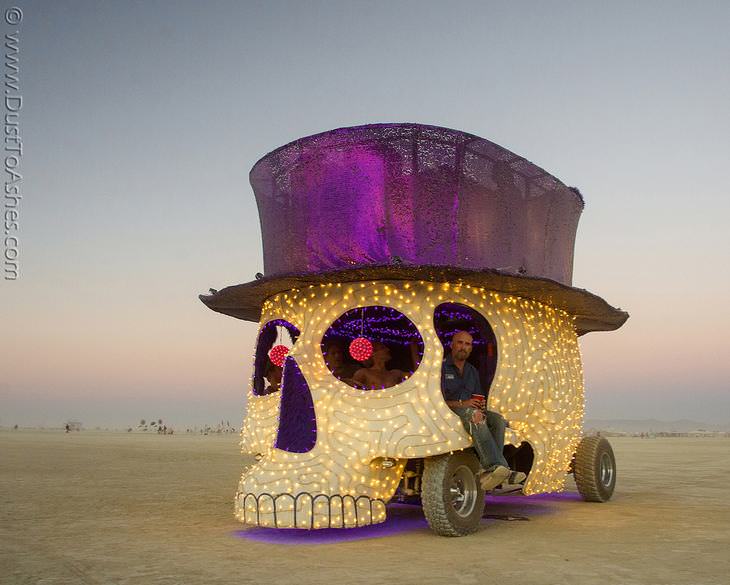 11. Looks like something out of star wars.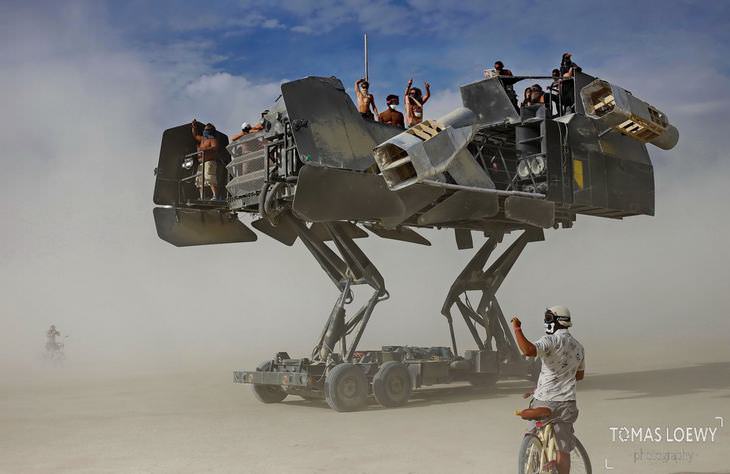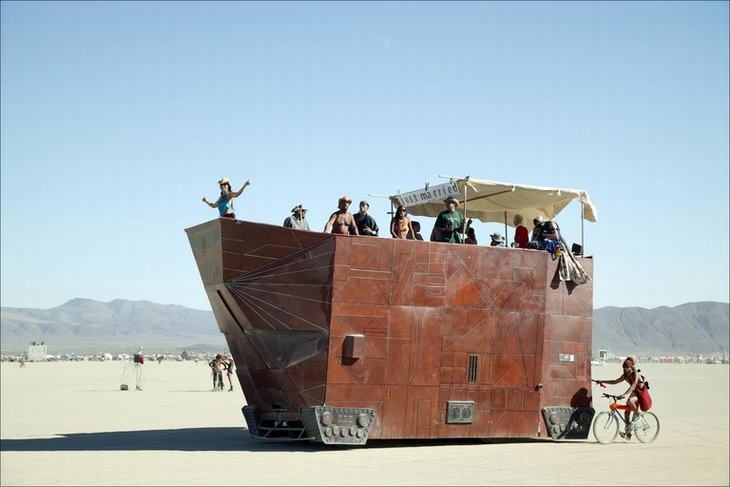 13. This truck takes its inspiration from a bull.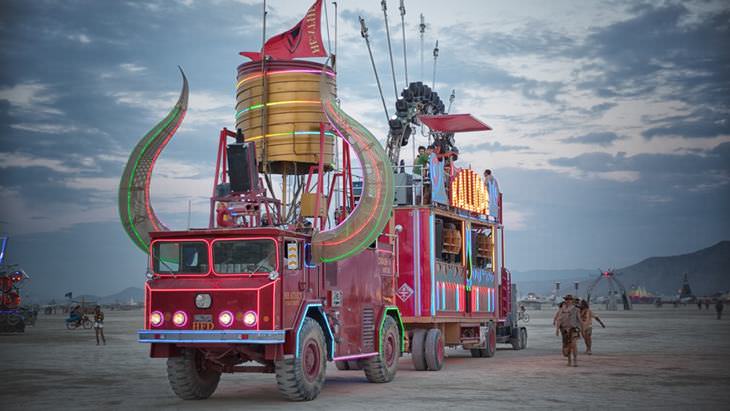 14. A moveable house inspired by the west.