A lawyer was standing in a long line to get tickets for Cats, which was making its long-anticipated return to Broadway.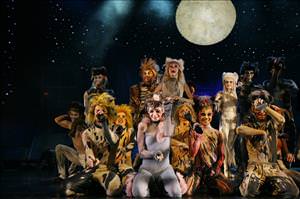 Suddenly, he felt a pair of hands kneading into his back. Startled by this blatant intrusion of personal space, he turned around to find out that it was a complete stranger standing in line behind him doing the kneading.
Giving the stranger a stern look, the kneading stopped for a few minutes, but he felt hands working on his back again soon enough.
"Excuse me," the lawyer asked, "But why are you touching my back, and what on earth makes you think you have the right to do so without asking me first?"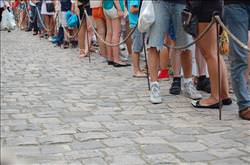 "Oh, I'm so sorry… I'm a chiropractor you see," the man replied, "and sometimes I just can't keep myself from practicing my skills."
"Well, you should really get a hold of yourself – it's not appropriate to be touching the backs of random men without their permission," the lawyer shot back.
"In fact, I'm an attorney, and you don't see me screwing just any old guy in front of me, do you!?"