Many of us like being out on the water, but for some, the average speedboat or pleasure cruiser just won't cut it. There are several specialist powerboat manufacturers in North America that build the fastest powerboats that money can buy. How does 180mph over water sound to you? Here are 7 of the fastest powerboats in the world:
Click on the images to enlarge their size
Mystic C5000-S

Image Copyright and Source: Mystic Powerboats
Mystic Powerboats of Florida is currently the go-to manufacturer for both international powerboat racing teams and very wealthy individuals who are looking to buy a boat that will outrun anything on the water. Mystics all have catamaran hulls, and some will break through the 200mph barrier. Prospective buyers can specify this beautiful C5000S model, which is essentially a consumer version of a race-winning powerboat made available to the public, with twin gas or turbine engines. The latter produce anywhere between 1,800 and 3,000hp each.
Marine Technology Inc. 48'Race/Pleasure Series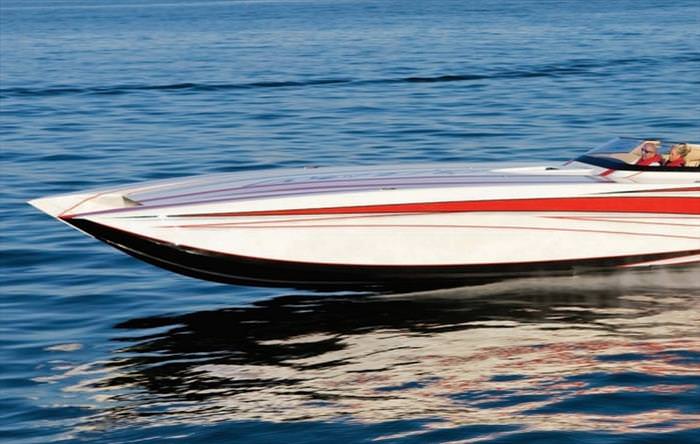 Image Copyright and Source: Marine Technology Inc.
MTI is a Missouri-based powerboat builder founded by a world championship-winning throttleman in the 1990s. Although it produces a variety of open-cockpit and closed-cockpit powerboat designs, the manufacturer's most popular model is the 48-foot Race/Pleasure Series. In certain configurations, this powerboat is capable of over 180mph.
Cigarette Racing Team 50' AMG GTS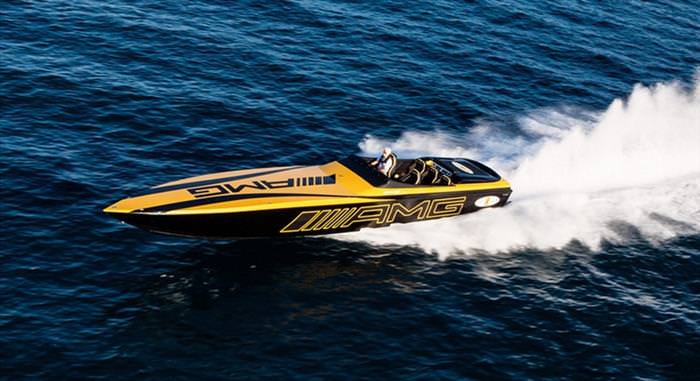 Image Copyright and Source: Cigarette Racing
Cigarette is an iconic powerboat racing brand. The 50-foot Marauder model has been the largest production powerboat in its model line-up for the best part of the past 20 years. This latest version, the AMG GTS, is the result of a tie-up with AMG, which is Mercedes-Benz's high-performance division. Powered by twin Mercury Racing 1,550hp engines, this boat can reach speeds of nearly 140mph.
Skater 46 Race/Pleasure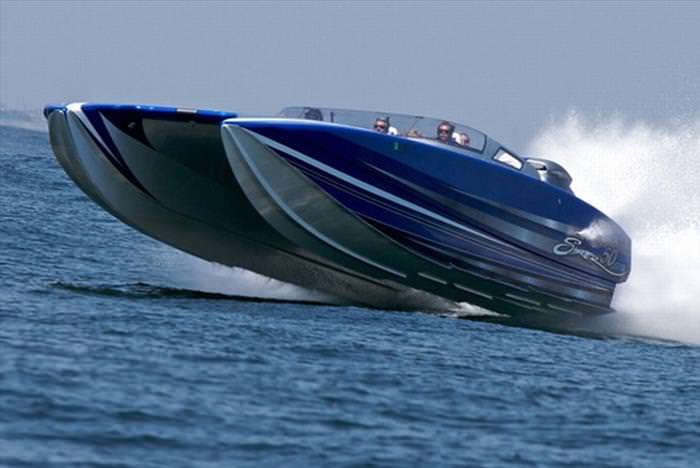 Image Copyright and Source: Skater Powerboats
Skater claims that this model is the "Rolls Royce of offshore powerboats" due to its sumptuous cabin and cockpit accommodation. Despite it being capable of speeds of up to 150mph, riding in this powerboat is said to be extremely comfortable. The interesting thing about Skater powerboats is that no two are exactly alike – in essence, they are all custom boats made to suit individual owners' requirements.
Nor-Tech 5200 Roadster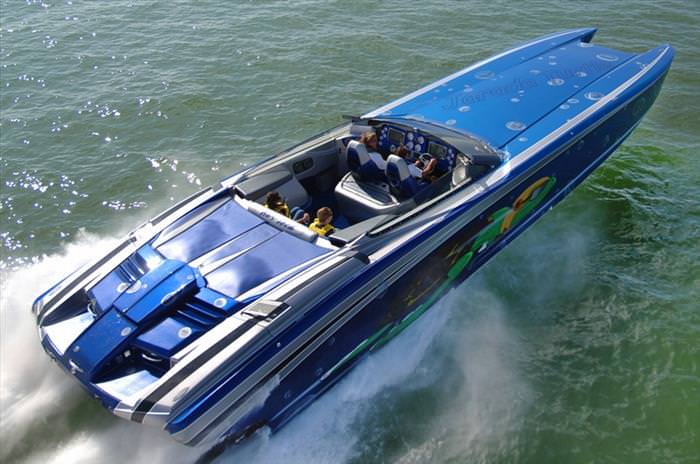 Image Copyright and Source: Nor-Tech
This powerboat is available with a range of engine configurations and can seat up to 10 people. Similar to Skater, Miami-based Nor-Tech will build you a powerboat that's tailored to your exact specifications. Depending on the engine, a 5200 Roadster will exceed over 150mph.
Outerlimits SV50
Image Copyright and Source: Outerlimits Powerboats
Outerlimits Powerboats, of Bristol, Rhode Island, build both vee and catamaran-hulled powerboats, with this particular model being a vee hull. It's capable of seating five people and taking them all the way to 145mph thanks to its twin 1,350hp engines. An optional cabin is available for prospective buyers who want to take the powerboat out and use it over a weekend.
Fountain 47 Lightning
Image Copyright and Source: Fountain Powerboats
Fountain Powerboats is well on its way to attaining its formal glory after it had some tumultuous years in its recent past. Its 47-foot offering, the Lightning, can reach 115mph when powered by twin Mercury Racing 1,075hp engines. Depending on how it's specified, this model can seat four to six people.
Content Source: boats.com