Nowadays, it's rare to find a person who hasn't heard the famous story of the Titanic - or 'The Ship of Dreams'. As you probably know, this vessel tragically sank in 1912 after its collision with an iceberg on its maiden voyage in the North Atlantic Ocean, killing more than 1,500 passengers. The good news many of us don't know yet is that, after over 100 years, the phenomenal luxury ocean liner is going to be rebuilt in a £300 million project undertaken by Australian billionaire, Clive Palmer, and his company Blue Star Line.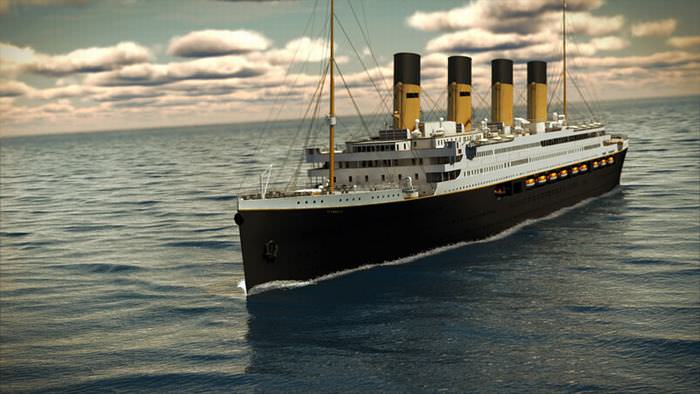 The idea is to build a replica of the original Titanic that will transport the passengers through time. It will measure 270 meters in length and 53 meters in height, and just like the original, it will offer first, second and third-class tickets.
Let's take a sneak peek at how the Titanic II is envisioned to look:
Then and now: The grand staircase in the first class section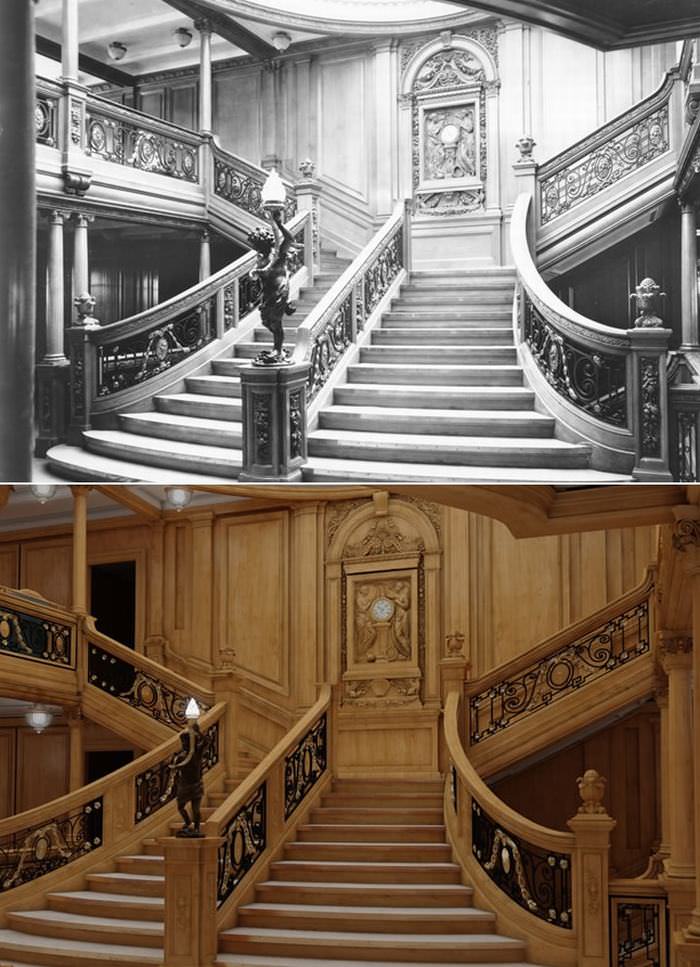 Then and now: The Cafe' Parisienne, a first class eating area with white wicker chairs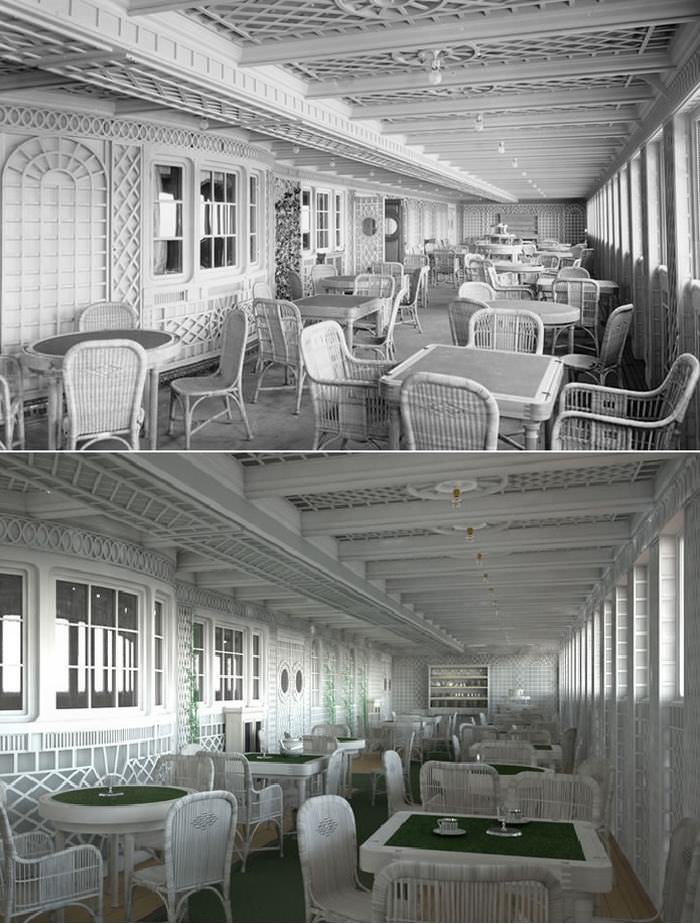 Then and now: The swimming pool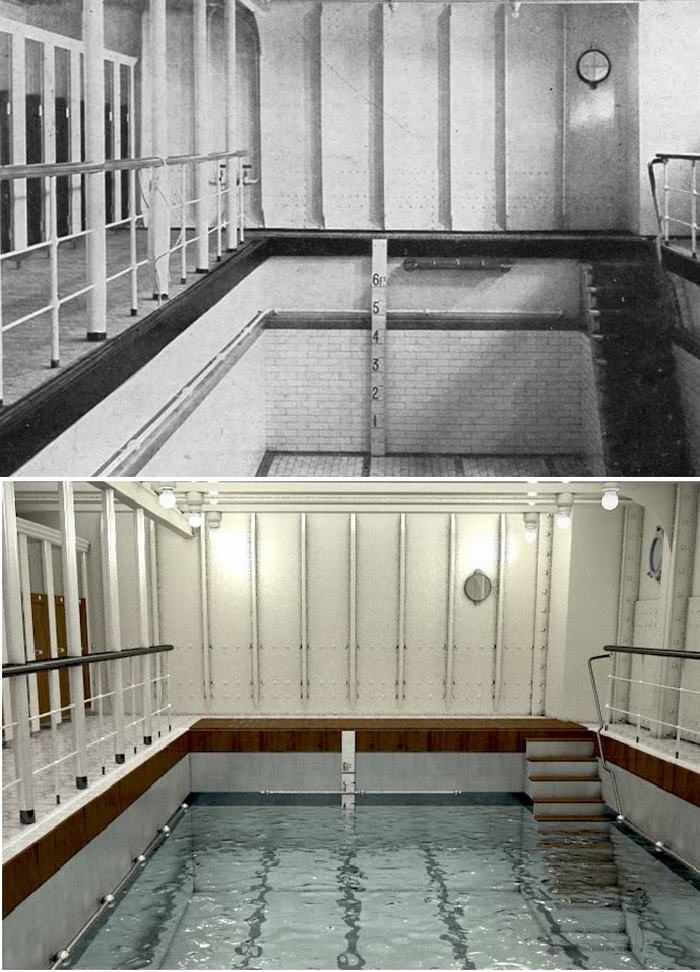 At the time, the Titanic was one of the first ships to have a swimming pool, as well as Turkish baths, on board. The water used to be drawn in from the ocean and heated.
Then and now: The first class dining room that spanned the width of the ship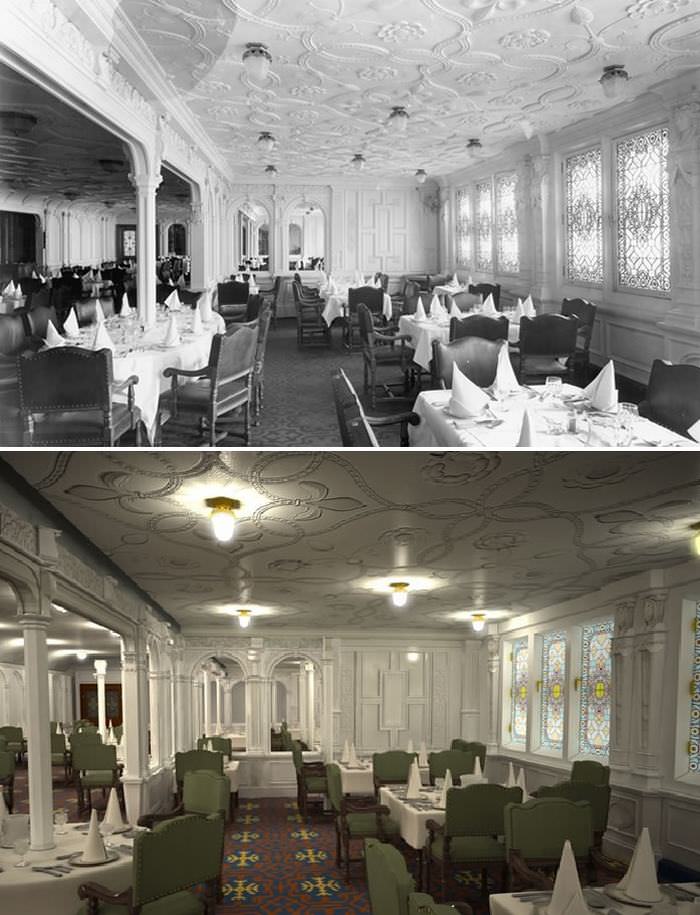 Then and now: The inside of one of the luxurious first class state rooms with four poster beds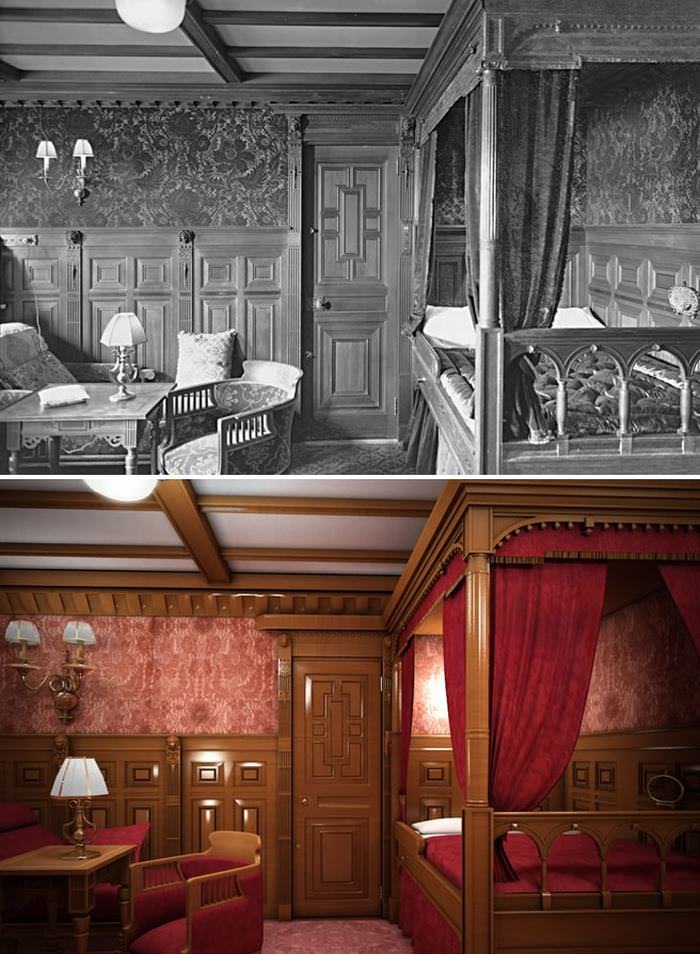 Then and now: The bridge of the ship, replicated only for display purposes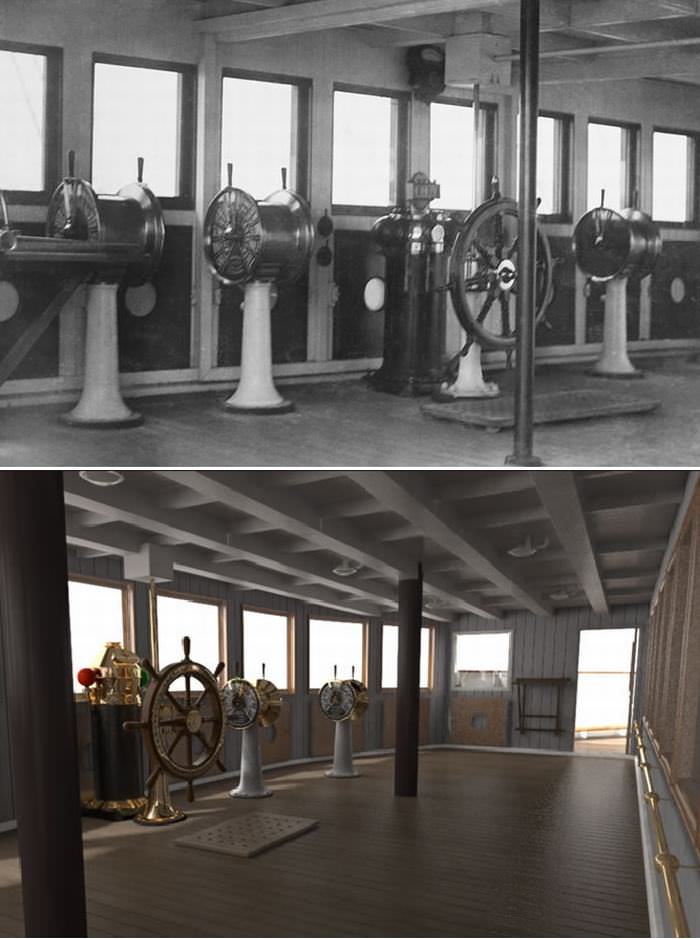 The actual controls are now modernized, and will look like this.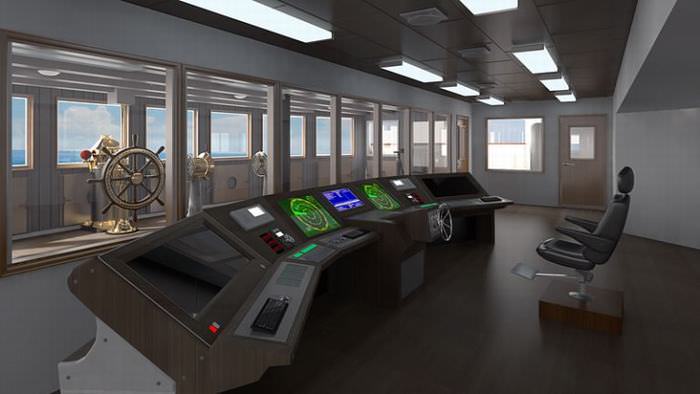 Then and now: The first class smoking room, which used to be only for men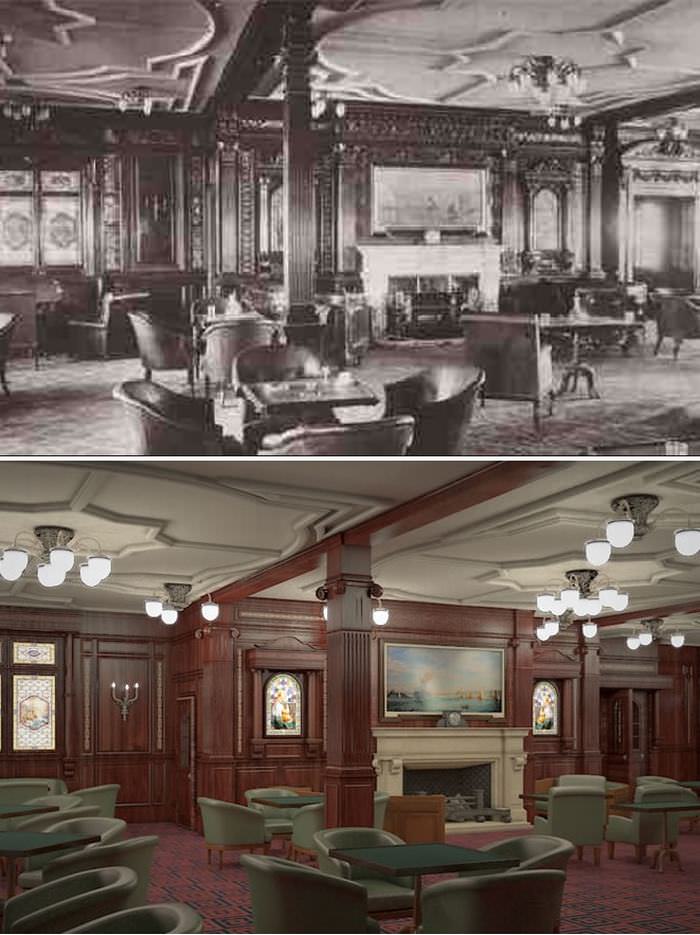 Then and now: The long dining tables for passengers of the steerage section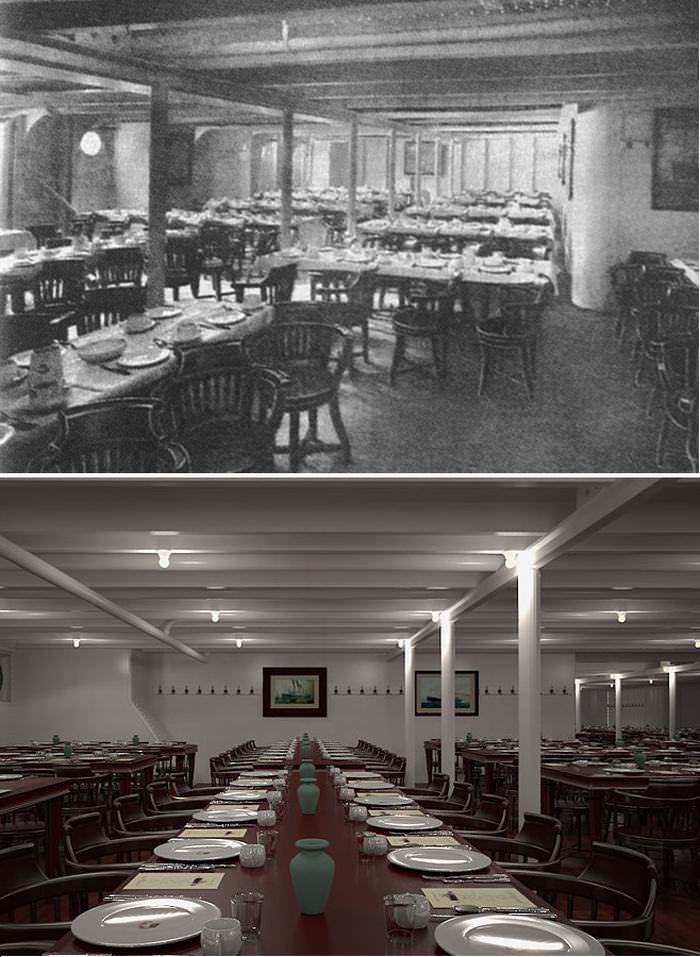 The ship is said to set sail on its first voyage in 2018 from Jiangsu in eastern China and sail to Dubai, instead of Southampton to New York as the original did. It will be able to accommodate 2,435 passengers and 900 crew (slightly more than the original), as well as having an increased number of lifeboats.
Here some other areas we will see inside the new ship, including this gorgeous Edwardian-style gym.