Being from the USA, I'm more used to seeing much larger cars than these, on roads. In fact, I had never even heard of some of these vehicles - that is until I saw this list! These incredible little cars are 10 of the smallest ever made. For your reference, I've included length x width x height dimensions so you get a true sense of just how tiny these little vehicles are:
MINI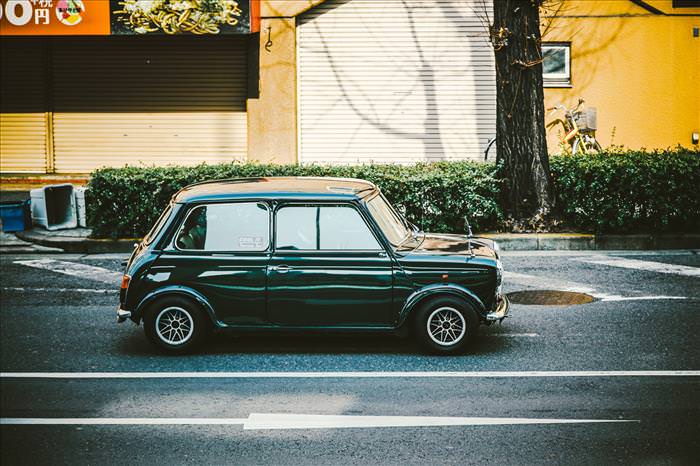 Country of Origin: United Kingdom
Dimensions: 120"x55"x53"
Everyone knows and loves the original MINI, which was on sale for 40 years before the new generation of MINIs replaced it. This ingenious little car is still as popular today as it ever was.
Pasquali Riscio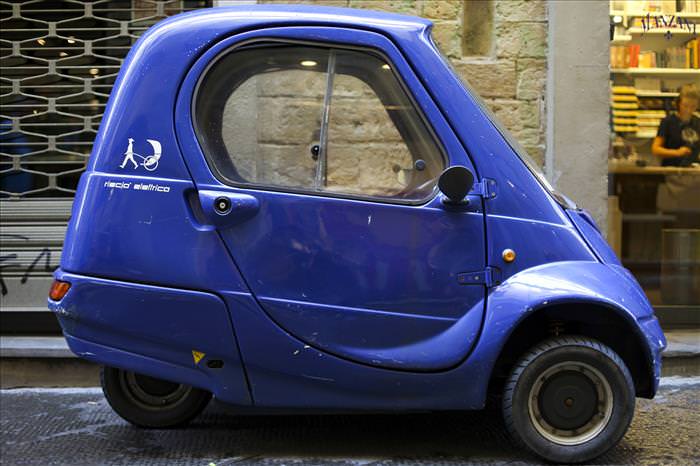 Country of Origin: Italy
Dimensions: 86"x45"x53"
The Riscio, or rickshaw in Italian, hails from Florence, Italy. It can only achieve speeds of 25mph, so it really is an electric rickshaw in every sense of the word.
Fiat Cinquecento (500)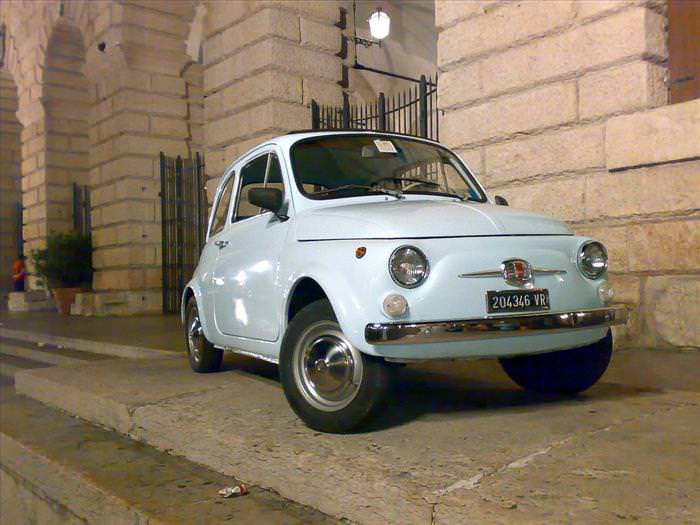 Country of Origin: Italy
Dimensions: 117"x52x52"
Nearly 4 million of the original 500s were built during its production run. If you happen to visit Italy, you'll still see this iconic car dotted about in the more rural villages.
Piaggio Vespa 400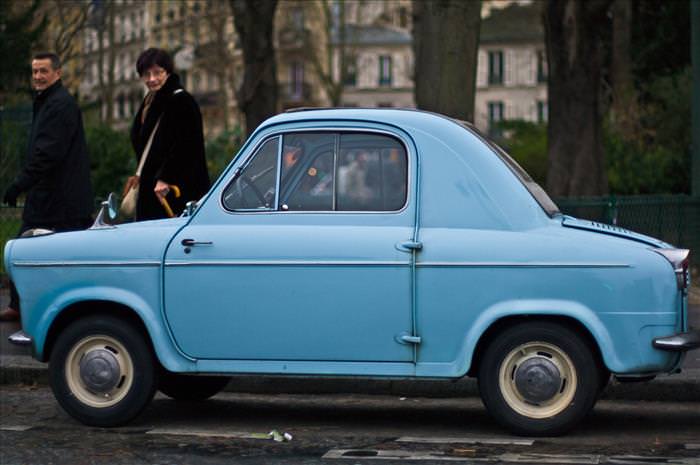 Country of Origin: Italy
Dimensions: 112"x43"x50"
The names Piaggio and Vespa are synonymous with small motorcycles and scooters rather than cars, but Piaggio also had a go at building cars. This little car was the result.
Goggomobil Dart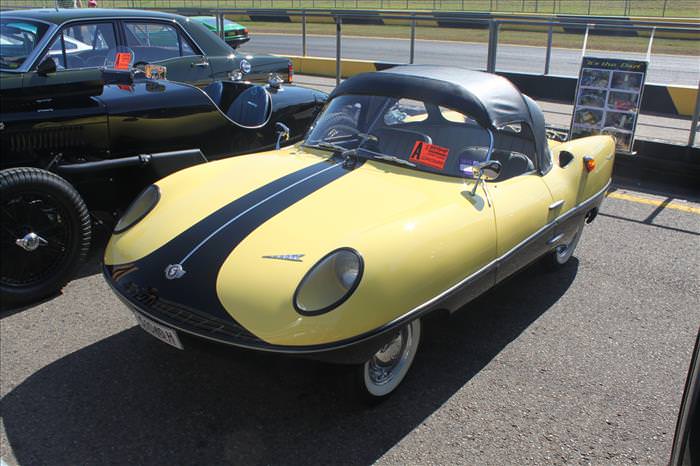 Country of Origin: Australia
This vehicle was created with the intention of making something tiny but sporty at the same time. Just 700 of them were produced, between 1959 and 1961.
Fuldamobil S-2
Country of Origin: Germany
This little bug-shaped car has barely enough room to fit a single occupant inside, and features back wheels just an inch apart from each other. This is the second-rarest car on this list, with only 123 S2s ever made.
Autobianchi Bianchina
Country of Origin: Italy
Dimensions: 117.5"x53"x52"
The Bianchina is based on a Fiat 500, as featured earlier in this list. It came in no less than six body styles, and was produced between 1957 and 1970.
ISO-BMW Isetta
Country of Origin: Italy
Dimensions: 90"x54"x53"
This car was built under license in various European countries during the 1950s. Its most recognizable iteration was through its tie-up with none other than BMW. Access was through a single door at the front.
Commuter Cars Tango
Country of Origin: USA
Dimensions: 102"x39"x61"
This all-electric car is incredibly fast - it can reach 60mph in just over three seconds, and tops out at 150mph. Celebrity owners include the Google co-founders and actor George Clooney. Only 20 are believed to exist.
Peel P50
Country of Origin: United Kingdom
Dimensions: 54"x39"x39"
This is the smallest car ever made. The modern version can be purchased with either a petrol engine or an electric motor. The car notably made an appearance on the famous BBC motoring show, Top Gear, when former presenter Jeremy Clarkson drove the car to his place of work.
Content Source: PPCORN