If you've been around big dogs, you might have realized that they're not always aware of their size. Big dog owners know this well enough, from the way they try to sit on their laps or attempt to fit into small spaces around the house, pretending they have tiny bodies. These photos show that they're not really bothered by the problem, but regardless of their size, they still look as cute and funny as ever!
It doesn't matter how huge I am, your lap will always be the best place to rest on.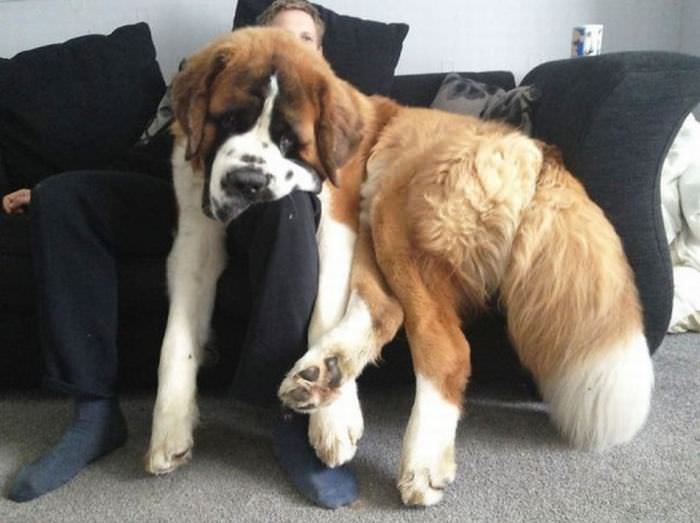 Source
If you can watch TV, and I can sit on your lap, we would both be forever happy!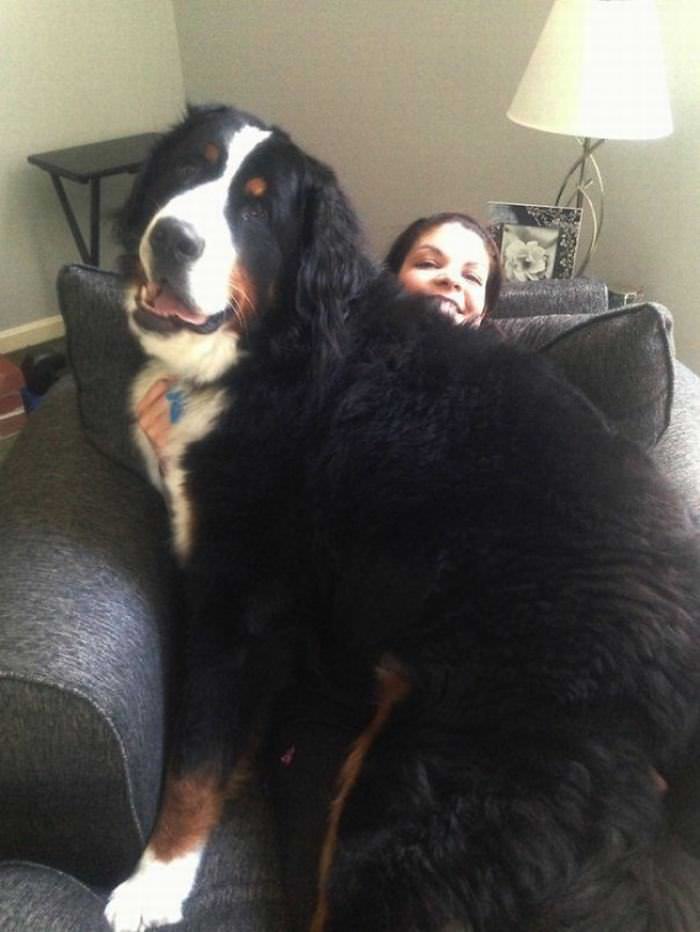 Source
Am I heavy?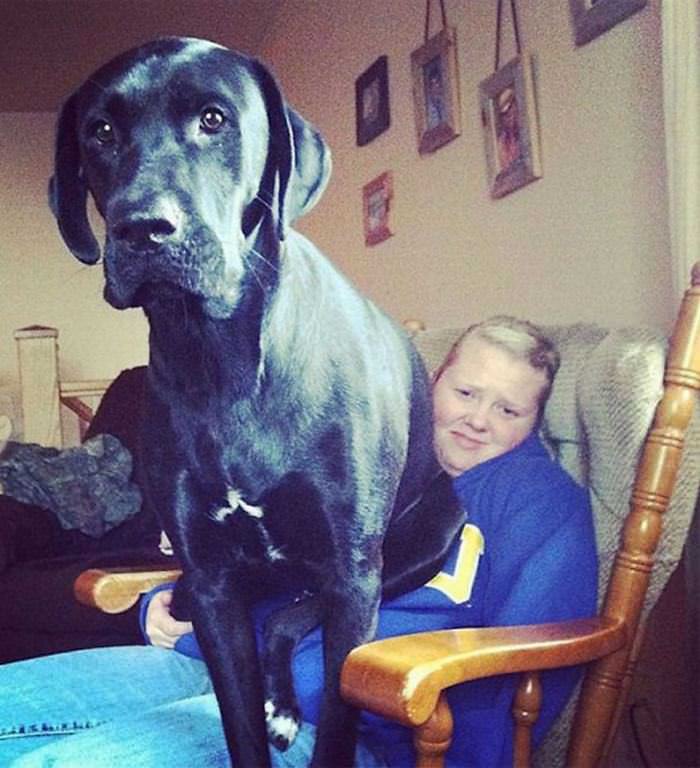 Source
There's one good thing about being huge: being able to give you big furry hugs.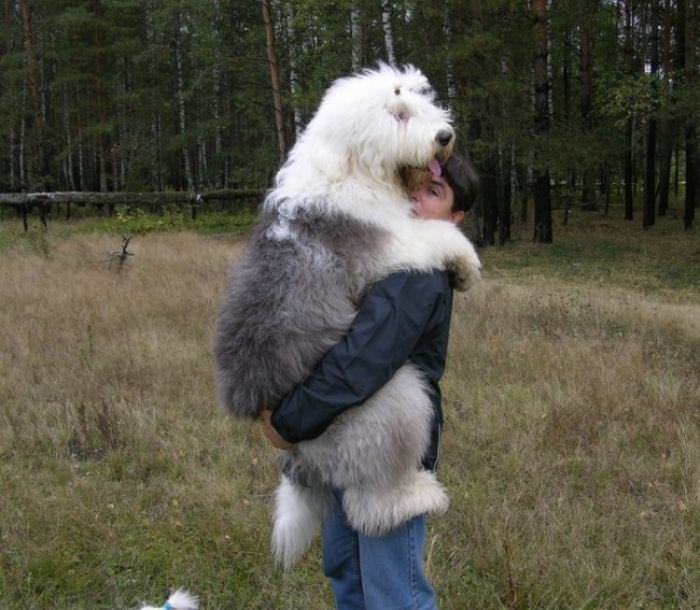 Source
I would use a whole sofa as a bed, but having your lap as a pillow is a luxury.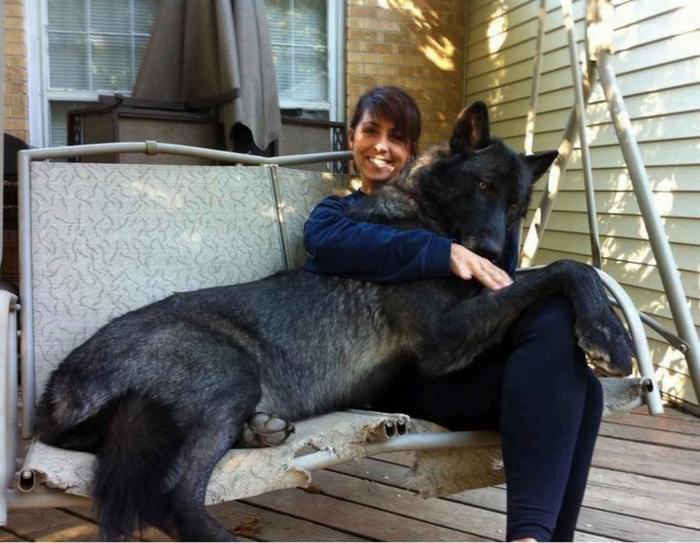 Source
We have a small problem here...
Source
The awkward bed swap.
Source
Shall we dance?
Source
That's one heavy scarf you've got there!
Source
No bath is big enough for me, but this should do.
Source
Nope. Nothing wrong with this.
Source
I make a good cuddly teddy bear, don't I?
Laundry bin? Why not!
Source
Pretending I'm a human for a while.
Source
I'm not moving.
Source
Why does it have to be SO impossible?
Source
Not quite comfortable, but I won't complain.
Source
There's always room for another pet on the bed, isn't there?
Source
Room for another dog? Not so sure...
Source