Jeff Rowland is an English painter who specializes in creating the atmosphere of a rainy day in his artwork. His paintings are captivating, filled with mystery and romance. He is mostly inspired by movies, and was once inspired by The Bridges of Madison County, a film about an accidental relationship between a man and a woman. The film is predominantly shot in beautiful sunshine, until the end, when the relationship ends and the rain starts to pour, giving an implicit meaning that the relationship is being washed away.
Rowland is self-employed and has been working as a professional artist since 1984. At first, he experimented with all mediums, including glass engraving, printing, and painting. But he has always been drawn back to oil painting. Here's a look at some of his work.
Meanwhile, if you'd like to see more of Rowland's work, click here. His work may also be purchased at castlegalleries and you may also view his Facebook page.
In his work, Rowland likes to let the viewer of the painting make their own mind up about what is happening with the characters in the composition.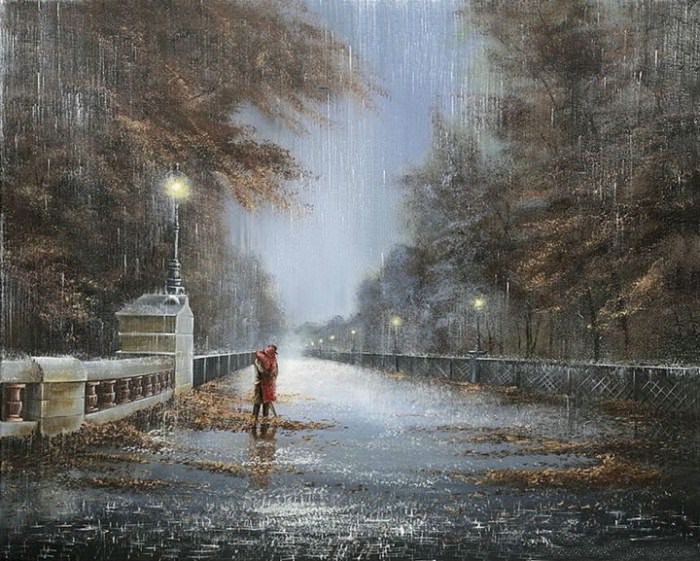 He often uses a view of two roads meeting, or two paths crossing.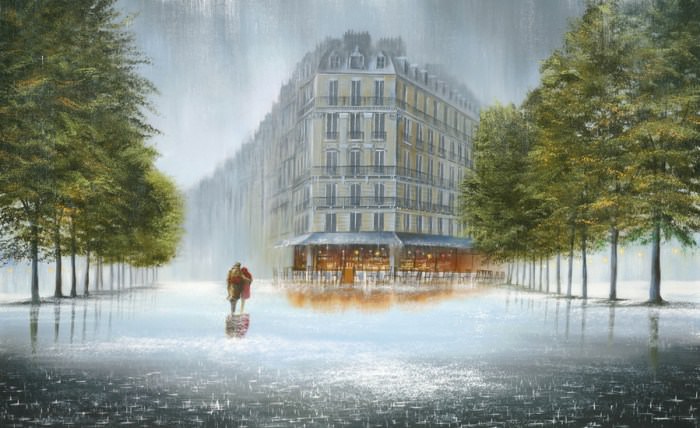 Are the two people in his paintings coming together - or are they splitting up?
Are they having an affair? Is their love a secret?
The paintings can tell many stories and can be set in any city - it is up to the viewer to decide.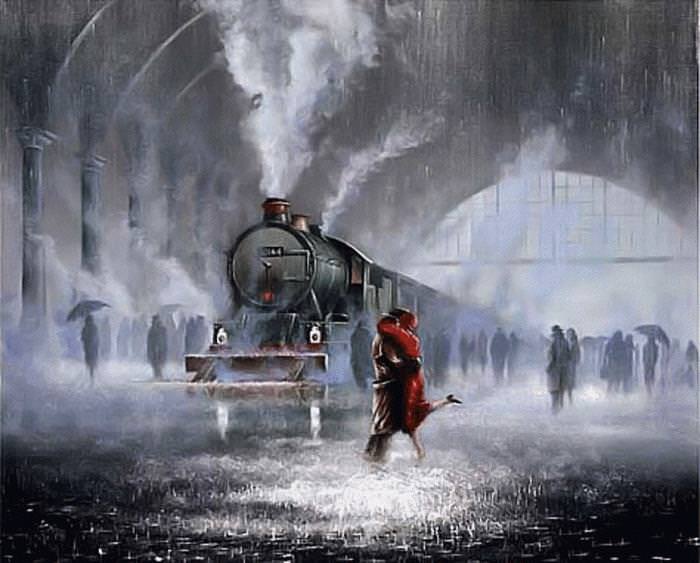 To bring his paintings to life, Rowland often finds himself looking at buildings wherever he goes, because the composition of his work could be anywhere or on any street. When he sees a street corner bar or restaurant, he wonders and gets excited about how he can create an atmosphere on that corner.
When Rowland paints, he is transfixed on the progress. He compares painting to reading a good book: when you read it, you become lost within the story and forget where you are.