I wonder if I'll get to recreate my wedding day - on my platinum (70th) wedding anniversary! Chinese couple Wang Deyi and Cao Yuehua, aged 98 and 97 respectively, married during the last year of World War II. Their youngest son decided to help them commemorate their long-lasting love through recreating their wedding photos. Take a look at this wonderful tribute to lifelong love: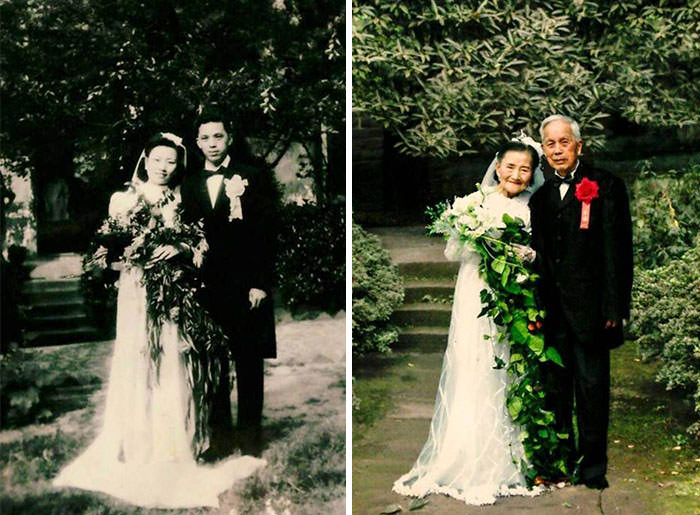 Then and now.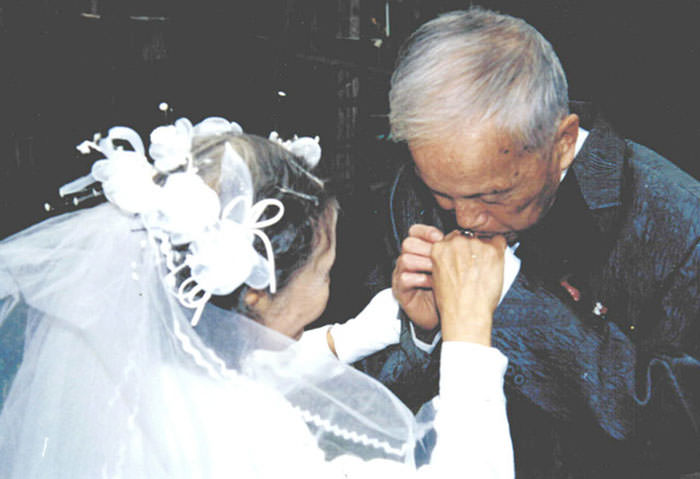 A moment to bring back a lifetime of memories.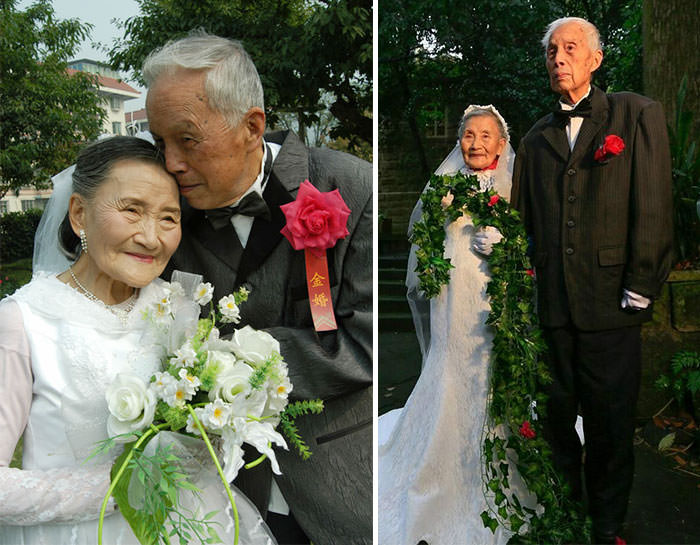 Although the war separated them, the couple's love proved to be unwavering.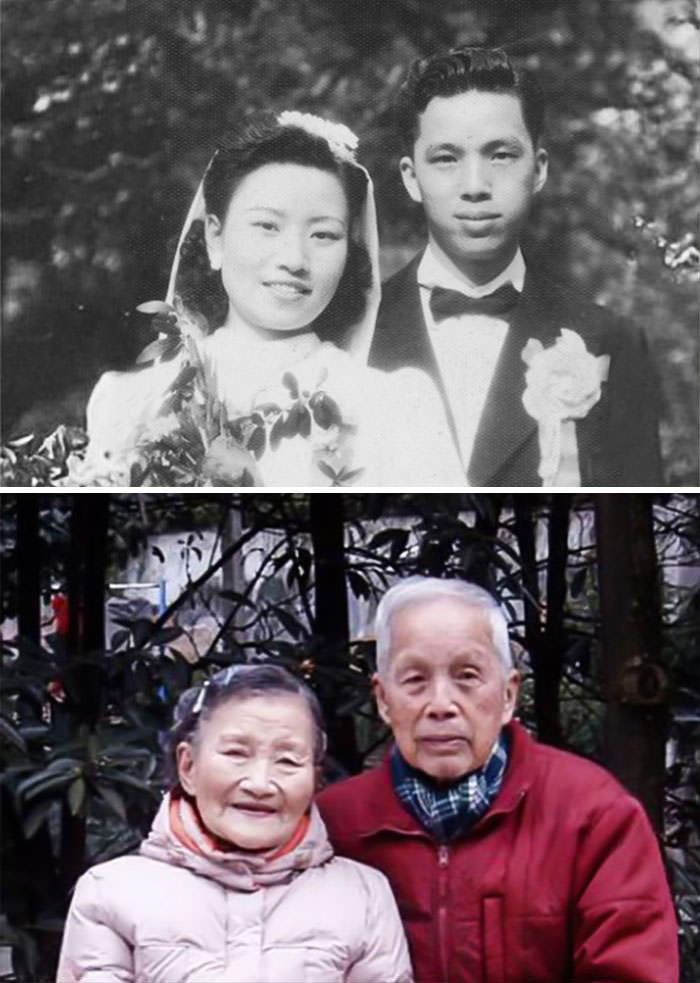 It only took one dance for the couple to fall in love.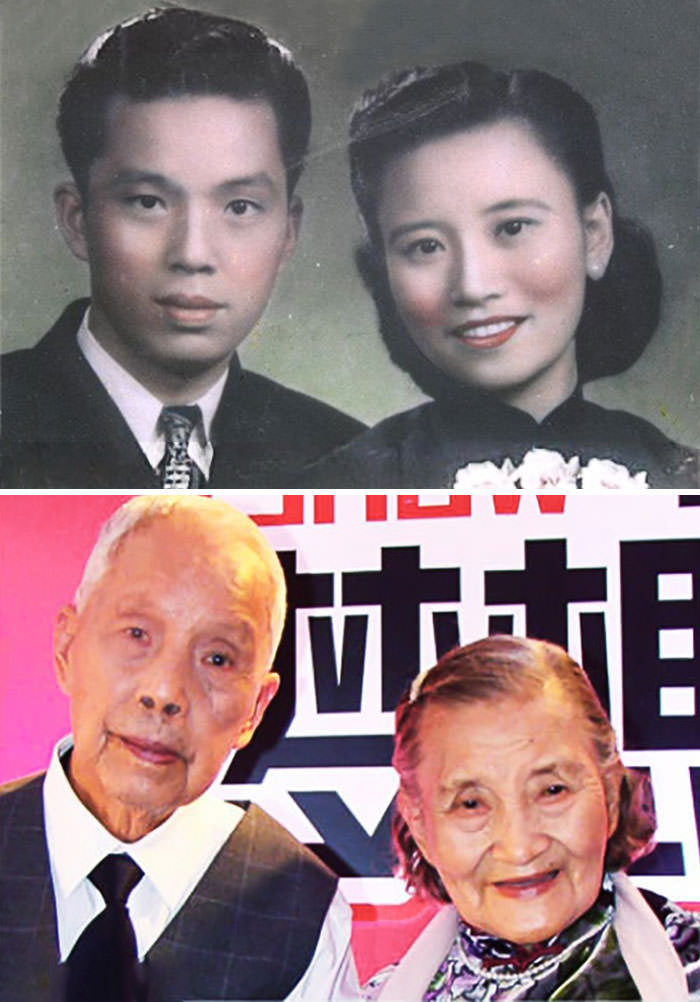 Standing together through the passage of time.
Recreating another picture.
A day never to be forgotten.
The happy couple!
Content and Image Source: Boredpanda