I never imagined that this fantastic wildlife photography could be captured in the middle of London! Photographer Sam Coppard has created this stunning pictorial tribute to the deer of Richmond Park, which was created by King Charles I in the 17th Century. Today, the 2,360-acre park is home to more than 600 deer. Take a look: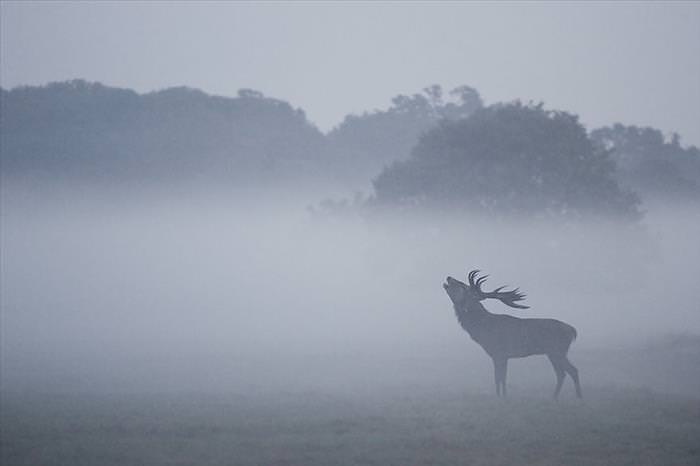 Bellowing in the mist.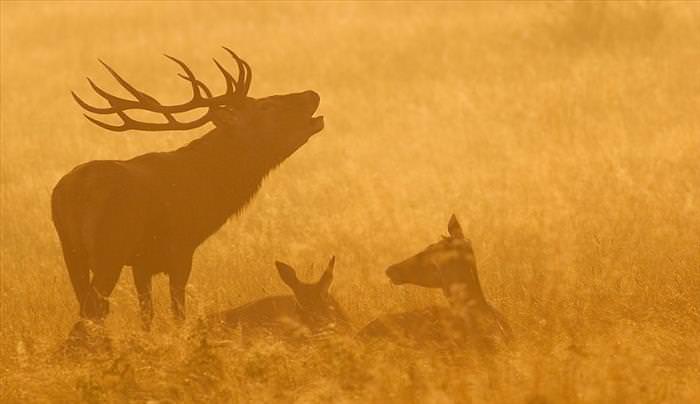 A golden sunrise.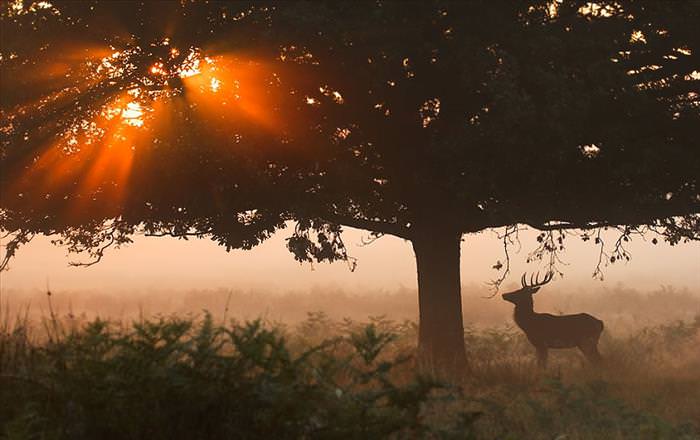 This stag appears to be taking a look at the sunlight through a tree.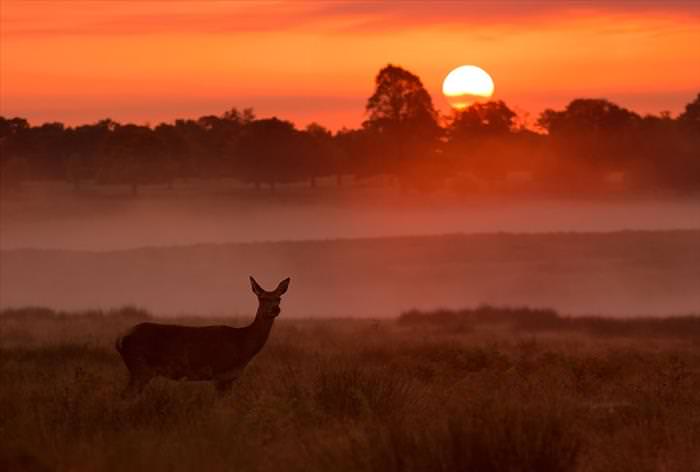 A doe looking on towards the sunset.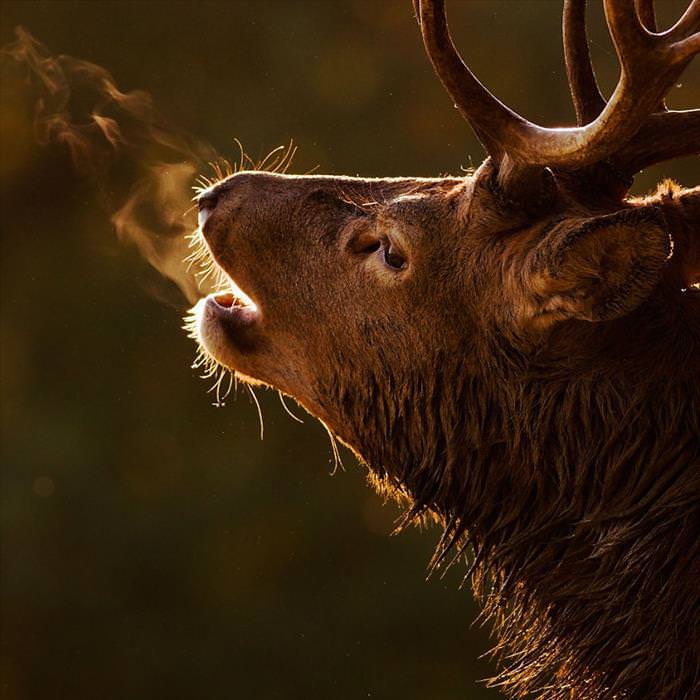 A stag's breath condenses in the evening sun as the temperature drops.
This moody image took the photographer three days to capture.
A stag with his little buddy.
October is the best time to see stags competing for a mate.
A beautiful shot of a stag in silhouette.
Time for a rest!
Yet another beautiful shot of a stag in silhouette.
London apartment blocks can be seen in the distance.
The photographer says that ensuring there isn't a human presence in images can be challenging.
Close-up.
Richmond Park at dawn echoes with the sound of bellowing stags.
More like a fairy tale than the middle of London.
Sam admits that this stag got a little too close for comfort!
A pretty young doe.
Another misty Richmond Park landscape.
A fantastic moment to capture.
The chemtrails in the sky give away the fact that the photo was taken in urban surroundings.
A curious doe looks toward the photographer.
Although they may be in the middle of a city, the deer of Richmond Park are not short of space.
Content & Image Source: Bored Panda