Our tiny friends may be fluffy enough to keep themselves warm in the cold season, but more often than not, we cannot help but spoil them a little more. Some pets are therefore lucky enough to be dressed appropriately for the weather, just like humans. These photos of animals all wrapped up in winter clothing will warm your heart.
This one is happy not to be shivering from the chill, but is still wondering whether it will work for thunder too...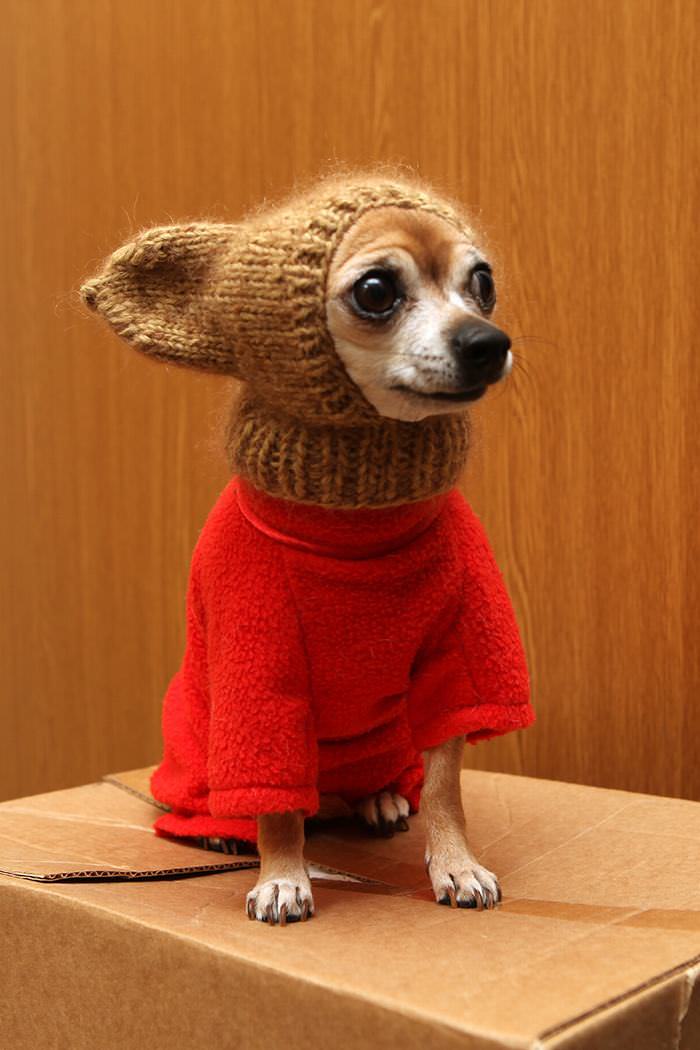 Source: Dmitrii Puchkov
One of the reasons snow is such good news!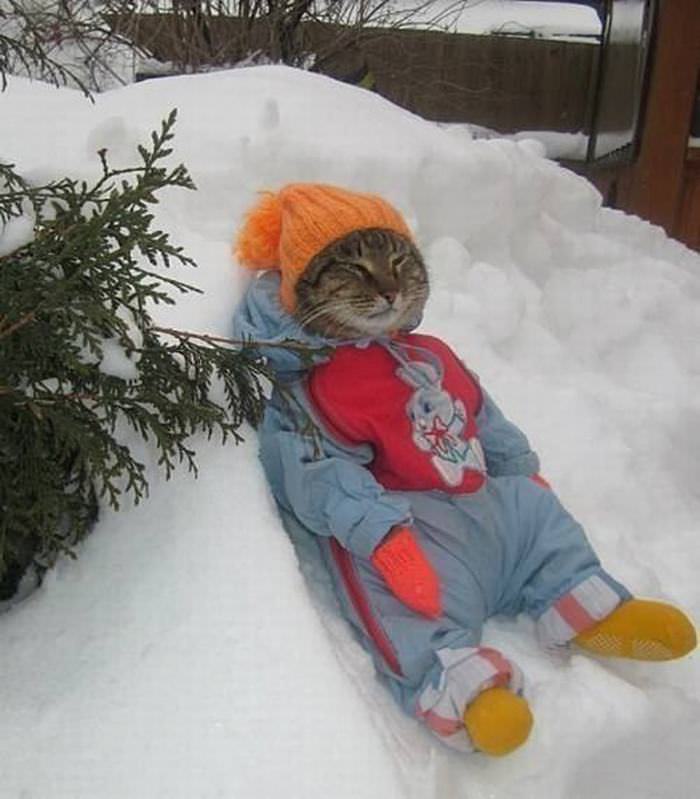 Source: tumblr.com
These ferrets found out the necessity of turtle necks...apart from the fact that they make them look dashing.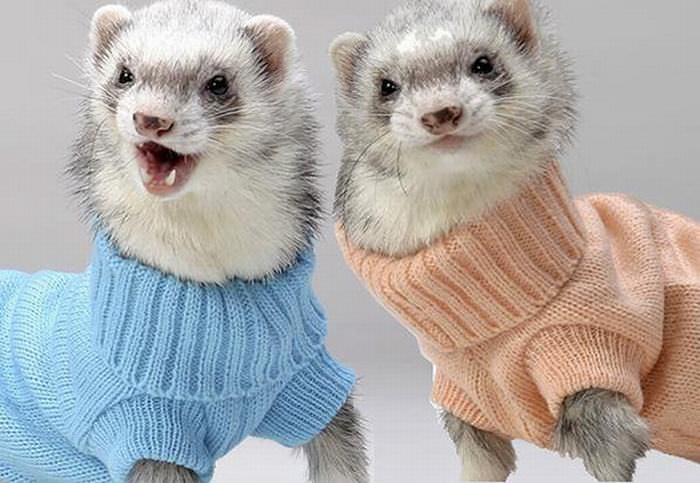 Source: tumblr.com
Who said chickens can't be fancied up too?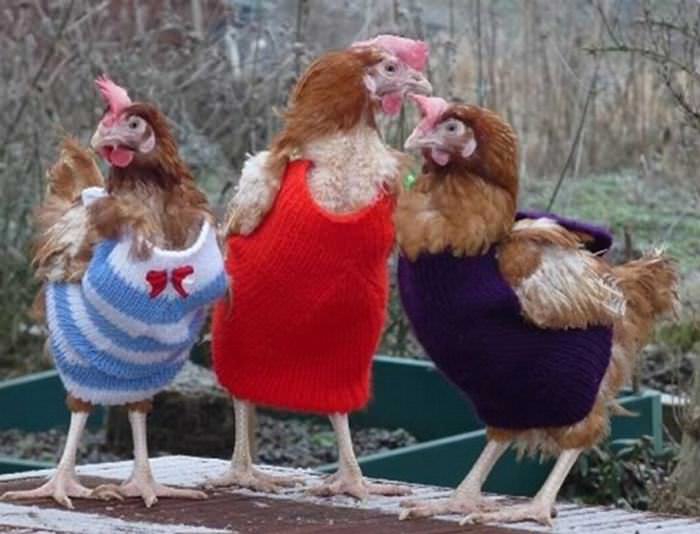 Source: lazerhorse.org
They don't really feel the cold, but they clearly have a passion for fashion.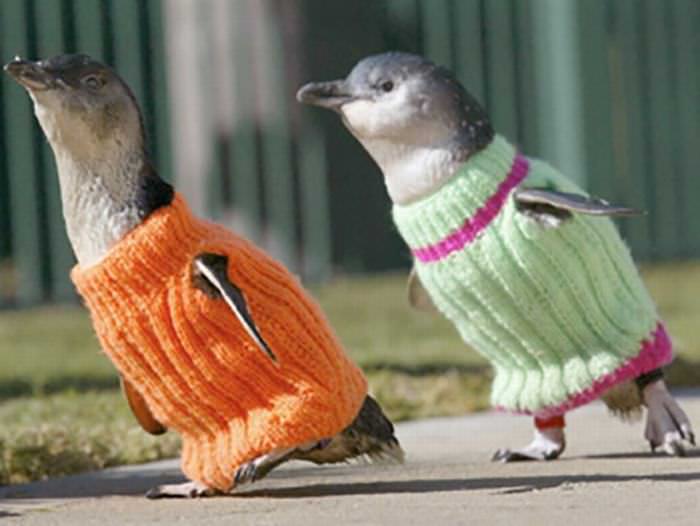 Source: tumblr.com
This one finds double-breasted coats especially sophisticated.
Source: buzzfed.com
This chic rain jacket will perfectly protect the grooming.
Source: dilcdn.com
Fancy in pink!
Source: nydailynews.com
These tortoises also found a perfect winter fit for their bodies - it just needed to be a little more, customized.
Source: tumblr.com
These puppy eyes are begging: "Can I wear this all winter?"
Source: wisegeek.com
Being the black sheep is not so bad.
Source: zimbio.com
Looking good in this Christmas hat, and he knows it!
Source: cuteoverload.com
While some furry ones love having a friend to snuggle up to...
Source: awesomelycute.com
Others simply trust their own fluffy fur coat out in the snow...
Source: plus.google
Then there are some who aren't even bothered by the snow.
Source:
spletnik
.
ru
The luckier ones prefer watching it from the window pane, while daydreaming.
Source:
copypast
.
ru
And the even luckier ones can't complain! Prrr!
Source: awesomelycute.com