Some time ago, Mercedes-Benz unveiled the F 015 – a new, self-driving luxury car that looks like it has been taken out of a science fiction movie. The car has a range of 1,100 Km (680 miles) using a hybrid engine, combining regular battery power and a new technology called "Fuel Cells", which uses hydrogen cells to produce emission-free electric energy.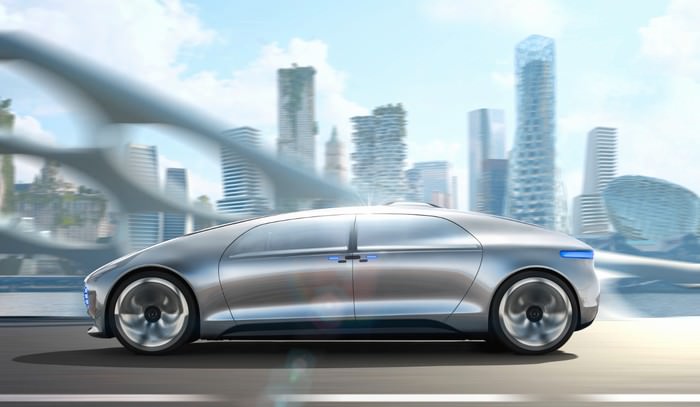 The car's inner space feels more like a spaceship than a car, combining beautiful wooden floors with front seats that turn 180° to face the other passengers, walls made of touch-sensitive computer screens, a small, extendable table and much more.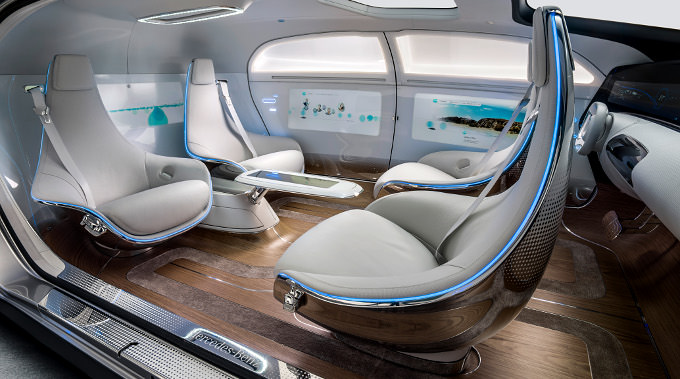 Images courtesy of Mercedes Benz
The car has powerful LED displays, capable of displaying visual messages, a laser projector that can create an impromptu cross walk for pedestrians, including voice notifications.
The car was displayed at the 2015 CES conference in Las Vegas and was recently spotted driving around San Francisco.
The Mercedes-Benz F 015 official commercial: