The beauty of nature never ceases to amaze me - and it gets even more amazing when you realize you can make a rainbow out of the incredible creatures that inhabit out world! Here are the the creatures of the rainbow, from red to violet, in all their glory:
Red
Scarlet Ibis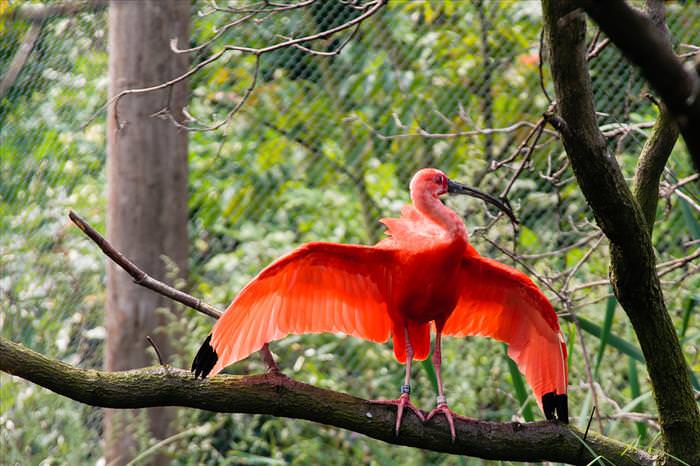 This vividly red bird can be found throughout the Caribbean, as well as along the Atlantic and Pacific coasts of South America. Scarlet ibises tend to live together in flocks of 30 or more individuals for safety in numbers.
Image Source
Red Panda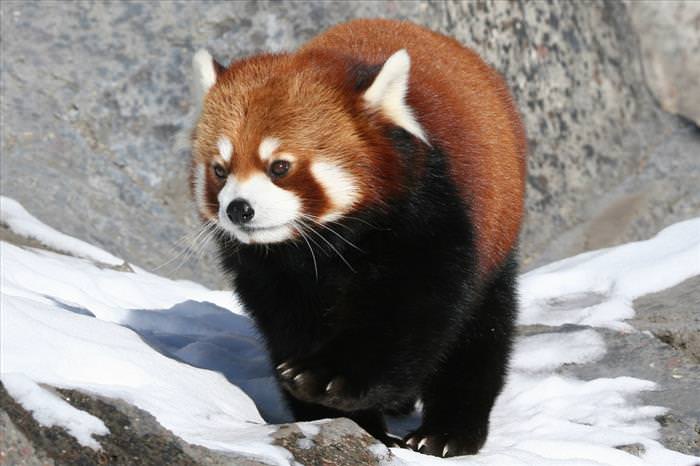 This adorable creature is native to the temperate forests of the Himalayas, from western Nepal to China. Sadly, it's endangered – it is estimated that there are less than 10,000 left in the wild.
Orange
Bongo Antelope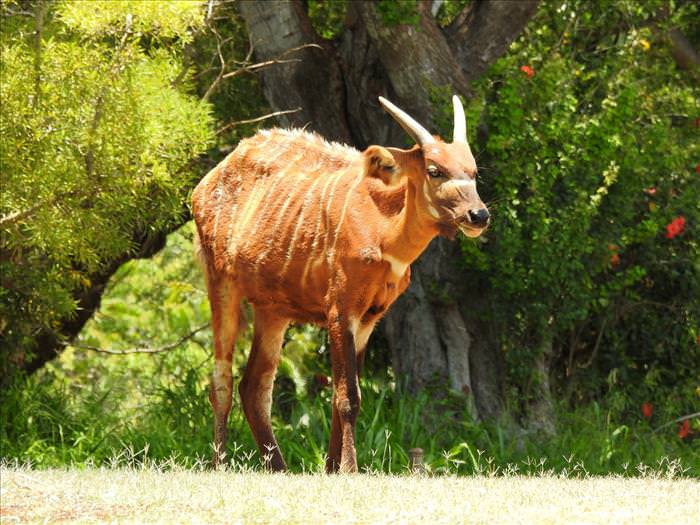 Bongos are native to the tropical jungles of central Africa and some West African countries. The herbivorous antelope species, which features distinctive white stripes down the side of its body, can grow to over four feet high at the shoulders.
Image Source
Tiger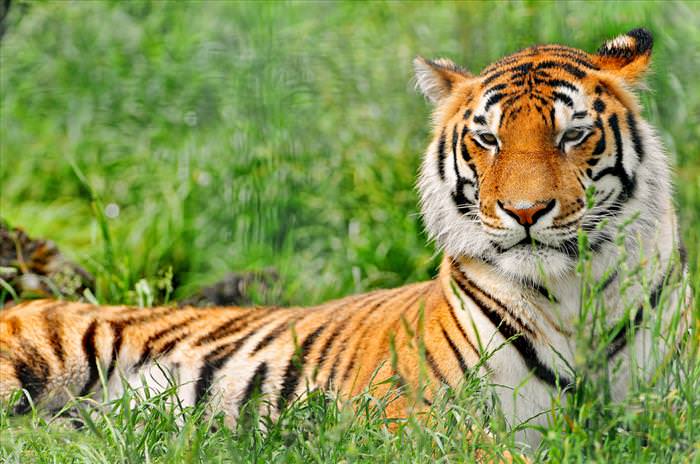 There are six distinct subspecies of tiger in the wild today – Bengal, Indochinese, Malayan, Siberian, South Chinese and Sumatran. All are endangered. The tiger is the largest cat species in the world, weighing up to 850 lbs in the wild.
Yellow
Golden Takin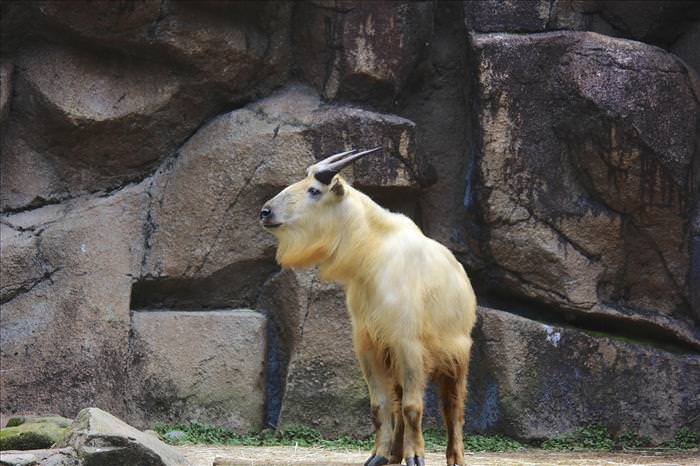 These beautiful creatures can only be found in Bhutan and China. They can live for up to 18 years in the wild. Their skin can secrete oil that acts as a raincoat to keep out the worst of the weather in their natural habitat.
Image Source
Yellow Mongoose
Found in the scrublands and grasslands of southern Africa, the yellow mongoose lives in permanent underground burrow complexes in colonies of up to 20 individuals. They often share their burrows with Cape ground squirrels and meerkats.
Green
Eclectus Parrot
While males belonging to this species of parrot are emerald green in color, females have plumage that range from bright red to blueish-purple. The eclectus parrot is native to the Solomon Islands, Sumba, New Guinea and northeastern Australia.
Image Source
Red-Eyed Tree Frog
This bright green frog can be found throughout Central America. Its coloration is designed to ward off would-be predators. The species gets its name from its bulging red eyes.
Blue
Indian Peafowl
Originally native to South Asia, the Indian peafowl has been spread throughout the world due to its sheer beauty and impressive plumage. Only peacocks (males) are this colorful though – peahens (females) are usually light brown and lack display feathers.
Image Source
Palette Surgeonfish (Blue Tang)
This fish is native to the waters of the Indo-Pacific and it's popular around the world as an aquarium fish. The species made a popular culture appearance in the animated movie Finding Nemo – the forgetful Dory, voiced by Ellen Degeneres, is a blue tang.
Indigo
Indigo Bunting
Male indigo buntings are where the species gets its name from, with their distinctive indigo plumage. Females are light brown in color. Indigo buntings can be found throughout North and Central America.
Image Source
Indigo Flash Butterfly
This butterfly can be found in Singapore and nearby countries in Asia. Males tend to be more indigo-colored than females, as females are usually more steely-blue. They are fast fliers and can be seen bathing their wings in sunlight on a sunny day.
Violet
Violet Sea Snail
This beautifully-colored sea snail can be found floating on the surface of tropical and temperate waters around the world. It floats thanks to a "bubble raft" within its shell.
Image Source
Violet Sabrewing
This is a species of hummingbird native to Central America. It is one of the largest hummingbird species in the world, growing to nearly six inches in length, and primarily lives on the edge of mountain forests.
Image Source
Content Sources: Wikipedia, National Geographic