While I enjoy spending time with my loved ones, I do treasure moments to myself too - it is my way to disconnect with the distractions around me, while also giving me a moment to tune into and reconnect with myself. Seeking solitude is something that I take the time to do often, and over the years, I have found that being alone has had its benefits on my health and wellbeing too, contributing to both physical and psychological effects.
Here are six things that I have learned in seeking solitude.
The Benefits of Seeking Solitude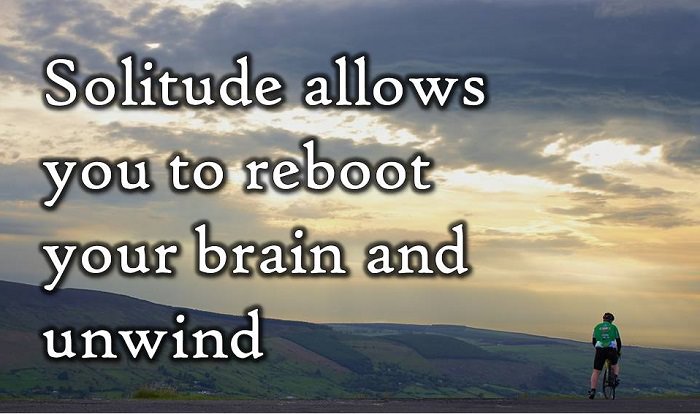 In today's constantly connected world, our minds are continually on 'on' mode, whereby, we hardly give our brain a chance to rest and replenish itself. Spending time alone however, with no distractions, is one of the best ways to clear the mind. It enables us to focus, to think more clearly and it also gives us the opportunity to revitalize, not only our mind, but our body too.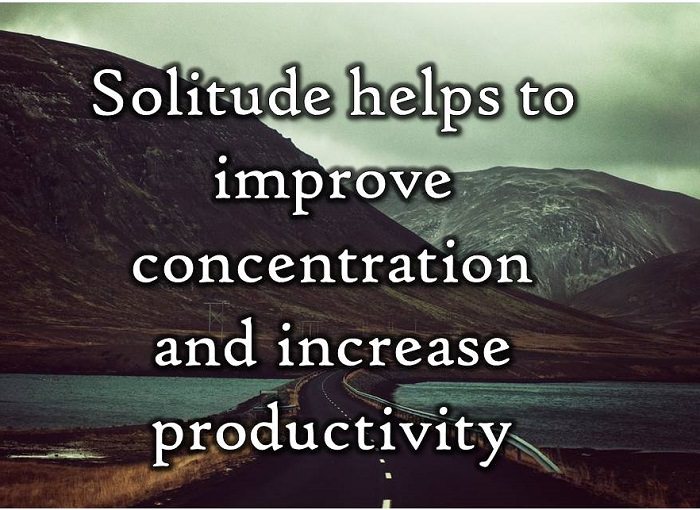 Seeking solitude takes us away from distractions and interruptions that bombard us every day. Without these distractions, we are better able to concentrate, thus enabling us to get more work done in a shorter amount of time.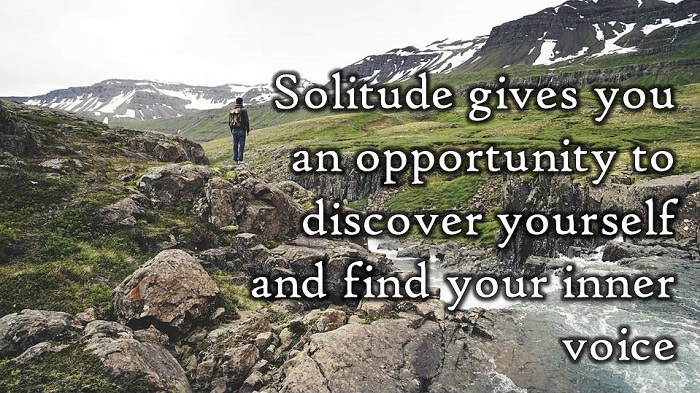 Being part of a group, be it family, friends or colleagues, means that we are often more likely to go along with what the group is doing or thinking. But this may not always be the action that we would take, nor would it be a decision that we would make had we been on our own.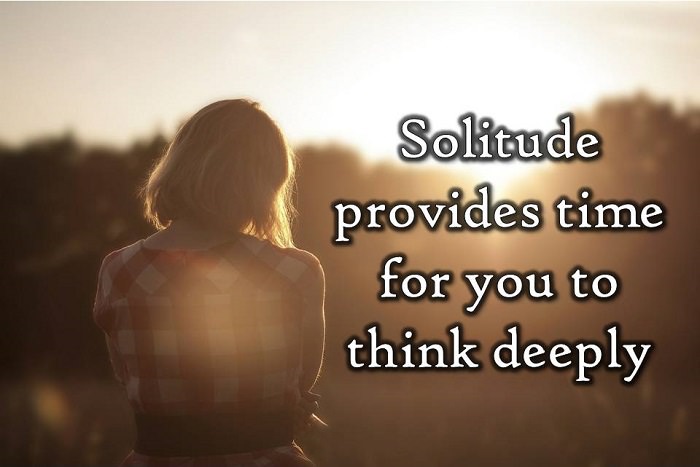 Everyday chores, responsibilities, as well as stress and worries can often get the better of us. This constant motion, of feeling as though we continually have something to do or to think about, prevents us from engaging in deep thought and reflection. But not taking the time to reflect on our life can often inhibit creativity and lessen productivity.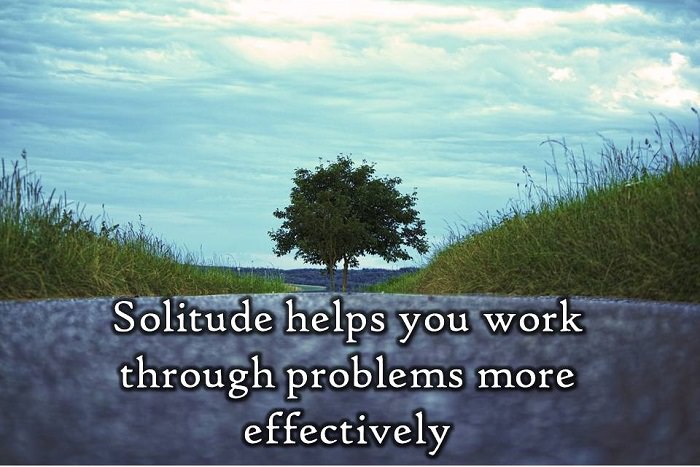 When we are constantly distracted with incoming information (be it through electronic means, or from people), it is hard to think of an effective solution to our problems. Seeking solitude gives us the time to think through our thoughts and our issues.
Spending time alone, will give us a better understanding of who we are and what we desire in life. It also enables us to make better choices about who we want to be around. And, we also tend to become more appreciative of the relationships that we do have, once we have spent time alone.