Emma Fay's talent in body art is mesmerizing. She brilliantly combines her talent with some incredibly flexible and patient models, creating these realistic works of art. In her technique, she uses a brush and sponge to apply the water-based paints to the human body. The finished product, as you will see, is incredibly impressive - there's also an element of optical illusion in her work too, making her art all the more remarkable. Alongside her work as a concept body artist, Emma Fay works worldwide, specializing in makeup and concept artistry, alongside hair and beauty services and tutoring.
To view more of her work, check out her website.
Emma Fay, 27, took the internet by storm last year, when she wowed the world with her contortionist spider.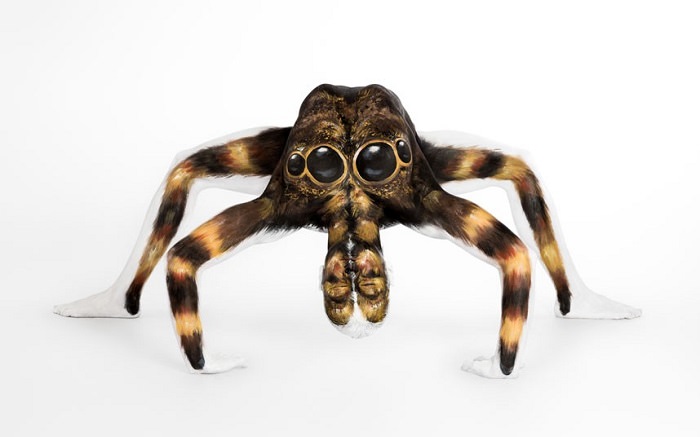 Pictured above, an ultra-flexible model was transformed into a super-sized tarantula. It took Emma, five hours of intricate work to create the incredible detail.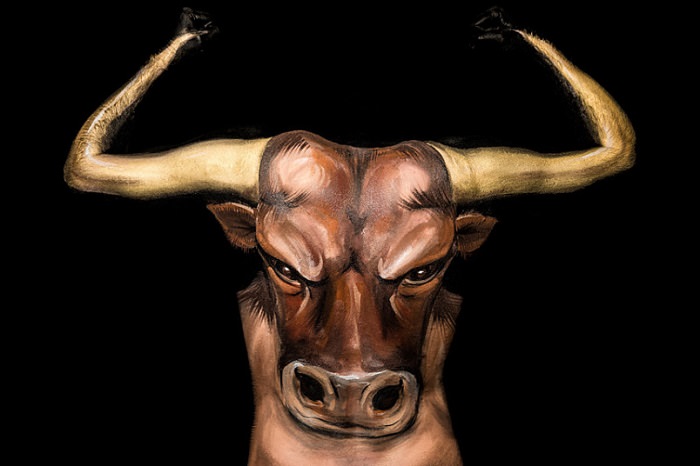 In her latest body of work, she turns talented contortionists into art canvases. She uses the body to create creatures, objects and landscape scenes.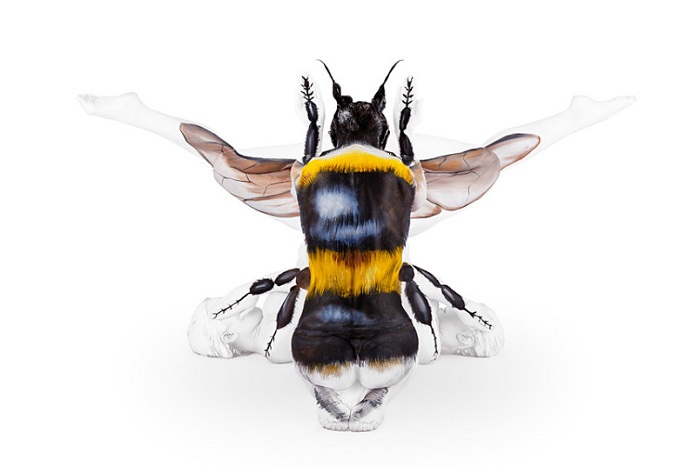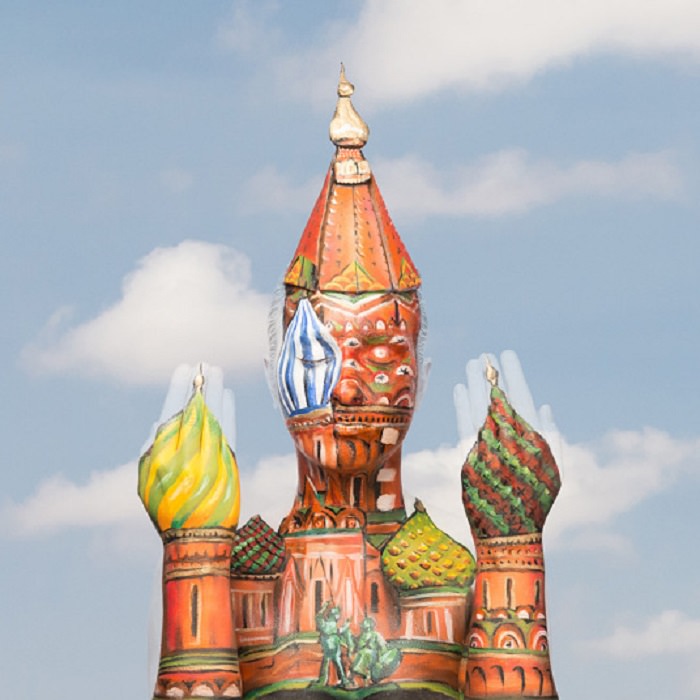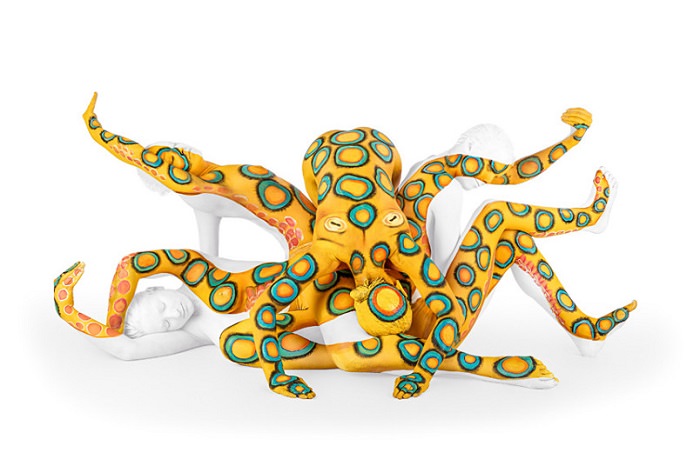 She has been body painting for three years and has created a series of images to celebrate the marvels of nature.
Prior to proceeding with her art work, Emma asks the contortionists to get into the initial pose. At this stage, she marks out where the outline will be.
The contortionists can only hold the pose for five-seconds. In this crucial time, she has to work quickly and ensure that she will get it right.
See more of her art, and hear her talk about her passion in this video: