With the winter season well on its way, fighting off viral and bacterial infections, as well as an array of symptoms within the respiratory system tend to take a lot longer to heal. Such infections tend to affect people across the Northern Hemisphere, in particular. While in some cases antibiotics may seem like a quick fix, herbal remedies are a fantastic way to not only boost lung health, but also heal infections and repair lung damage.
Here are 10 of the best herbs to protect your lungs and heal respiratory infections.
Disclaimer: If suffering from a viral or bacterial infection, seek out the assistance of a naturopathic doctor, traditional Chinese medicine practitioner, ayurveda practitioner or a herbalist before using herbs.
Licorice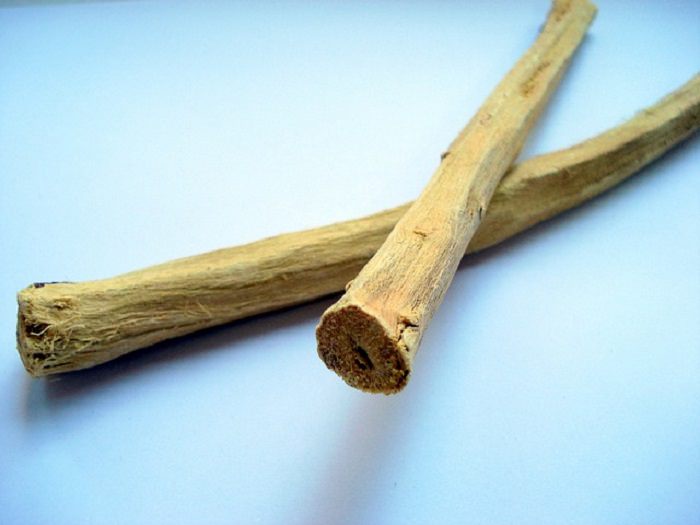 Use it to:
Soothe a sore throat

Relieve bronchial spasms

Combat lung infections
Be cautious: If suffering from High Blood Pressure.
The benefits: In Traditional Chinese Medicine licorice is thought to harmonize the action of all other herbs. For this reason, it is used in herbal-formulas more than any other herb. Licorice has a soothing effect, which softens the mucous membranes of the throat, lungs and stomach. If suffering from a sore throat, licorice will help soothe any irritation. Furthermore, the compounds found in licorice root will help relieve bronchial spasms, blocking the free radical cells that produce the inflammation and tightening of the airways. The compounds also contain antibacterial and antiviral effects, which will help in combating lung infections.
Coltsfoot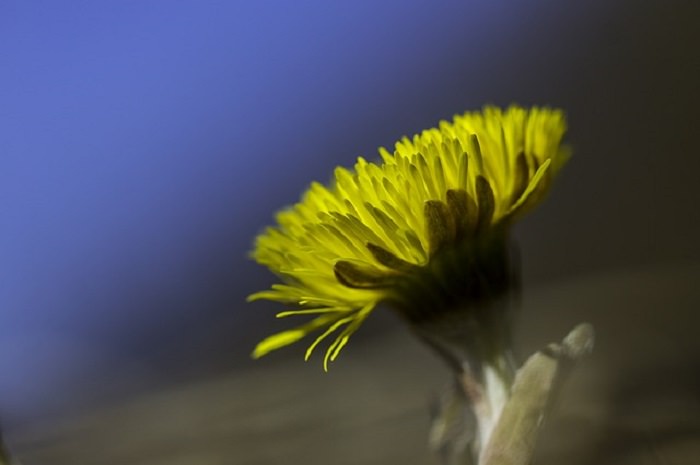 Use it to:
Strengthen the lungs

Clear excess mucus in lungs and bronchial tubes

Alleviate asthma, coughs and bronchitis
The benefits: This herb, traditionally used by Native Americans for thousands of years, has been used to strengthen the lungs. It clears out excess mucus from the lungs and bronchial tubes, and due to its ability to soothe mucus membranes in the lungs, coltsfoot, has also been shown to assist with asthma, coughs, bronchitis and other lung ailments. It may be consumed in its dried form for tea.
Osha Root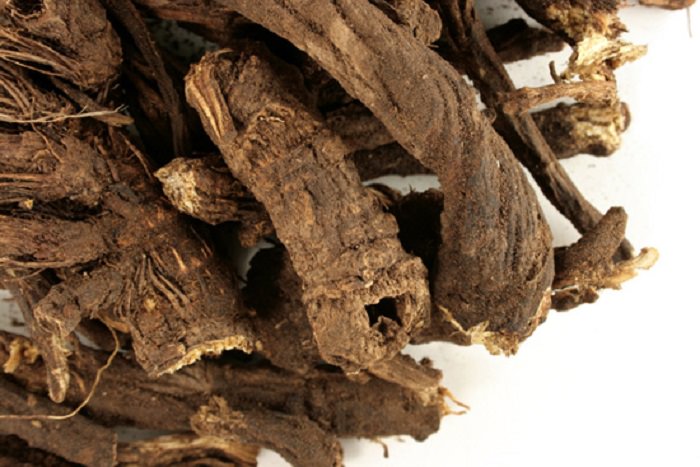 img source: tjtate.com
Use it to:
Take deep breaths

Calm respiratory irritation

Relieve seasonal sensitivities
The benefits: Native to the Rocky Mountain area, this herb has historically been used by the Native Americans for respiratory support. Its roots contain camphor and other compounds, making it one of the best lung-supporting herbs in America. Osha root helps increase circulation to the lungs, making it easier to take deep breaths. It is also beneficial in calming respiratory irritation - helping to relieve seasonal sensitivities that may cause your sinuses to flare up.
Thyme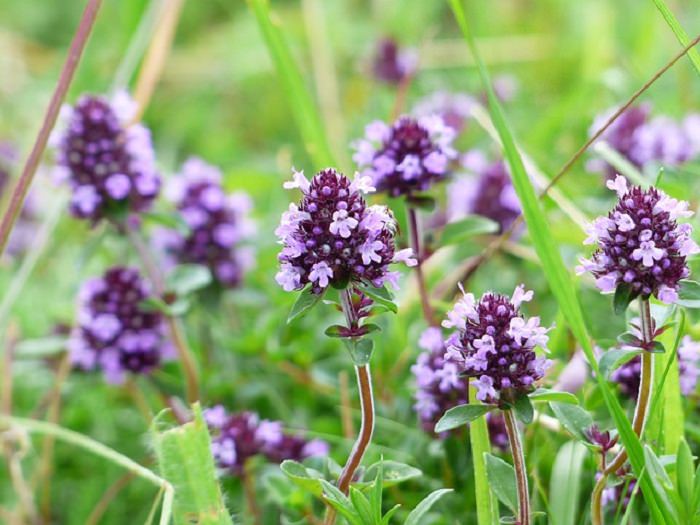 Use it to:
Alleviate chest congestion

Eliminate bacteria and viruses

Treat respiratory tract infections
The benefits: Thyme is one of the most powerful herbs in fighting against chest congestion, as it contains powerful antiseptic essential oils. To reap its benefits, opt for thyme tea, which has the ability to chase away and eliminate bacteria and viruses. It has long been used as a lung remedy and continues to be used extensively today, preventing and treating respiratory tract infections and bacterial infection pneumonia.
Oregano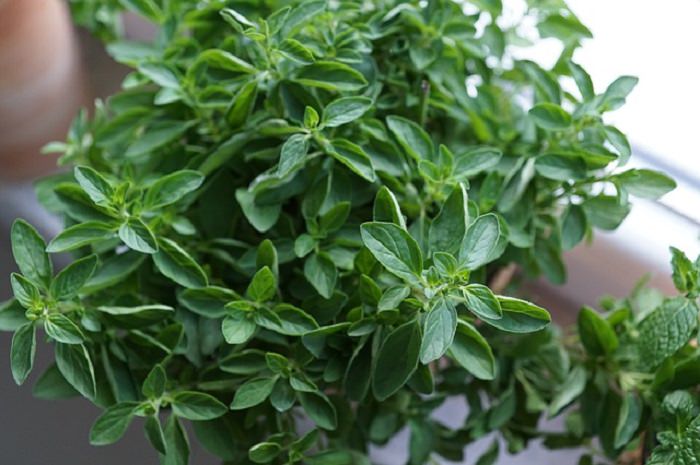 Use it to:
Decongest the respiratory tract and nasal passage airflow

Fight off dangerous bacteria
The benefits: Oregano contains the compounds carvacrol and rosmarinic acid, both of which are natural decongestants and histamine reducer. They also have direct, positive benefits on the respiratory tract and nasal passage airflow. The essential oil of oregano fights off the dangerous bacteria (staphylococcus aureus) better than the most common antibiotic treatments.
Lobelia Inflata
img source: Flickr.com, Cathie Bird
Use it to:
Thin mucus and alleviate congestion

Breathe easily

Relieve symptoms associated with a cough or a cold.
Be cautious: This powerful herb should be taken under the guidance of a health-care provider, and should not be taken by people with High Blood Pressure, Heart Disease, Liver Disease or Kidney Disease.
The benefits: This herb is thought to be one of the most valuable herbal remedies in existence. Extracts of this powerful herb have been shown to contain lobeline, which has positive effects in the treatment of multidrug-resistant tumor cells. It has also been found to thin mucus and alleviate congestion. Lobelia also stimulates the adrenal glands to release epinephrine, which relaxes the airways and allows for easier breathing. It may also be used to alleviate symptoms associated with a cough or a cold.
Elecampane
Use it to:
Clear out excess mucus

Lessen infection
The benefits: This herb was initially used by Native Americans to clear out excess mucus that impairs lung function. It is a natural antibacterial agent that helps to lessen infection, and is especially useful for people who are prone to lung infections like bronchitis. Herbal practitioners usually recommend one teaspoon of elecampane per cup of boiling water, drunk three times a day for two to three weeks.
Eucalyptus
Use it to:
The benefits: The refreshing aroma of eucalyptus helps promote respiratory health and soothes throat irritation. This herb is especially effective for coughs, in fact eucalyptus is often found in cough lozenges and syrups. The compound found in this herb - cineole, has numerous benefits, which helps in fighting congestion and soothes irritated sinus passages. It also contains antioxidants which support the immune system during a cold.
May also interest you:
Sage
Use it to:
Heal a sore throat and cough

Dispel lung disorders and sinusitis
The benefits: The oils found in sage contain a number of benefits for lung problems and common respiratory ailments. In tea form, it is considered to be a traditional treatment for sore throats and coughs. Sage contains volatile oils (thujone, camphor, terpene and salvene) which can be inhaled through its tea vapors, consequently dispelling lung disorders and sinusitis.
Mullein
Use it to:
Clear excess mucus from the lungs

Cleanse the bronchial tubes

Reduce inflammation that is present in the respiratory tract
The benefits: A herbal extract to help strengthen the lungs is made from both the flowers and the leaves of the mullein plant. It is used by herbal practitioners to clear excess mucus from the lungs and cleanse the bronchial tubes. Mullein also reduces inflammation that is present in the respiratory tract. To reap its benefits, make tea from one teaspoon of the dried herb to one cup of boiled water.
Source: thespiritscience.net