Architect and illustrator Maja Wrońska creates the most fascinating paintings of iconic cityscapes, beautifully executed in watercolor. From London and Paris to Prague and even EuroDisney, this Polish artist adds, with his colors, a dream perspective to everything he paints. Wrońska has been extremely active since his early work became known in 2012. To see more of his art go to his pages on Behance and Society6.
Copenhagen, Denmark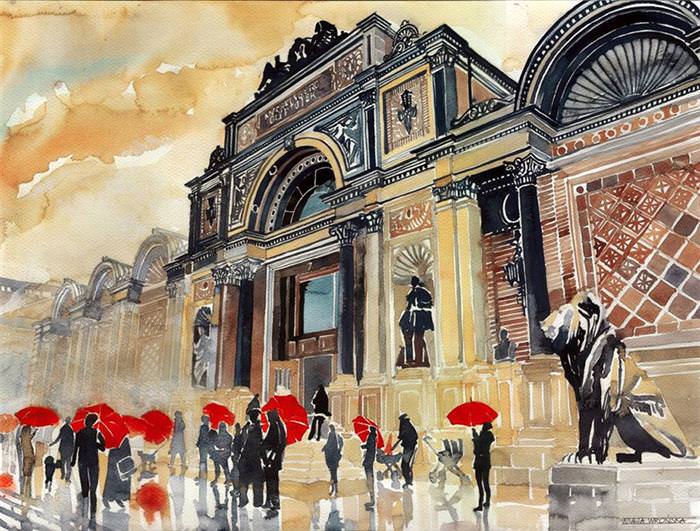 Venice, Italy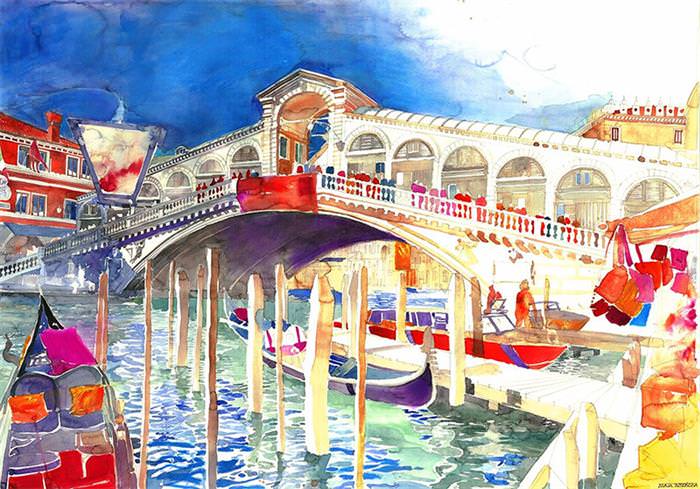 Brussels, Belgium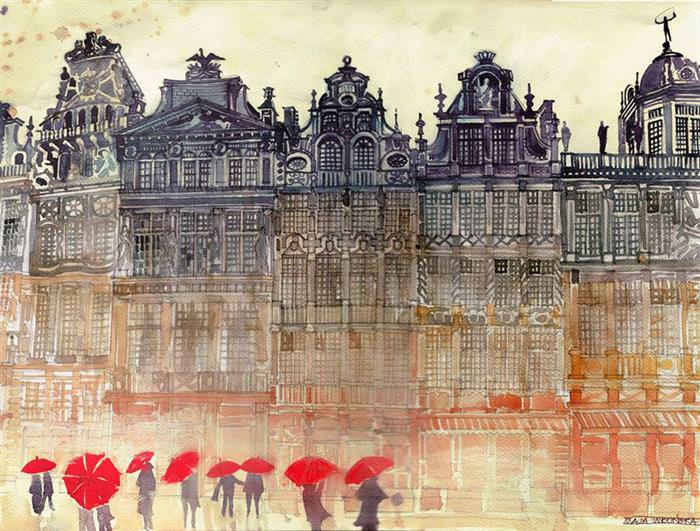 New York, USA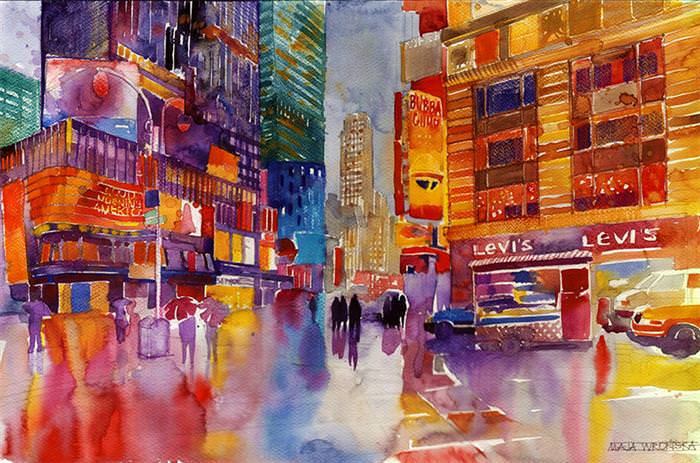 Snowfall in London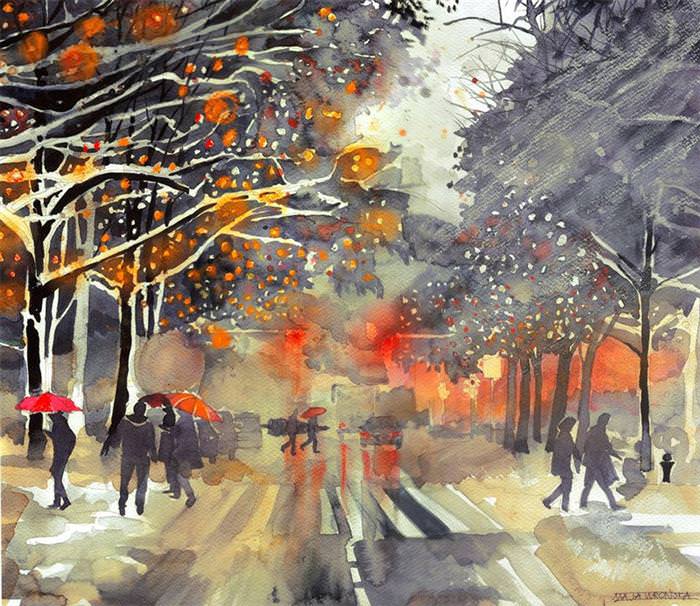 "Tower Bridge", London, UK
Eiffel Tower, Paris, France
Charles Bridge, Prague, Czech Republic
San Francisco, USA
St. Petersburg, Russia
Some sketches...
Almost complete work - Siena, Italy
Sleeping Beauty Castle, Disneyland Paris, France