• Decorative Elements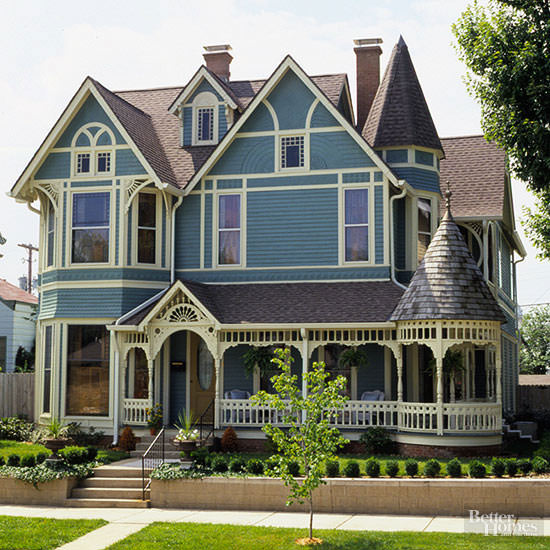 Not only do Victorian homes have outstanding architecture, some are very often adorned with beautiful decorative elements on the exterior, giving them even more of a strong identity. These elements include carved columns, detailed gables and gable posts, scrollwork, porch railings and spindles, brackets, ornate molding and gingerbread trim. Although these give the impression they were hand-carved, they were in fact mass-produced due to the demand at the time.
• Mix-and-Match Style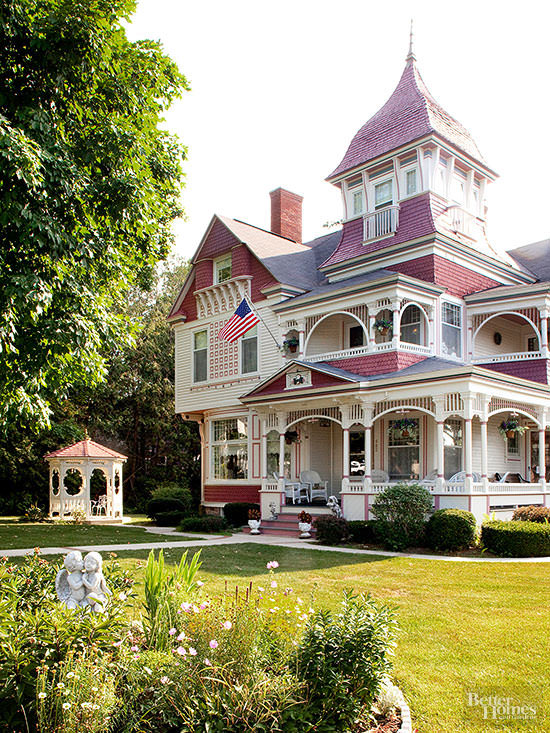 Although the Victorian style seems very distinct in architecture and decor, it can, in reality, cover various styles. Some houses have been found to have a mix-and-match of different styles, such as Queen Anne, Gothic, Greek Revival and Italianate, making them even more special.
• Paint Combinations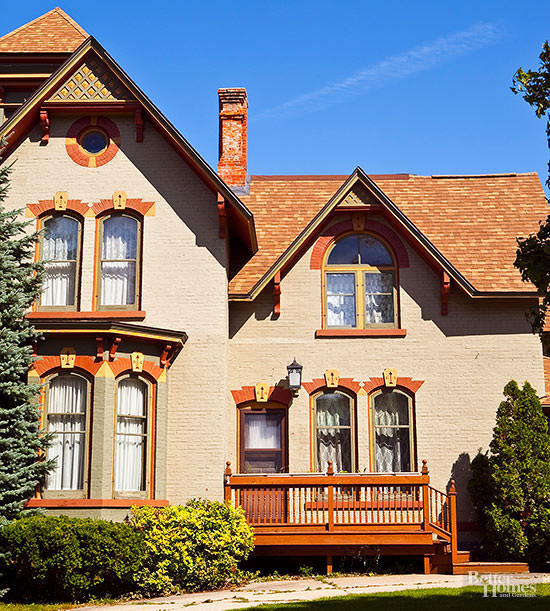 Color combinations also play a role in the identity of Victorian style houses. Most of these typically involve the combination of at least 3 colors of paint, which are very often cotton candy colors as well as more muted tones.
• Asymmetry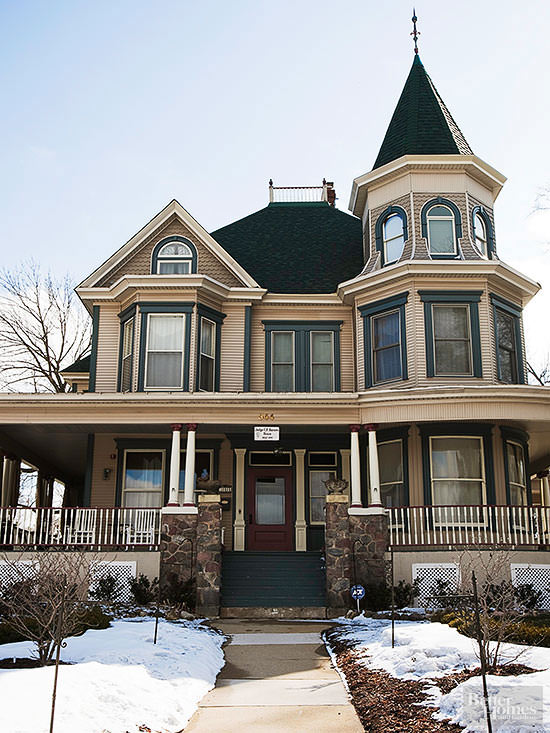 Another feature that further defines the style of these homes is the noticeable asymmetry that they were purposely built with. Most of them have front doors that are not perfectly centered, and the two halves of the building do not match each other proportionately. Because of this asymmetry, designers were able to be creative with varied rooflines for some additional visual interest.
• Farmhouse + Victorian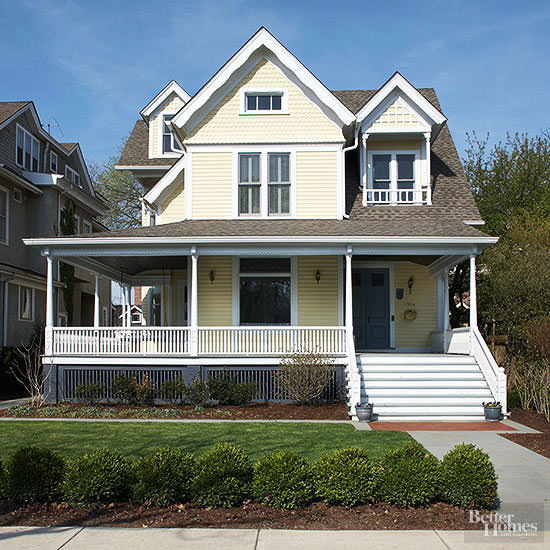 It is also quite common to find houses that are styled with a blend of farmhouse features as well as Victorian style features. These particular homes would possess less decorative details, for instance having simpler designs for spindles on wraparound porches and more obvious asymmetry in the structure.
• Queen Anne Victorian
Another style that has commonly been fused with the Victorian style of design is one influenced by the Queen Anne architecture, a byproduct of the Machine Age. As a result, Queen Anne Victorian style houses include extravagant details, such as steeply pitched and varying rooflines, gables and dormers, turned porch posts, spindles, towers and dentil molding.
• Grand Entryways
Some Victorian style homes come with elaborate entryways that make one's entrance into the house a truly majestic one. Such grandeur is created with the addition of turrets, such as the one in the photo. On the inner side of this turret you can find an inviting circular space with small seats, located below a charming roofline to delineate the front entrance.
• Gothic Revival + Victorian
Some Victorian style houses have also been influenced by the distinctive Gothic style. This explains the addition of stone, which is sometimes found on the facades of Victorian houses, as well as wooden trimwork with plain carvings and scrolls. Other Gothic inspired features include spacious front entries, pointed porch rooflines, asymmetrical footprints, and decorative columns.