Since your cat is a member of the family, why not buy them products to make them feel more comfortable? These clever products were designed with cats' lazy and playful natures in mind. I bet you'll be thinking 'my cat needs that' several times before you reach the bottom of the list.
1. Inspired by a similar design for babies, this clip-on mini mattress stops the cat from taking over your bed.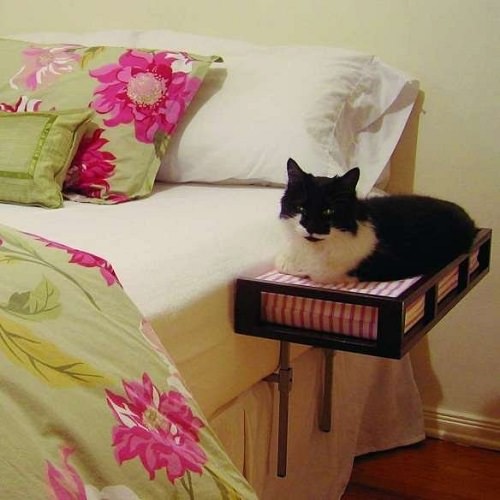 2. Disguise an unsightly cat litter box with this plant design.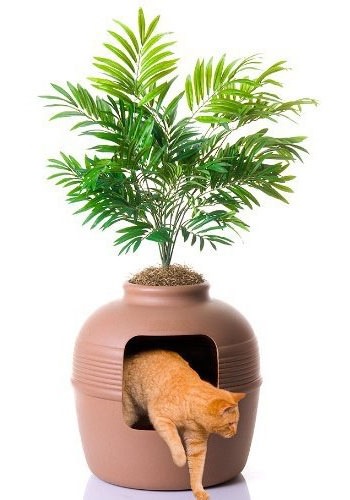 Source
3. This pellet shooter allows you to both feed and entertain your cat from any location in the house.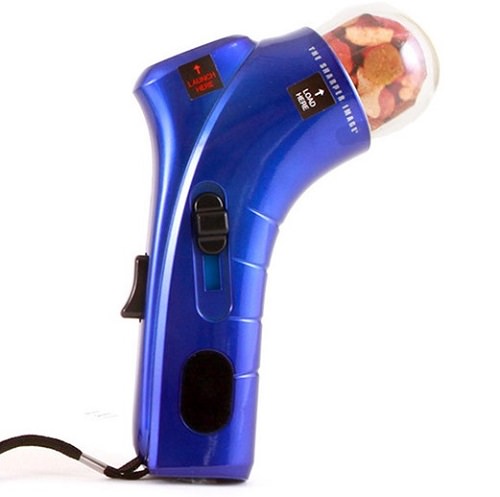 Source
4. This designer cocoon is a perfectly snug place for your cat to snooze or hide.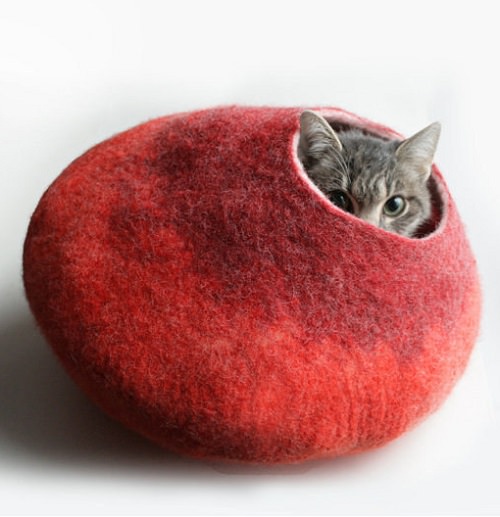 Source
5. Installing a window bird feeder can give your cat something to watch for ages. The birds see a one-way mirror so cats or people won't scare them off.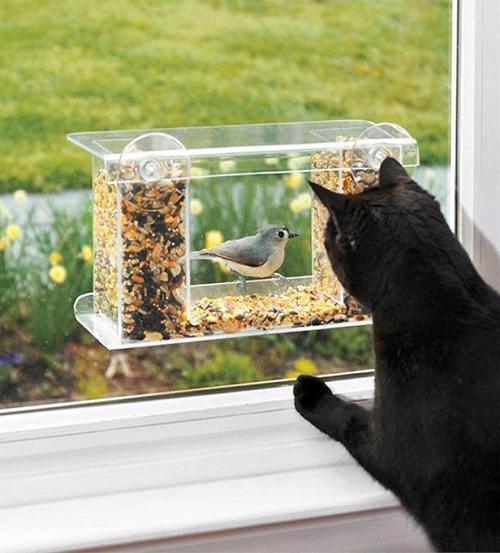 Source
6. No need to bend over to scoop up cat litter with this long-handle pooper scooper.
Source
7. This cover won't persuade kitty to stop scratching your sofa, but it will protect it.
Source
8. The Kitt-in box gives cats an alternative resting spot to keep them off your keyboard so that you can get some work done.
Source
9. A cat cave can solve the cat in/dog out dilemma pet owners have. Plus your cat will find it fun to hide out in it.
Source
10. Another solution for the cat in/dog out dilemma is this clever door vent.
Source
11. Let your cat hang out with you in the living room with this leisurely cat hammock.
Source
12. This is the Indiana Jones Bridge, for when your cat has plenty of energy to find an unusual location, but wants to lounge when he gets there.
Source
13. Entertain your cat for hours with this whack-a-mole game.
Source
14. This window installation gives your pet all the benefits of a veranda without any of the risks. Perfect for an apartment cat.
Source
15. Attaching a comb to a corner in your home allows your cat to groom as he or she passes by. It also has a pouch for catnip.
Source
16. Another cocoon option for your cat, but this one has a furry covering.
Source
17. Let your kitty feel like they're in heaven with this massage center.
Source
18. Let your cat soak up the sun with this window attachable cat bed.
Source

19. This tantalizing toy attaches to your window and operates off solar-power so there's no need for batteries.
Source
h/t: buzzfeed