Our planet is adorned with fantastical places that thankfully not only exist in the movies or fairytales, but in the real world too. These are 10 breathtaking locations that you've got to see to believe!
1. Plitvice Lakes National Park, Croatia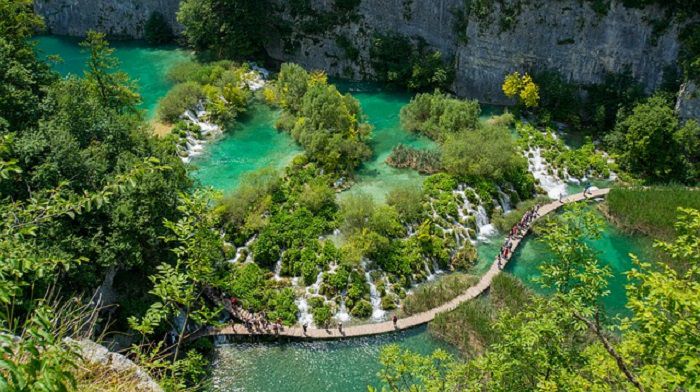 This stunning National Park contains a number of beautiful lakes connected by a series of picturesque waterfalls. It is comprised of 16 interlinked lakes between Mala Kapela Mountain and Pljesevica Mountain. The waters flowing over the limestone and chalk have also created natural dams and cut several caves into the rock. The forests that surround the complex are home to bears, wolves and 126 species of birds.
2. Great Barrier Reef, Australia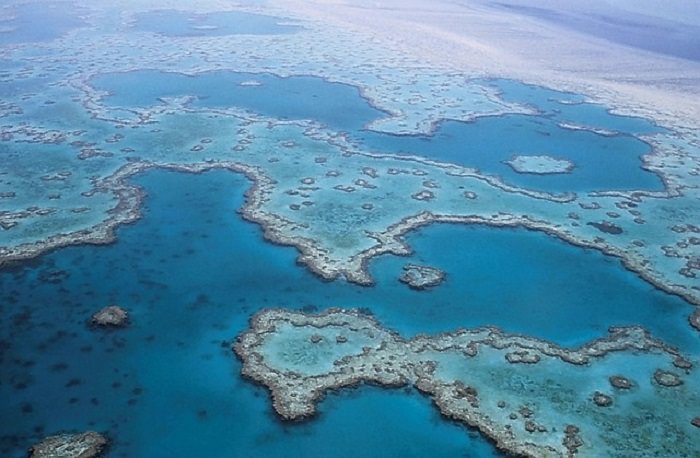 Larger than the Great Wall of China and visible from space, the Great Barrier Reef is blessed with the breathtaking beauty of the world's largest coral reef. With over 3,000 individual reef systems and coral cays, the reef contains an abundance of marine life and hundreds of picturesque, tropical islands.
3. Wisteria Tunnels, Japan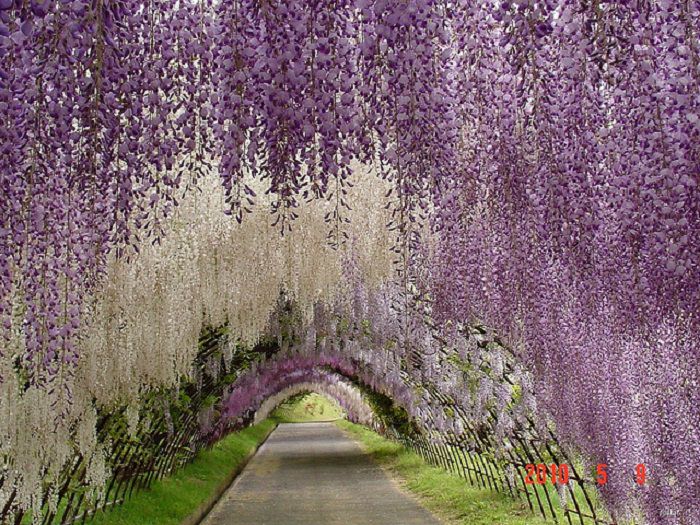 Source: Flickr.com, Shiftah Nafis
The Wisteria garden park in Japan consists of two different parks - Ashikaga Flower Park and Kawachi Fuji Gardens. Ashikaga is the larger of the two and is best visited during the end of April through May. The gardens in this park are beyond stunning. The Wisteria Tunnel, pictured above, is located in the Kawachi park in Kitakyushu and is pretty difficult to find, largely because locals in the area do not like to broadcast its location to visitors. The tunnel is impressive and long, but should be visited early in the morning to avoid the crowds.
4. Magic Mountain Lodge, Chile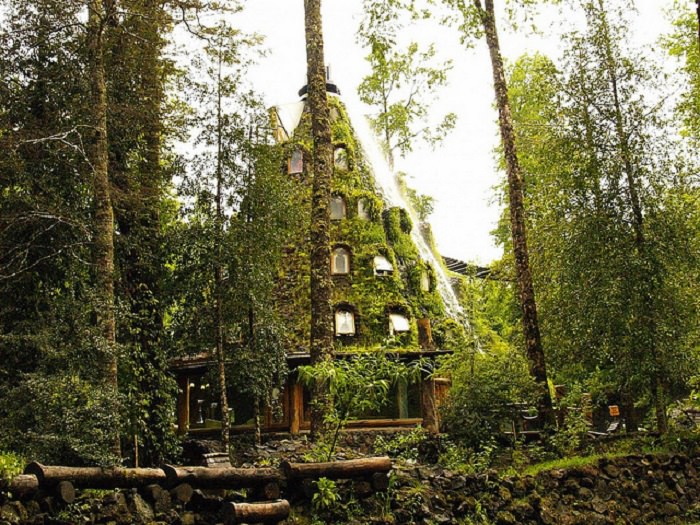 Source: Flickr.com, Tony Guyton
La Montana Magica Lodge is located within a charming native rainforest near the southern Andres. Its stunning location is matched by its design, which features a striking waterfall that plunges from its roof. Lodging at this magical hotel is reminiscent of a real-life fairytale.

5. Blue Lagoon Springs, Iceland
If you're thinking of visiting in Iceland, there's no doubt that the Blue Lagoon should be added to your list of must-dos. Iceland is brimming with natural hot springs, however the Blue Lagoon is not one of them, and while the land and lava that shapes the pool is natural, the water is actually a result of runoff from the geothermal plant next door.
6. Crooked Forest, Poland
Located nearby the town Gryfino, the Crooked Forest consists of around 400 pine trees that grow with a 90-degree bend at their base, the vast majority of which are bent northward. Consequently, the forest is shrouded in mystery. Many theories have been suggested, the most plausible of which proposes that the curves are man-made. It has been claimed that during the 1930s farmers planted and manipulated the trees, possibly for furniture use or ship building. However, due to World War II, the farmers were prohibited from finishing the job, leaving this peculiar forest to stand as it appears today.
7. Tunnel of Love, Ukraine
Source: Flickr.com, Kashif Pathan
This dramatic long, leafy tunnel, located deep within the forests of Ukraine near the town of Kleven, is reminiscent of a scene from a dream. The luscious, green tunnel actually serves as a passage for a private train that provides wood to a local factory. It has also become a popular spot where lovers can make promises to each other. The tunnel measure 1.8 miles long.
8. Horsetail Falls, Yosemite National Park, California
Source: Flickr.com, Steve Corey
What may seem like lava cascading down the side of a volcano is actually a 'firefall', nature's rarest phenomena. Due to a trick of light, the apparently orange liquid is actually water pouring over the side of the 2,000ft-high Horsetail Falls. This phenomena only takes place for a few days each year, usually around February. At this time of year, the conditions are perfect for the last of the day's sun rays to hit the waterfall, creating a magical luminance.
9. Ice canyon, Greenland
Source: Flickr.com, NASA Goddard Space Flight Center
The Greenland Ice Sheet, blankets a giant sub-glacial canyon that is said to be nearly twice as long as Arizona's Grand Canyon. According to Scientists, the Canyon runs as deep as half a mile and as long as 466 miles, and it is believed to have originated as a system of rivers in Greenland's hard, bedrock surface. The Canyon is also part of an organized valley system that carries melt-water away from the inland ice sheet and funnels it toward coastal fjords, which are connected to the Arctic Ocean.
10. Sea Cliffs, Etretat, France
Source: Flickr.com, 2il org
Perhaps the best known sight in Upper Normandy, Etretat is famous for its three natural arches and white chalk cliffs that tower high over the Atlantic Ocean. This natural wonder is freely accessible, as is its white pebbly beach.