If you love mystery, evocative scenery and staggering beauty, Scotland's Isle of Skye should definitely be added to your bucket list. This striking island is the northernmost part of the Inner Hebrides and is known for its haunting mountain ranges, dramatic rocks, lochs, fairy pools and meandering hiking trails. The scenic trails are renowned among photographers, nature lovers and hikers.
Click on the images to see a fuller view.
Quiraing, a summit in the Trotternish peninsula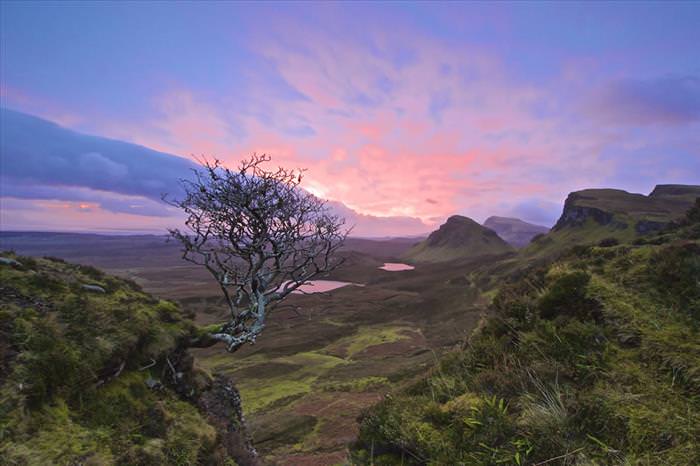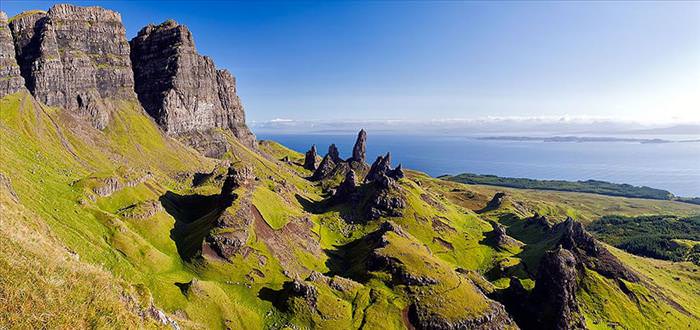 Fairy pools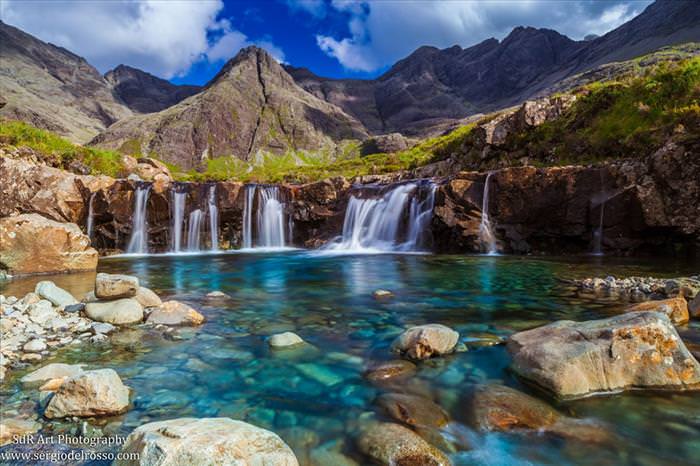 This island covers an area of 1,656 km2 (639 sq. mi) and has a small population of just 10,000 people. A third of the population speaks Gaelic, and industries include agriculture, fishing, forestry and tourism.
Loch Scavaig, one of the shortest rivers in the United Kingdom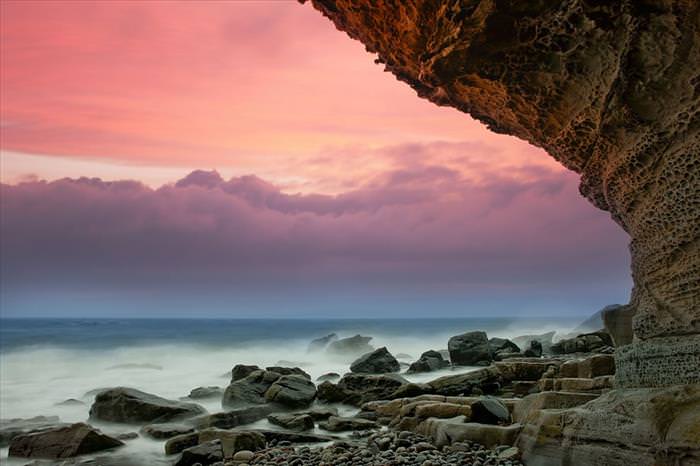 Edinbane, a village at the foot of the Waternish Peninsula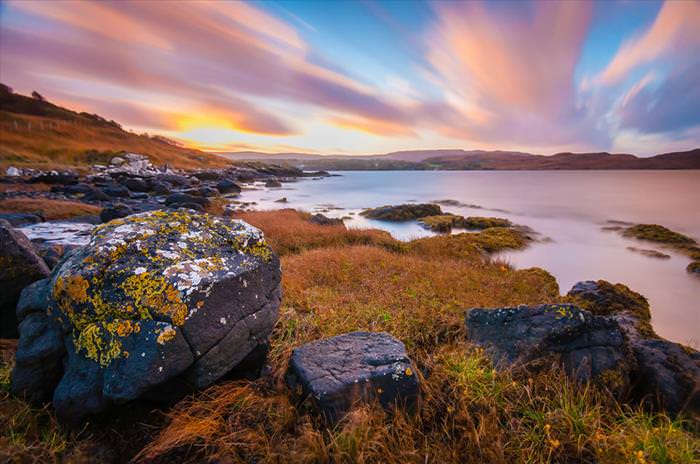 Rocky beach near The Cuillin mountains
If you venture a walk, you might spot some of the isle's many animals including Highland cattle, red deer, golden eagles and Atlantic salmon.
Cattle on Claigan coral beach
Talisker Bay
Armadale, one of the more fertile settlements of the island
Fairy pools near Black Cuillins
Sheep on the road into Staffin
This picturesque harbor is in Portree, the main town and the island's largest settlement. It has 2,500 residents, a hotel, and the island's only high school. It also holds a shinty club, a local Scottish sport similar to field hockey.
Fairy Glen
These rocks on Quiraing are called The Needle, The Table and The Prison
Lightning strikes near Neist Point
The isle is sometimes called the 'Island of Mist' due to its mild, wet and windy climate. Average summer temperatures reach the 50's (12˚- 15˚C) during the summer and drop to the mid 30's (2˚- 4˚C) during the winter.
Brides Veil waterfall
Highland cattle
Old Man of Storr
Tourists might enjoy viewing dinosaur footprints on the An Corran's beach near Staffin. The island has been inhabited since the Mesolithic times, including by the Pictish, Norse and various Scottish clans, and so, has many ancient archaeological sites to visit.
The beach at Elgol
Loch Coruisk and Black Cuillin
The Rha Falls
The island may appear familiar to you because it is well known for providing shooting locations for films. You might have seen its vivid mountain ranges in movies like Stardust, Snow White and the Huntsman, The Wicker Man, Highlander, and The Land that Time Forgot.
Old Man of Storr
Claigan coral beach
Horns of Sligachan
Fiskavaig Bay sunset
View of Skye from Morar in the West Highlands