You know that feeling after a long day when your feet are simply so sore or swollen that you can't bear the thought of standing on them for one more minute? Once you take off your shoes and sit down, or even soak them in a warm bath, it's still an unpleasant experience. Luckily, I've collected 10 natural remedies for such an occasion and I want to share them with you.
Important: Regular swelling vs. potential health risks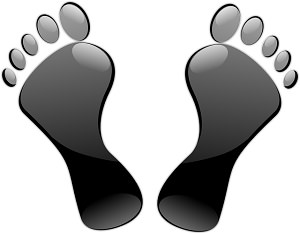 When experiencing swelling in the feet and legs, apply pressure to the area with a finger. If the dimple created by the finger remains for more than a couple of seconds, it may indicate edema, which can be the result of heart, liver, or kidney problems. When this occurs, see a doctor at the first possible opportunity.
If you experience swelling in one leg but not the other, you should also see a doctor as this may be an indication of deep venous thrombosis (a blood clot blocking the blood vessels).
If the swelling is accompanied by shortness of breath, fever, bluish skin, and chest pains, get immediate medical attention.