When you hear the word "volcano", you probably picture the sight of red and orange magma, coming out of the earth and burning everything in its path. But here's a volcano that acts in a different way...
Click on the images to see them in their full size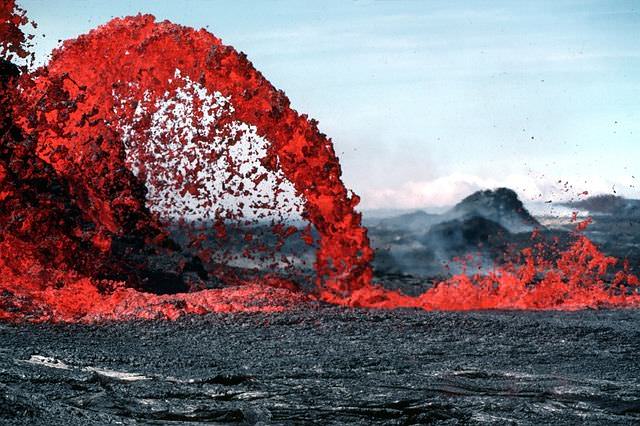 Volcanos are formed where the Earth's tectonic plates shift, allowing subterranean magma chambers to erupt, or in locations where the Earth's mantle is anomalously hotter, pushing the magma up to the surface.
Of all volcanos in the world, the Ijen Volcano complex is the most rare and unique as the lava it produces is blue.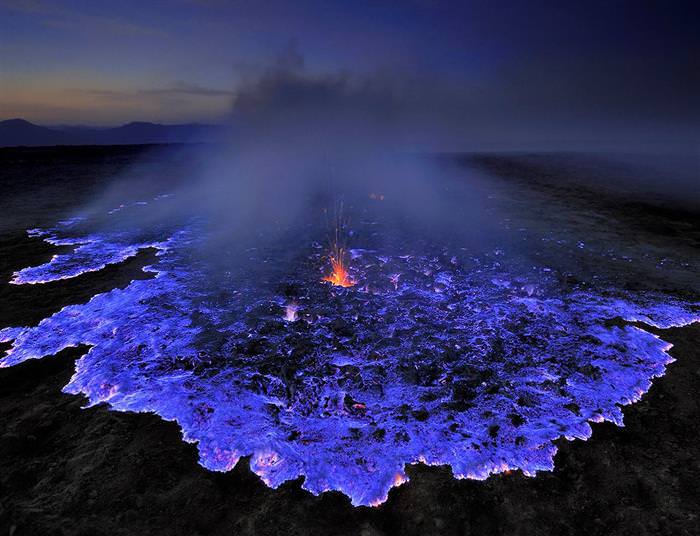 Located in East Java, Indonesia, Ijen's unique blue lava comes from the very high concentration of sulfur in the magma. The locals have been mining the sulfur for many years now, at a very low pay and high risk to themselves.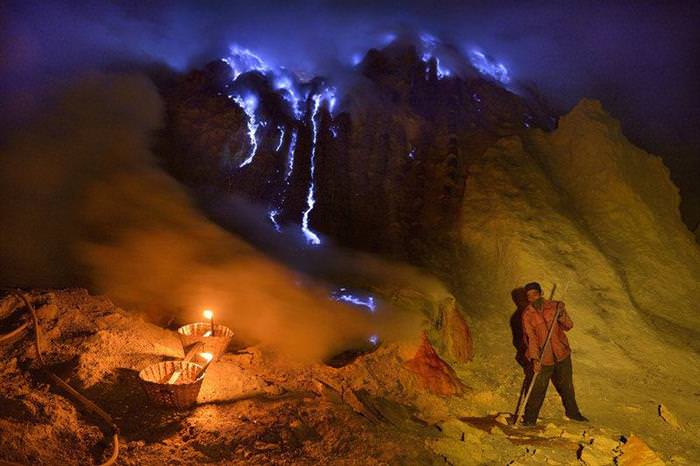 Still, the incredible site is one to behold, and since National Geographic mentioned the phenomenon a short while back, tourism to the spot has increased.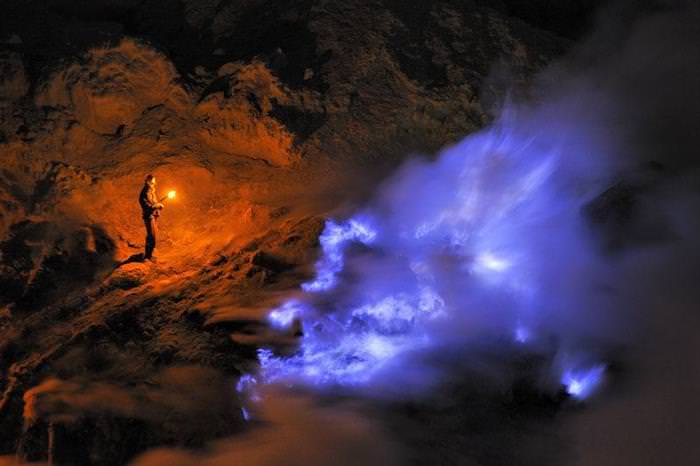 When photographer Olivier Grunewald chose to visit the mountain and photograph it, he had to wear a gas mask due to the high concentration of sulfur in the air. Both he and his team slept by the acid lake at the top of the volcano with their masks.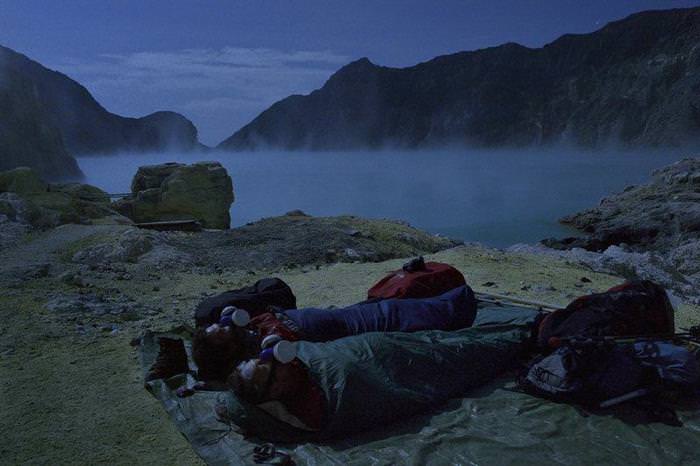 But thanks to them, we get to view such amazing images: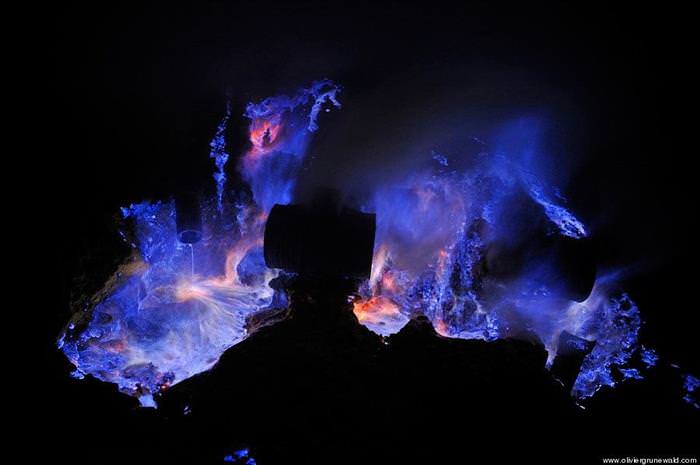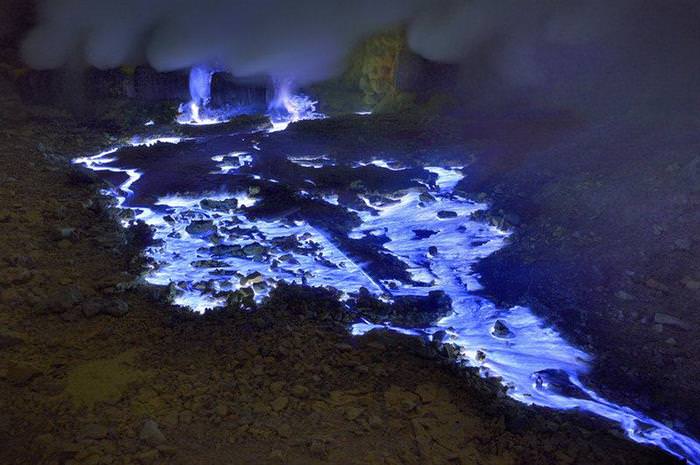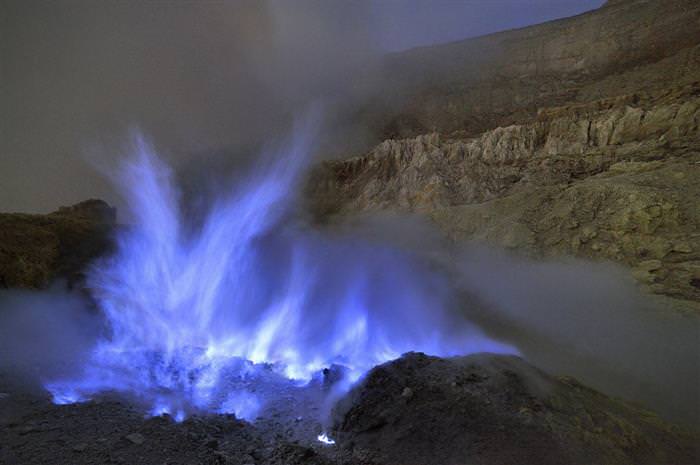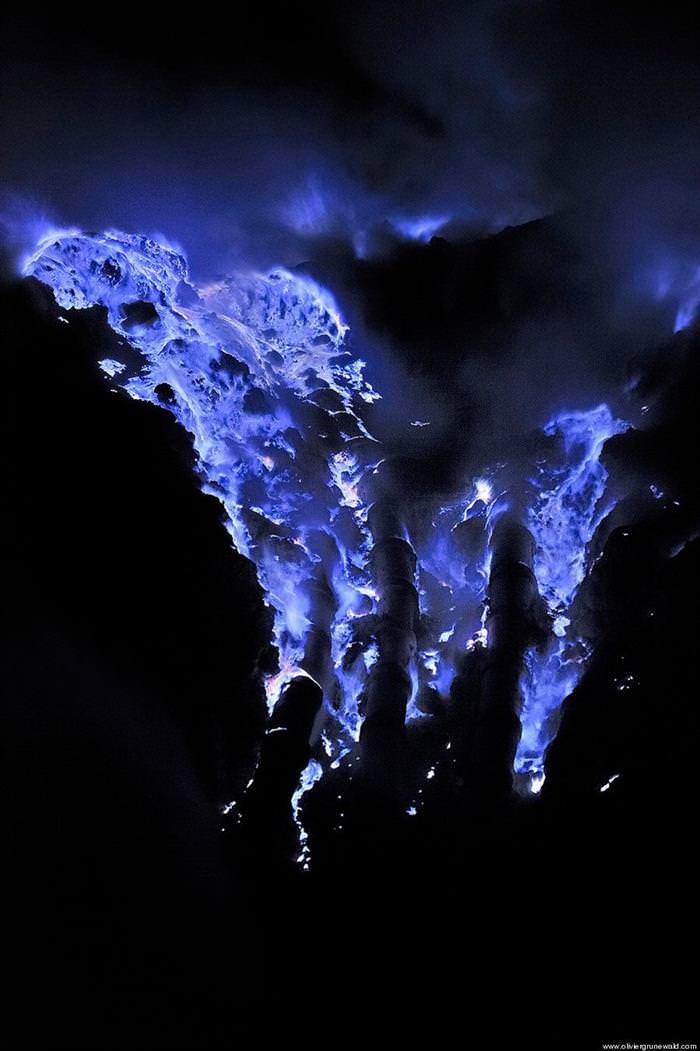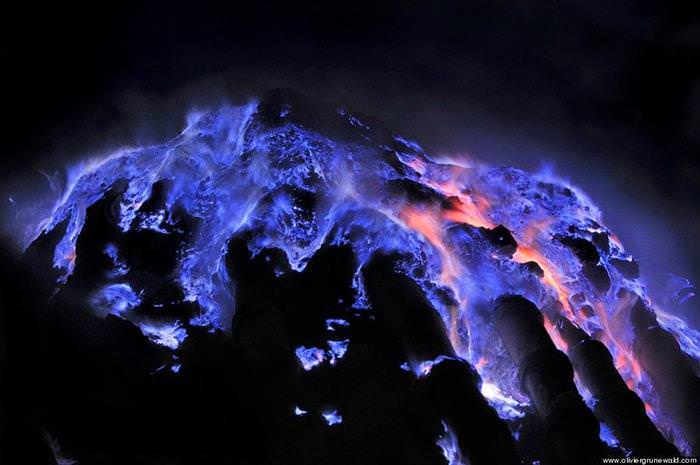 Check out more of Olivier's work on his site: oliviergrunewald.com