These new "smartphones" only have a couple of buttons on the sides and maybe one at the bottom of the screen. Since they're the only buttons there are, I find that they wear out often and create unnecessary frustration. Add to that the fact that fixing those buttons can sometimes cost a pretty penny, and you've got yourself a recipe for a headache.
This guide will help you overcome such annoyances and will help make using your smartphone easy and comfortable. iOS (iPhone) users have such options built in, and Android users can download a free app with many similar features.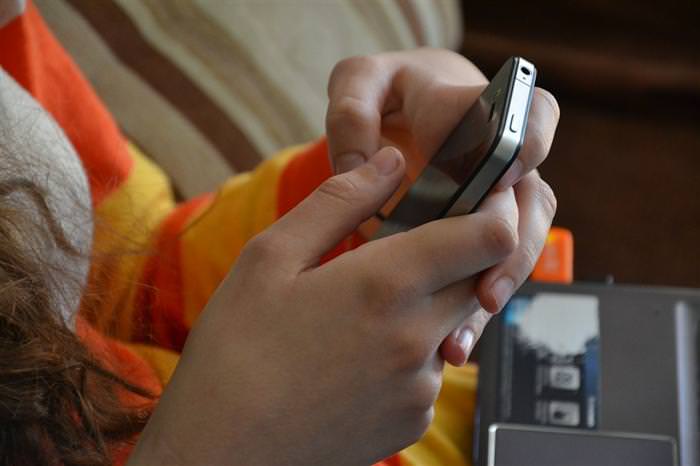 Activating the accessibility feature in iOS
In a few simple steps, you can enable the accessibility features on your phone. These will allow you to switch on various helpful features:
First, locate and tap the "Settings" icon

, and then select "General" and "Accessibility".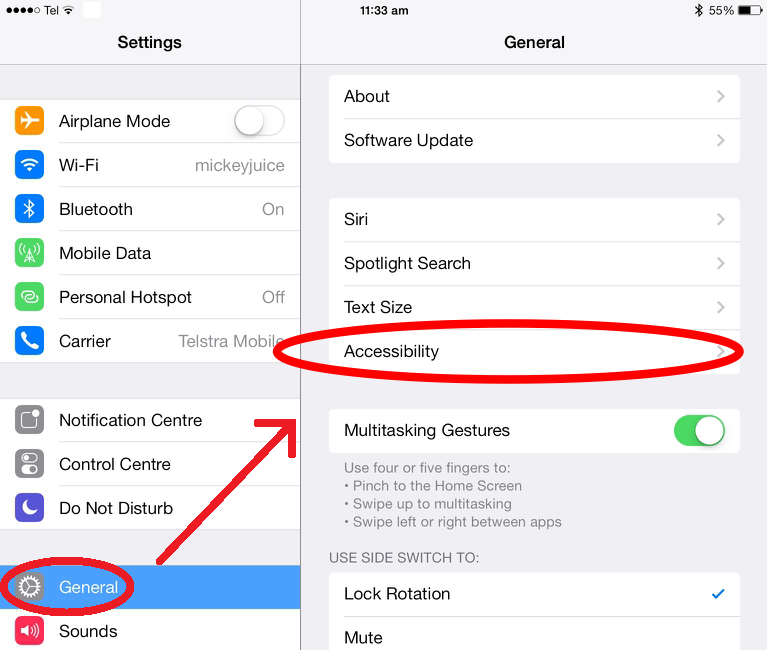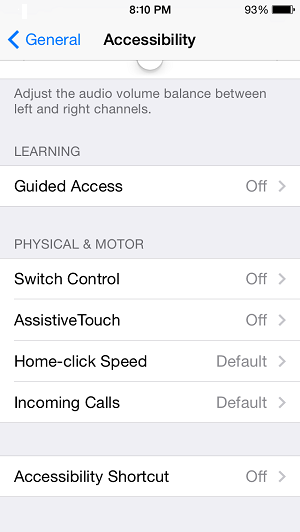 Select the "AssistiveTouch" option and toggle it on by sliding the button. (the button's background will turn green).
Using the AssistiveTouch feature
Selecting the newly added assistive touch icon
will launch the following screen:
The "Home" button will act like the bottom button.
The "Device" button will let you change the volume, screen rotation, turning the screen off and more.
Selecting "Gestures" will allow you to perform multi-touch options with just one finger (instead of using two or more).
Holding the AssistiveTouch button for a few seconds will let you adjust its location on the screen.
iOS 8 contains a couple more tricks up its sleeves:
VoiceOver will read highlighted text out loud for you.
You can also activate Siri by holding the Home button for a few seconds. Once you hear a tone, you can speak to the phone and ask it to read back things, or use it when you're typing a message to dictate the message.
Selecting "LED Flash for Alerts" will activate the flash on the phone when you get a call or a message.
Adding an accessibility button in Android
At this time, Google has not included a similar feature in their Android operating system. Luckily, there's a free, simple application called "My Home Button" that has similar features to iOS' virtual button. Search for "My Home Button" on Google Play Store and install the app.
Using My Home Button
After installing the app, select its icon
from your app list.
You will see two new icons at the taskbar at the top of the screen.

To open the taskbar, simply place your finger on the top of the screen and slide it down to the bottom of the screen.

Now you can access the taskbar from every screen, and go back to the home screen or your favorite application.


Image sources: google.com | apple.com