Have you ever tried cooking something out of a recipe book and the instructions just didn't make sense? Well have no fear, for your troubles are over. With these simple and straight forward fact sheets cooking becomes much easier. These handy lists are great for printing and hanging in your kitchen to help you find the right amount, and the right way, to cook almost anything.

First, if you need some help with your mixer, use this handy chart:

Then, a very helpful chart for volume conversions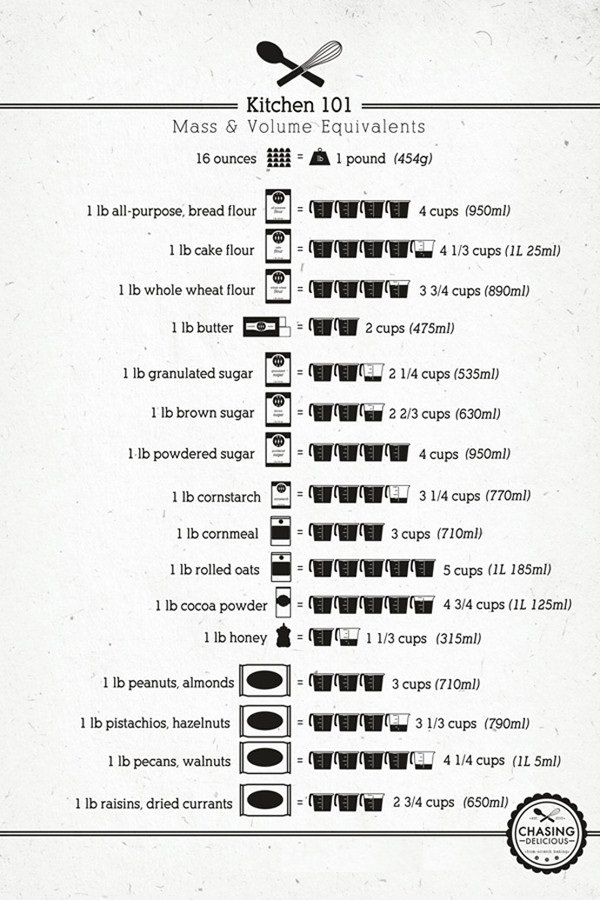 A great cheat-sheet for cooking methods: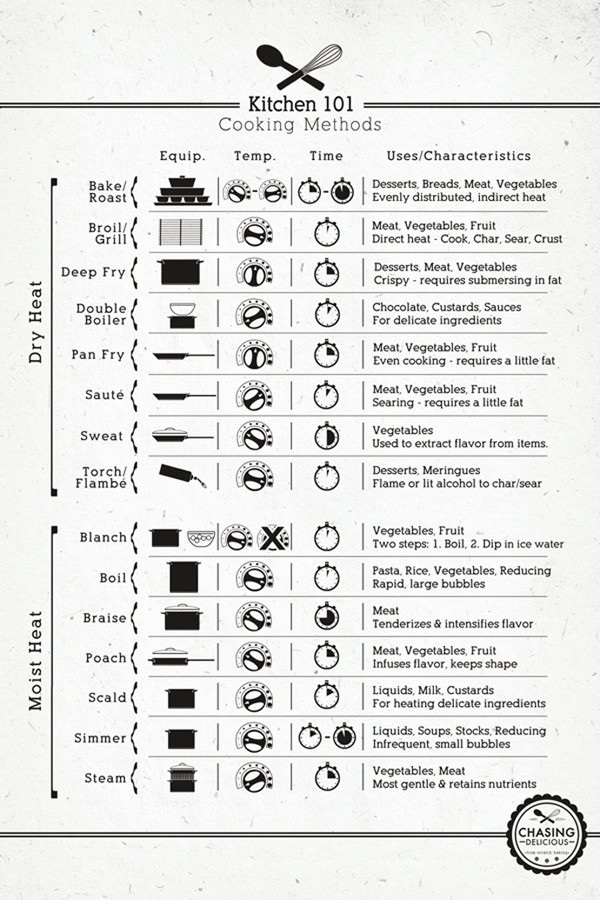 If you want a little extra, here is another fact sheet to help you measure and handle eggs in recipes and in general cooking.