On a beachfront in Florida, there is a small mansion called Acqua Liana. The mansion was designed by Frank McKinney with plenty of water motifs. Additionally, this stunning home is also certified as "triple green", thanks to its environmentally-friendly features.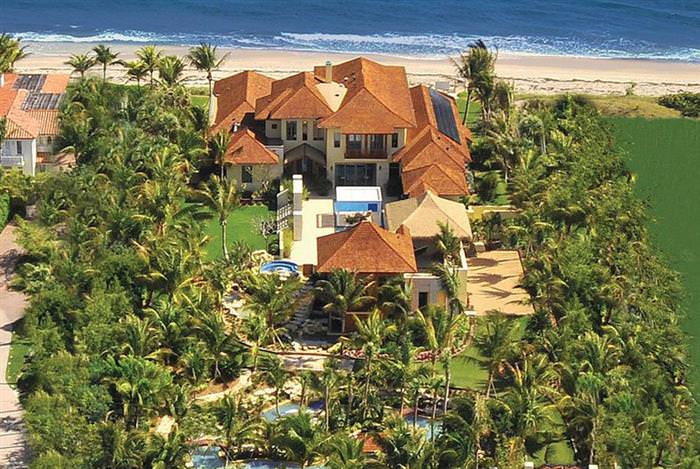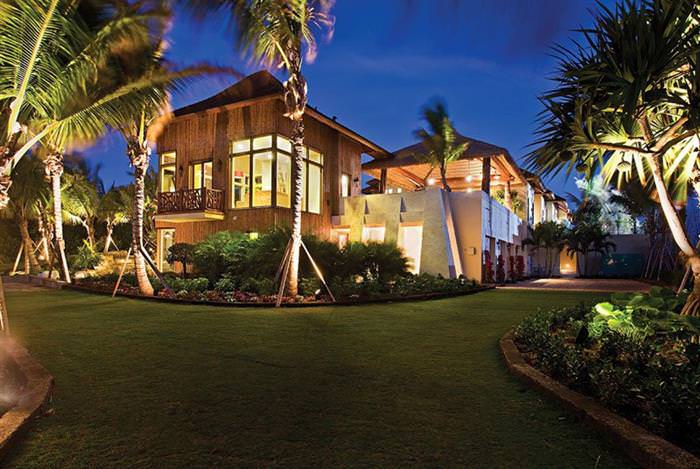 The property is filled with sprawling pools, waterfalls, exotic plants, and even water floors.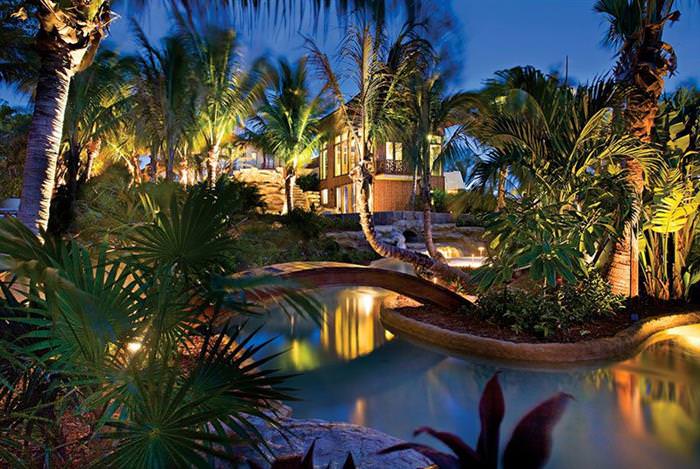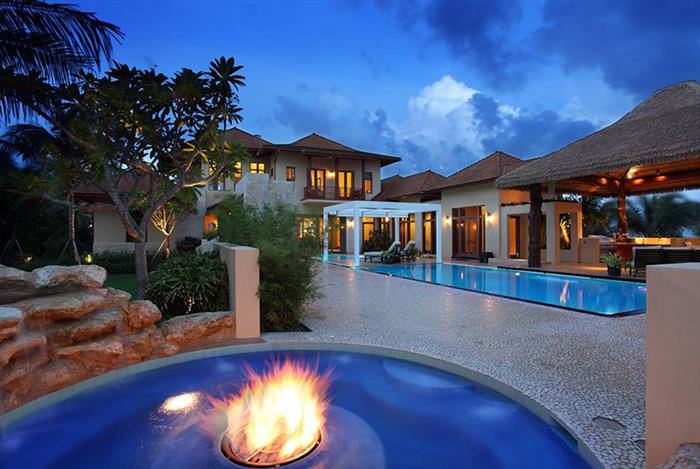 In the back yard, there is a beautiful "hut", complete with a thatched roof, giant grill, and a comfortable seating arrangement that would turn every party into an event.
The house has many large glass windows, which allow residents to see the ocean from every room of the main house. Visitors will find many aquariums, even under some of the tables.
The "green" aspect of the home is its ability to produce 60% of its own electricity via preinstalled solar panels, a rainwater recycling system, and an ultra-efficient air-conditioning system.
H/T: twistedsifter.com | Design by: Frank McKinney