If you will ever be so lucky to own one of these, any trip you'll take will be all about the journey. Because really, who cares where you are going as long as you go there inside this? This RV, made by Marchi Mobile, is so unique, big and luxurious that it looks even better than my house!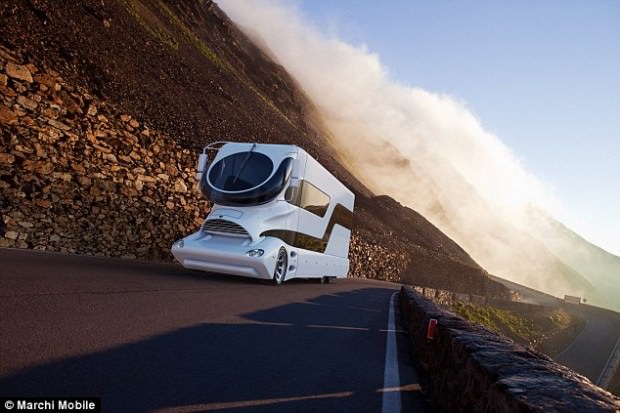 Everywhere you go, your the king of the road.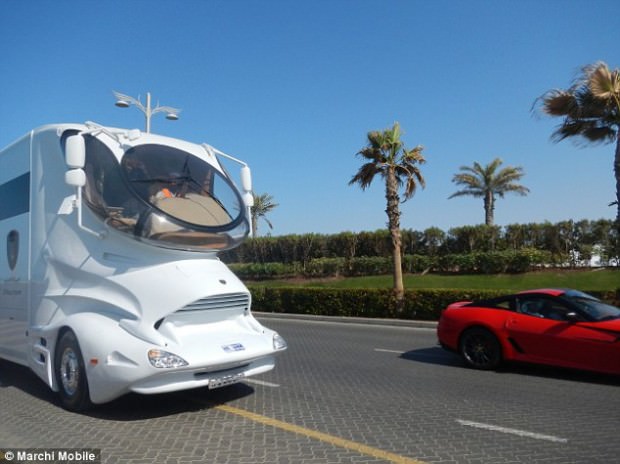 A driver's seat that looks more like a cockpit.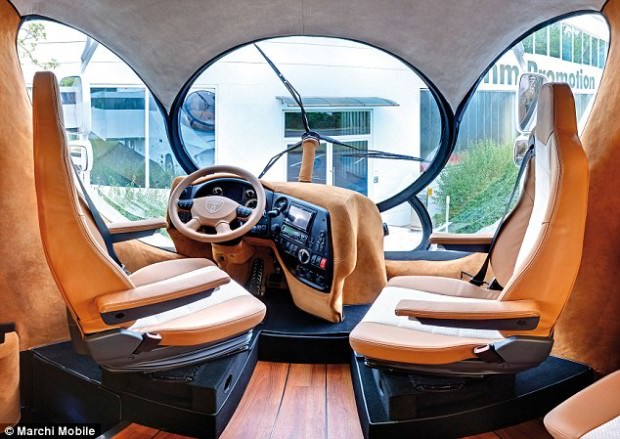 Plenty of room, upstairs and downstairs.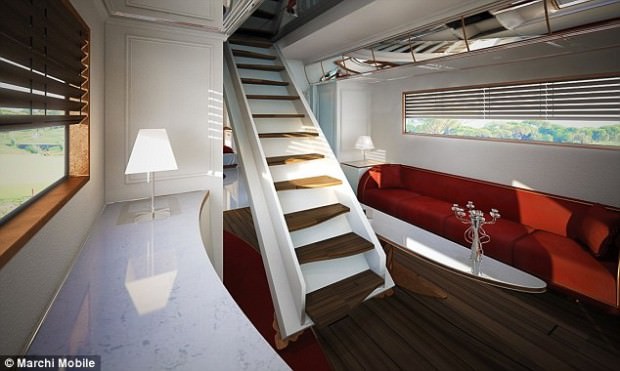 No cramped sleeping for this exhausted traveler.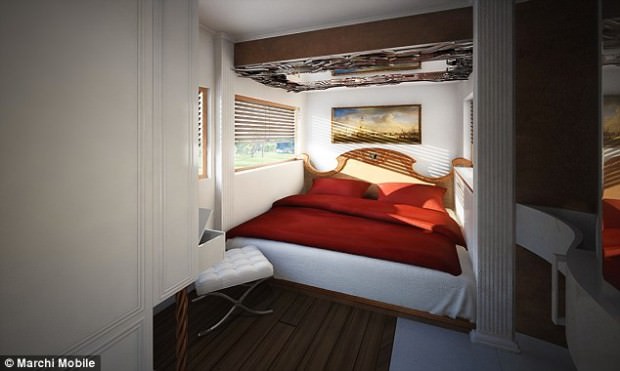 And there's even plenty of room left for a huge living room full of plush sofas.
If you feel fancy you can even add a sunroof window and enjoy the open sky above your head.

A sunroof isn't enough for you? Add a sky lounge rooftop, Complete with a pop-out patio, a BBQ grill and a stereo system.

This palace might run on eight miles to the gallon but if you own one of them, you don't really care about gas.
So if you ever find yourself trying to decide between buying a new super car or massive mansion, this is the way to live both of those dreams at the same time!