Friedensteich Hundertwasser was an Austrian architect like no other. He lived a colorful life and had a unique esthetic, described by some as Dr. Seuss-like or phantasmagoric. He began his career as an artist and became an architect when he was 55. He advocated that architectural design needs to be in harmony with nature. He would give lectures in the nude and later became an environmental activist.
Waldspirale in Darmstadt, Germany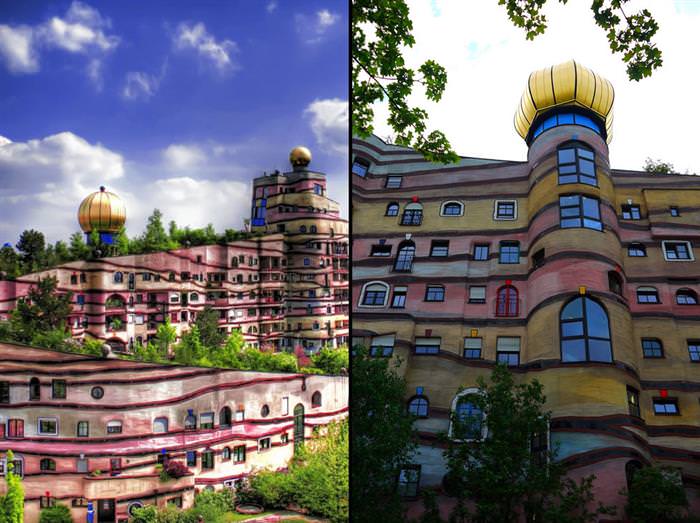 Source: Bartek Langer and Source: Dirk Hartung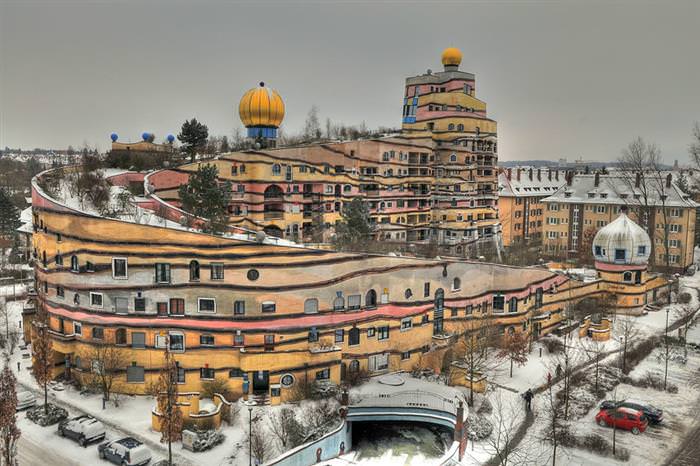 Source: Joachim S. Müller
Plochingen, Germany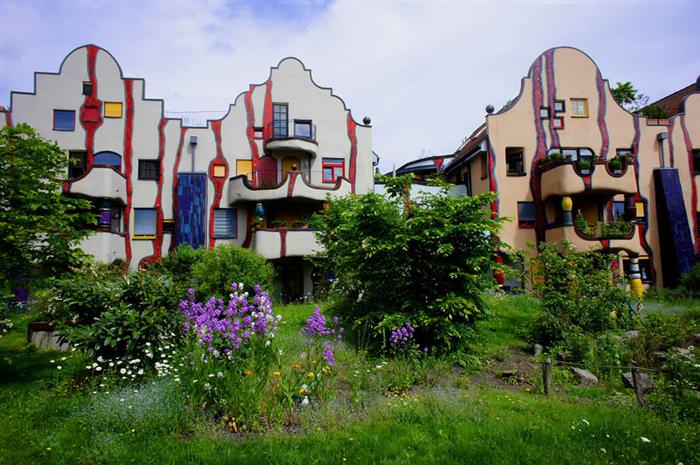 Source: barnyz
Green Citadel in Magdeburg, Germany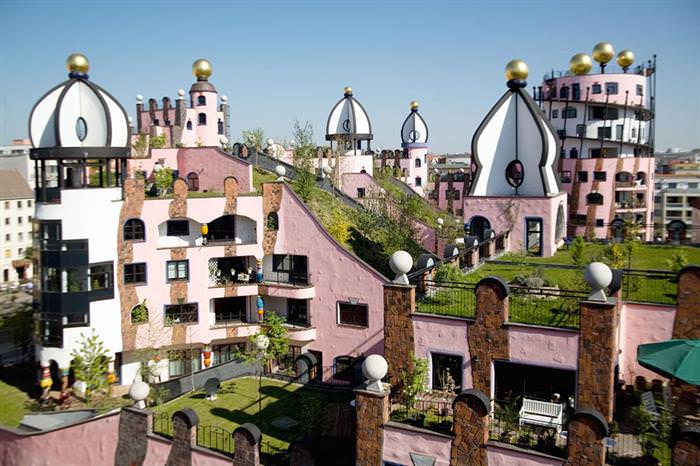 Source: Ottostadt Magdeburg
Hundertwasser considered straight lines to be sterile and soulless. His design style included bright colors, curved lines, undulating floors, indoor trees and grass covered roofs. He thought windows should dance and that no two should be alike.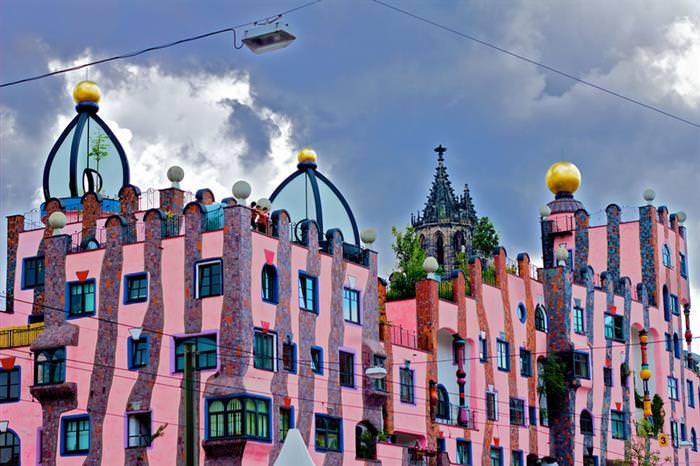 Source: Basileia Gorgo
Source: Peter Visser
Building in Bad Soden, Germany
Source: Wolfgang Maennel
Kuchlbauer Tower brewery in Abensberg, Germany
Source: Helmlechner
Source: 4ever-online.de
Source: d4rk4ng3l
He approached architecture with the environment in mind, often using plant decor to diminish pollution and developed new architectural shapes such as the high-rise meadow house and the eye-slit house.
Hundertwasser House in Austria
Source: Manfred Morgner
Painting 'Irinaland Over the Balkans'
Source: Hundertwasser Non-Profit Foundation
Maishima Incineration Plant in Osaka, Japan
Source: ignis
Spittelau thermal power plant in Vienna
Source: Emiliano and Contributor
House in Rogner Bad Blumau, Austria
Source: Intentionalart
Ronald McDonald House in Essen, Germany
Source: Mosmas