The sound of the tide gently crashing, the smell of the ocean and shades of exquisite blue sky and green hills. Yes, it's summer soon and why not forget about your everyday life by visiting a beautiful island? Fortunately, the world has many gorgeous islands to choose from. Here are 10 islands that will make you want to pack your bags and retire to a remote beach.
1. Bora Bora, French Polynesia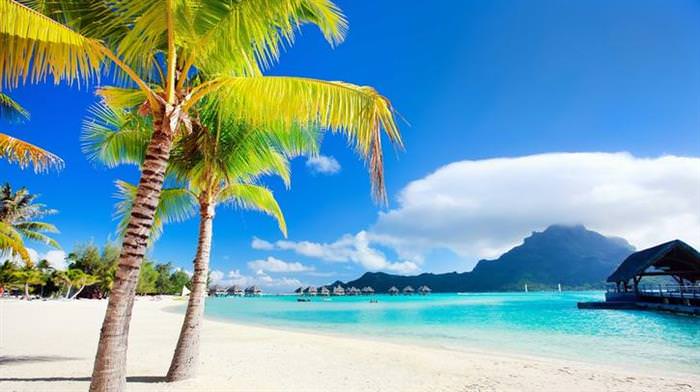 Source: wallfocus.com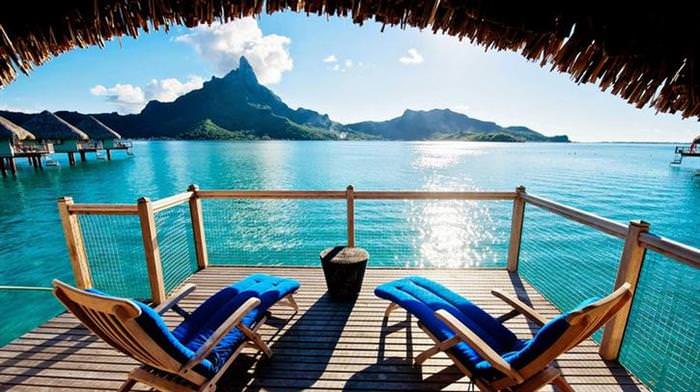 Source: 4.bp.blogspot.com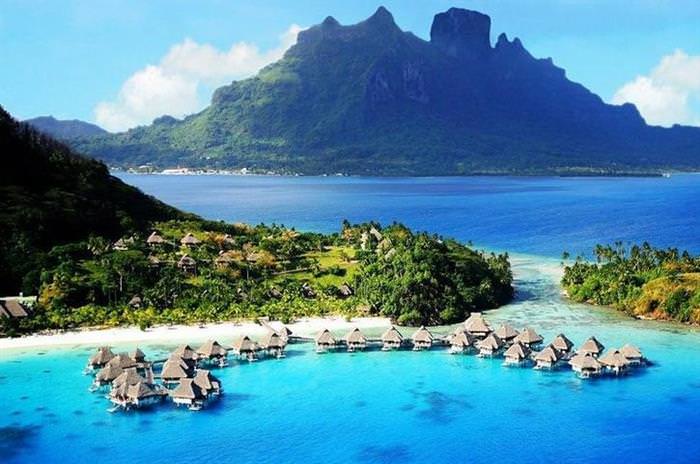 Source: media.fyre.co
Bora Bora is not only a fun name to say but a slice of heaven, located between a barrier reef and lagoon. This breathtaking island is known for its luxury over-water resorts, being a top diving destination and for its endless supply of coconuts.
2. Santorini, Greece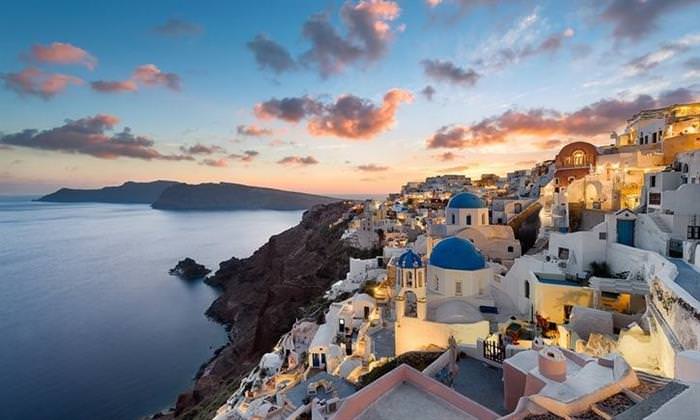 Source:
phototraveltheworld.com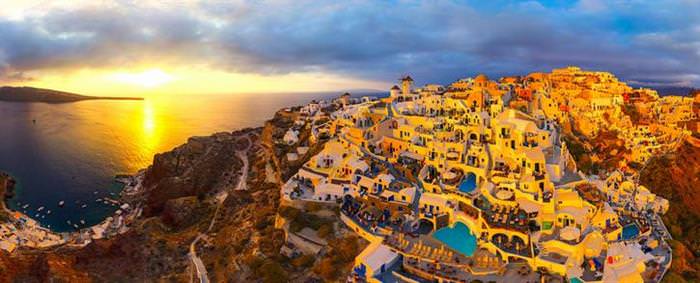 Source: athenswalkingtours.com
Source: exadasyachts.com
This iconic place is among Greece's most famous islands due to its silhouette of blue domes and whitewashed buildings. The island has a history of volcanic activity, giving the soil a unique mineral composition, which is the island's prized produce.
3. Bali, Indonesia
Source:
wallallies.com
Source:
smithhotels.com
Bali is Indonesia's largest tourist destination and home to the Coral Triangle, the most biodiverse marine system in the world. The island not only offers many diving activities and endless beaches, but also features a happening arts and culture scene.
4. Providenciales, Turks and Caicos
Source: picpicx.com
Source: ghanawebonline.com
Known colloquially as 'Provo' and by visitors as Heaven on Earth, this island offers miles of magnificent reef and white sandy beaches. If you prefer some solitude, you can visit the nearby uninhabited Cay Islands. You can also admire humpback whales as they stop here on their migratory route home.
5. Fernando de Noronha, Brazil
Source: tatler.co.uk
Source: flickr.com
Source: flickr.com
This exclusive Brazilian island is a UNESCO World Heritage Site and incredibly hard to reach but worth the traveling. To protect the island only a small number of visitors are allowed per year. If you are able to go, you can enjoy the bluest warm waters, the best beaches in the world and see an abundance of dolphins and sea turtles.
6. Maui, Hawaii
Source:
flickr.com
Source: prweb.com
When you think of islands, Hawaii often comes to mind, and Maui is world-famous for a reason. This island is the result of two overlapping shield volcanoes and the lovely consequences are a feast for the eyes: rainforests, beautiful waters, lush sandy beaches and romantic sunsets.
7. Roatan, Honduras
Source: sunwing.ca
Source: roatanferry.com
Hondura's Roatan is well known for fishing and cruise ship tourists. Close to the Mesoamerican Barrier Reef, this mesmerizing island is growing in popularity with scuba divers and marine biologists.
8. Mauritius
Source: africatravelresource.com
Source: footprints.be
This intriguing island, off the coast of Africa in the Indian Ocean, once played an important role as a trade island. Nowadays the small country is a top tourist destination with a host of gorgeous flora and fauna. The island was also the home of the now extinct dodo bird and is the home to the unusual Seven Colored Earths.
9. Koh Tao, Thailand
Source: travelnewsblog.co
Source: thailandiatourviaggi.com
Koh Tao means Turtle Island and is home to breeding grounds for both hawksbill and green turtles, which makes the island a popular diving resort. This island is an ideal choice for that remote paradise island vacation because it is less developed than the other Koh islands and is inexpensive to boot.
10. Madeira, Portugal
Source: hdw.eweb4.com
Source: polosaty.ru
Madeira is one of those locations that can be visited any time of the year due to its temperate climate. This archipelago is well known for its unique Madeira wine, embroidery, flowers and scenery. If you're visiting during New Year's Eve the island holds an impressive fireworks display, considered the largest in the world.