How to treat pain due to arthritis
As people age, the lubrication and padding around their joints deteriorate. Without cartilage cushioning the joints, joints will suffer bone-on-bone contact and can become inflamed, causing much pain. This is known as Osteoarthritis. For more severe cases, doctors might suggest replacing joints or inserting artificial cartilage. While there is no way to reverse the damage there are ways to treat mild to moderate pain with natural dietary supplements or alternative therapies.
Try willow bark
You wouldn't think a piece of tree bark could offer so much relief, but research has found that willow bark's active ingredient is salicin, which acts similarly to aspirin. This natural painkiller has been commonly used since the time of Hippocrates. It is used to treat fever and inflammation as well as for headaches, muscle pains, spine disease, arthritis, and osteoarthritis.
Use ginger extract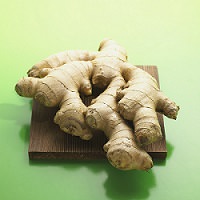 Another pain relief option that grows naturally is ginger, which can be ingested in several different ways. You can use the fresh root, drink it as a tea, eat it as a dried spice or take prepackaged supplements. Research has discovered that the phytonutrients in ginger reduce the production of chemicals in the body that promote joint inflammation. Together with prescription arthritis medication ginger can greatly reduce joint pains since it acts as a natural anti-inflammatory. Take care if you take blood thinners as ginger has the risk of increasing bleeding.