Whoever said flowers are only for vases? Our ancestors knew that many types of flowers are edible and can transform ordinary recipes into feasts for the mouth and eyes. Adding blossoms to your recipes is easy. It's important to make sure they are thoroughly cleaned from dirt and bugs. You can store them in an airtight container for up to a week before you use them.

Not sure which flowers are edible? Click here to see a list of all the edible flower varities. There are many listed so you're sure to find some growing in your garden, or at your local farmer's market.
Viola Topped Apricot Tartines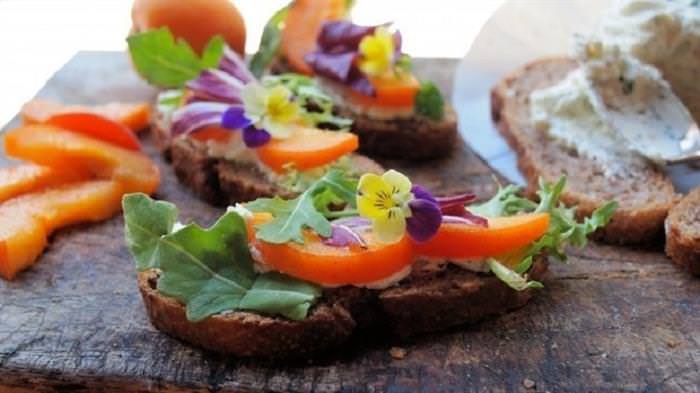 Source
Pansy filled crepes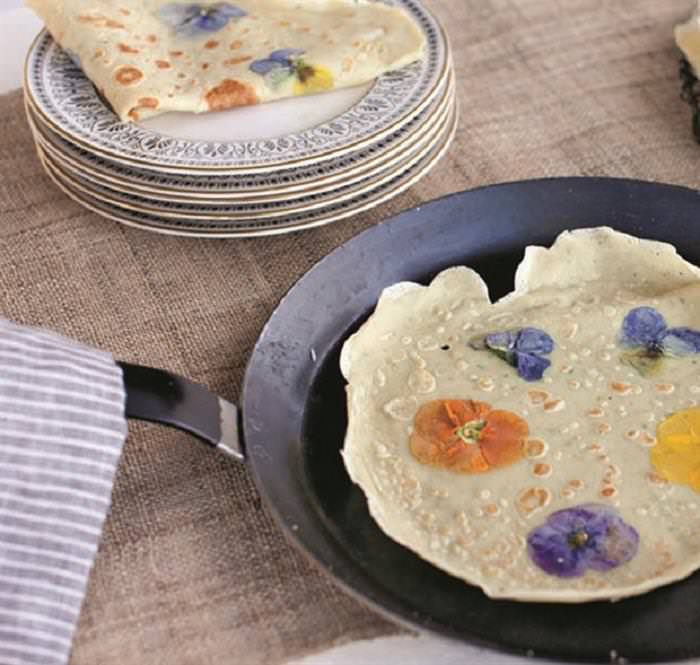 Source
Make an ordinary crepe extraordinary by adding whole pansies to the batter.
Bellflower ice cubes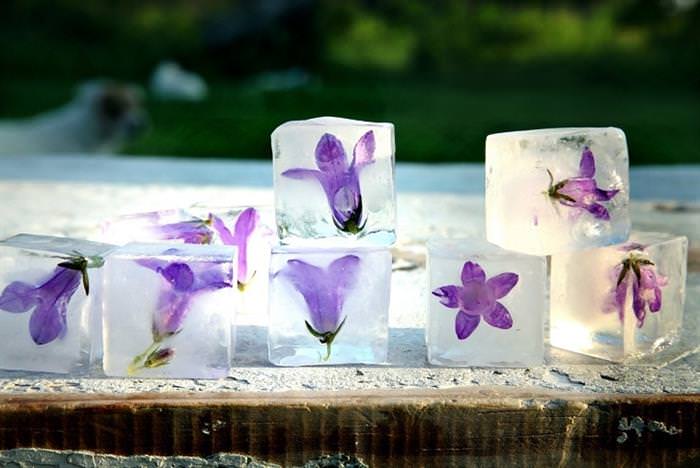 Source
Make a glass of water something spectacular by freezing bellflowers in ice cubes. This technique works for any small flowers or with petals.
Flower bedazzled cake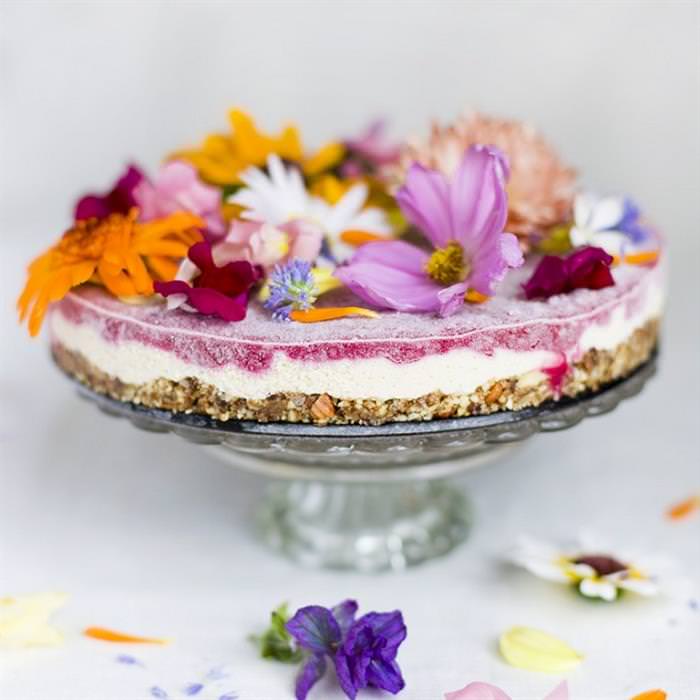 So
urce
You don't need fancy cake decorating skills to make this impressive cake.
Zucchini blossom omelet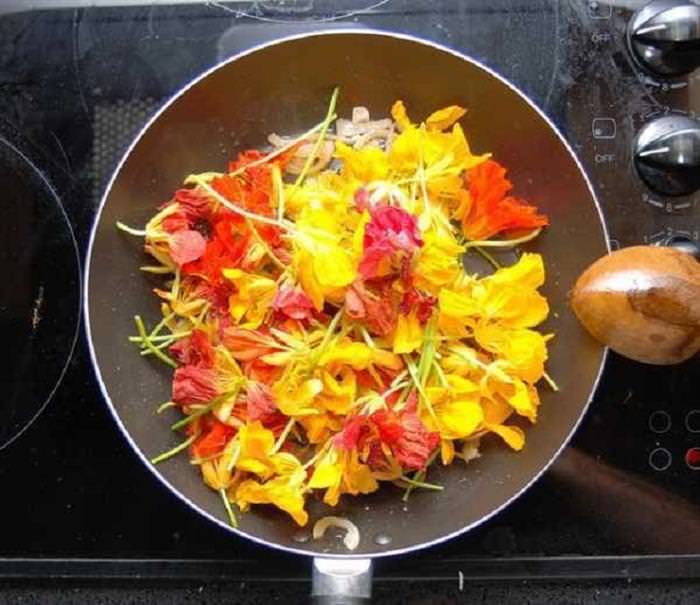 So
urce
Red peppers, onions and feta are good choices for your Greek style omelet. Add some more color and flavor with zucchini blossoms.
Lilac flavored scones
So
urce
Yogurt parfait with floral and blueberry layers
So
urce
Rose petal candies
Source
Lay rose petals on parchment paper, on a baking sheet. Whisk 1 large egg white with a teaspoon of water. Cover the petals with the egg wash using a pastry brush and then sprinkle with sugar. Let the petals dry for 24 hours. The candy is safe to eat for up to 3 weeks.
Tulip ice cream bowls
Source
This one is more for decor than eating (tulip leaves don't have a lot of flavor).
Johnny Jump bundt cake
Source
Glaze a bundt cake and top with violas for a vibrant party treat.
Lettuce salad with avocado and squash blossoms
Source
Chamomile and lavender herbal tea
Source
Put 10 chamomile flowers, 10 feverfew flowers and 20 lavender buds in a heatproof pot. Add a cup of hot water to the flower mix. Let it draw for 3 to 4 minutes and then you may pour your herbal infused tea into a mug.
Petal spring rolls
Source
The whole flowerbed salad
Source
Floral decorated gazpacho soup
Source
Edible Flowers
Allium

Angelica

Anise hyssop

Arugula

Bachelor's button

Basil

Bee balm

Bellflowers

Borage

Calendula

Carnations

Chamomile

Chervil

Chicory

Chrysanthemum

Clover

Dandelion

Dianthus

Dill

English daisies

Fennel

Feverfew

Geranium

Hibiscus

Holly hocks

Impatiens

Jasmine

Lavender

Lemon verbana

Lilac

Nasturtium leaves

Pansies

Rose petals

Sage

Violas

Violets
H/T: www.lifebuzz.com