Get ready to put on your thinking cap. It's time to rack your brain with these 12 riddles.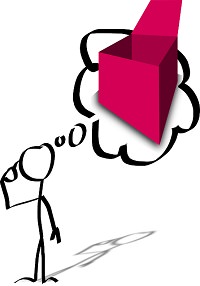 1. I am only useful when I'm full, yet I am always full of holes. What am I?
Click for the answer

A sieve (used for straining food like pasta).
2. Fill in the blanks with four, four-letter words that all share the same first three letters.
Samuel the secretive Scotsman was dressed to ____ in his twill woven ____. Little did they know he had a ____ of marijuana stashed away as he innocently warmed his hands by the Scotch ____.
Click for the answer

Kill, kilt, kilo, kiln
3. What is special about the number 854,917,632?
Click for the answer

It is the numbers from one to nine in alphabetical order.
4. It stalks the countryside, with ears that cannot hear. What is it?
Click for the answer

Corn
5. A word with horizontal symmetry is one whose letters are a mirror image of themselves. If you drew a horizontal line across the word and folded it over, it would overlap on itself. Examples: EXCEEDED and ICEBOX. What is the longest word with horizontal symmetry?
Click for the answer

CHECKBOOK
6. I travel a lot and meet both the rich and the poor, but nobody knows where I am going next. I'm invisible but you can see what I do. Who or what am I?
Click for the answer

The wind.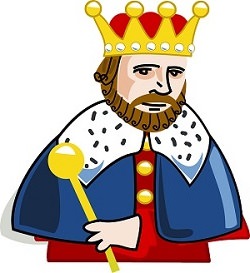 7. King Ferdinand has no immediate living relatives and decides to hold a contest to find a worthy successor for when he dies. He gives a seed to every contestant and explains that the person with the healthiest and most beautiful plant will win the throne.
When the final day of the contest arrives, the king finds hundreds of plants of all shapes and sizes. However, he ignores them and awards the throne to a girl holding a pot with only moist dirt. Why did she win?
Click for the answer

King Ferdinand was a kind and trusting man and wanted to be sure he found an honest heir. He gave small pebbles to all the contestants, claiming they were seeds. Therefore, any contestant with a plant had switched their "seed" in order to win. Everyone but the girl had been dishonest.
8. What can go up a drainpipe down but not down a drainpipe up?
Click for the answer

An umbrella.
9. What word could be added to all of these words?
apple

cone

lake

tree

ridge

nuts
Click for the answer

Pine.
10. What goes up and down but doesn't move?
Click for the answer

A staircase.
11. Brandon was walking around at the carnival. A man called out from a booth and said, "If I can write your exact weight on this piece of paper, you have to pay me $50. If I can't do it, I'll pay you $50."
Brandon checked the booth for a scale but saw nothing. He agreed. Since your weight can fluctuate by a pound or two, he decided that no matter what number the man wrote, he would just say he weighed a pound more or less. In the end, the man in the booth won the $50. How did he do it?
Click for the answer

The man in the booth wrote the words, "Your exact weight" on the piece of paper.
12. You can have it, and be at it, but it never lasts forever. What is it?
Click for the answer

Peace
H/T: riddlesbrainteasers.com