The 1950s saw the rise of a new generation, the baby boomers. These fun loving kids didn't want to hang out with their parents or grow up and get a job. This rebellious lot listened to rock 'n roll, drove cars and greased their hair.
These inventive teens also came up with their own language, a lingo that left their parents scratching their heads. How much of the following slang do you know?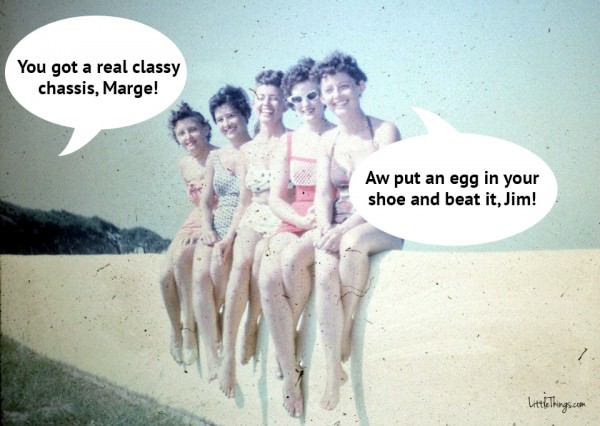 What Jim really means: "You've got a fine body Marge."

What Marge replies: "Get lost Jim."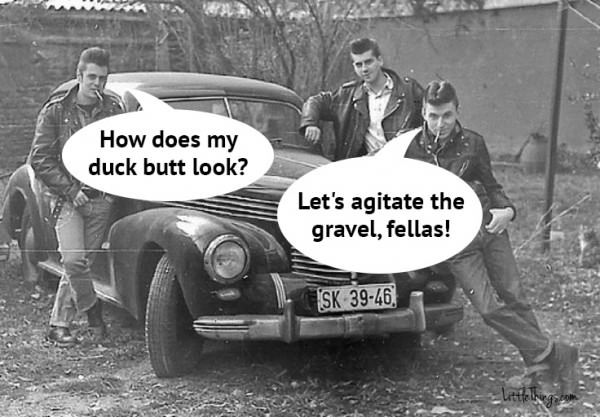 Guy on the left: "How does my hair look?"
Guy on the right: "Let's leave, guys."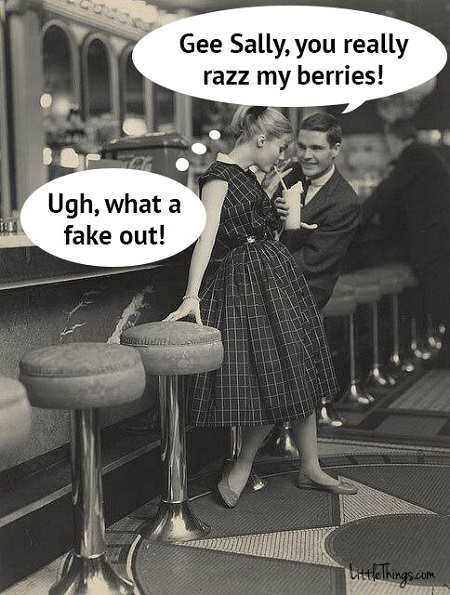 Sally's date declares: "Sally, you really impress me."
Sally thinks: "What an unsuccessful date."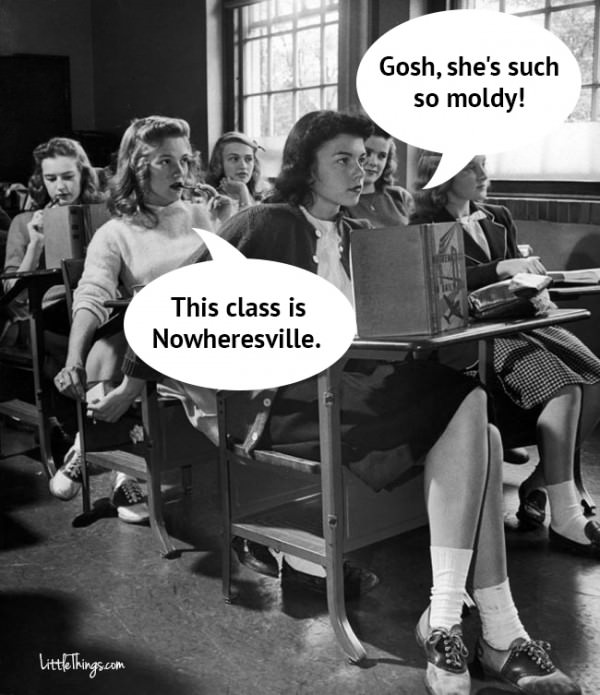 The girl on the right declares: "The teacher is dull."
The girl on the left says: "This class is boring."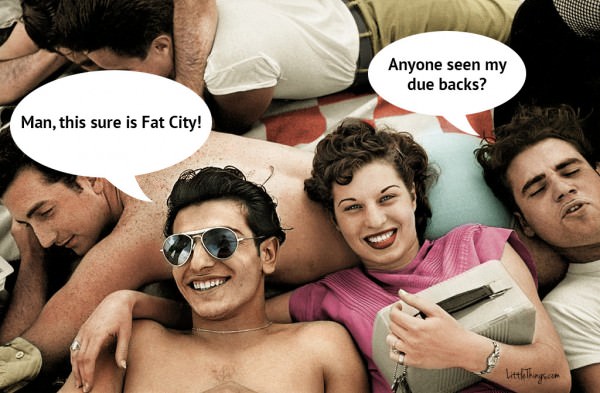 The guy on the left declares: "This is the place to be."
The guy on the right asks: "Has anyone has seen my cigarettes?"
This sailor states: "No one can consider me a loser, thanks man."
This girl says: "Don't get stressed because I'm cool, and you're boring."
This boy is enjoying the music.
This kid says: "My parents say I'm crazy, but they're not any fun."
The guy on the motorcycle says: "I used to an outsider, then I got rid of my glasses and now I'm attractive."
The girl says: "My head isn't clear, and I can't do this homework."
These teens ask: "Who wants to kiss in the back (of the car)?"
H/T: www.littlethings.com