Kittens are terrific. They're tiny, they're cute and they just that look of innocence about them that makes me want to hug them and never stop. But older cats have grace and composure. They know how flow effortlessly from place to place, and be the most adorable lazy things. It's fascinating and oh-so endearing seeing the same cats change from kittens to full fledged fur balls...
Some habits never leave you. Just like some friends.

While some blankets just aren't as practical as they used to be...

But even though they seem smaller, we still love our childhood toys

Just like we love our childhood pets that grew older with us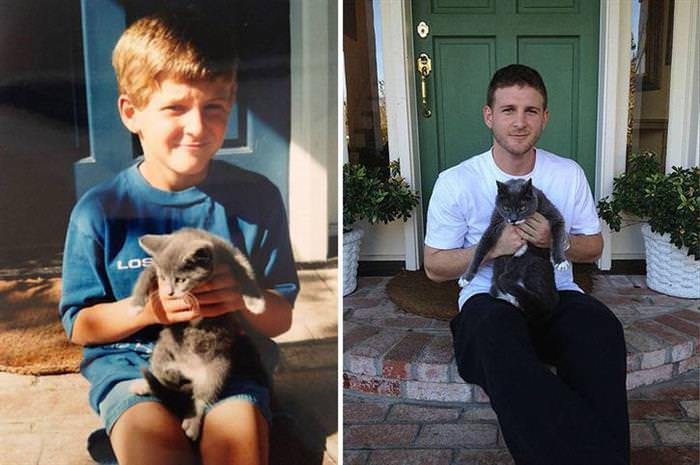 But comfort remains comfort, at any age.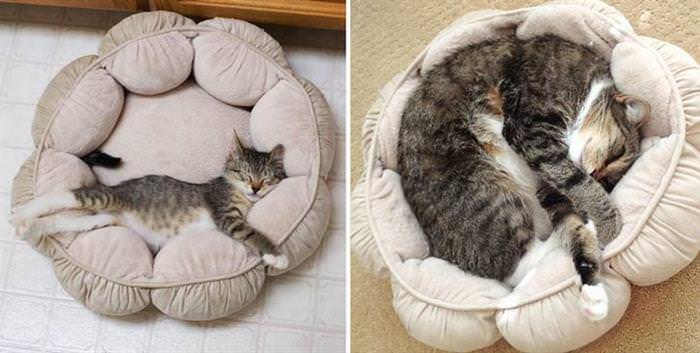 Although sometimes not so comfortable for the shoulder that supports you...
No matter the age, cats will always love a good box.
Not to mention a good, fluffy hammock.
Or maybe a good bag that smells like their owner.
Sometimes, they grow right into their favorite furniture.
Or just learned how to better destroy it...
That said, some hiding places are just not that good anymore.
And some boxes definitely need an upgrade.
Somehow, sleeping on your human's neck has become a bit less comfortable for both of you.
But the ones we love will always remain the ones we love.