Most people love books but struggle to remember where they left off. Luckily we have the nifty invention of a bookmark and the wonderful world of design has not shortchanged us in creativity. Marvel and get inspired by these fun, and kooky bookmark designs.
Grass Page Markers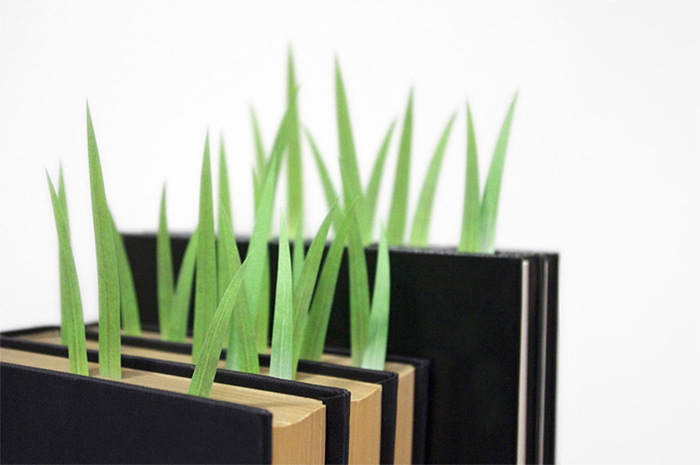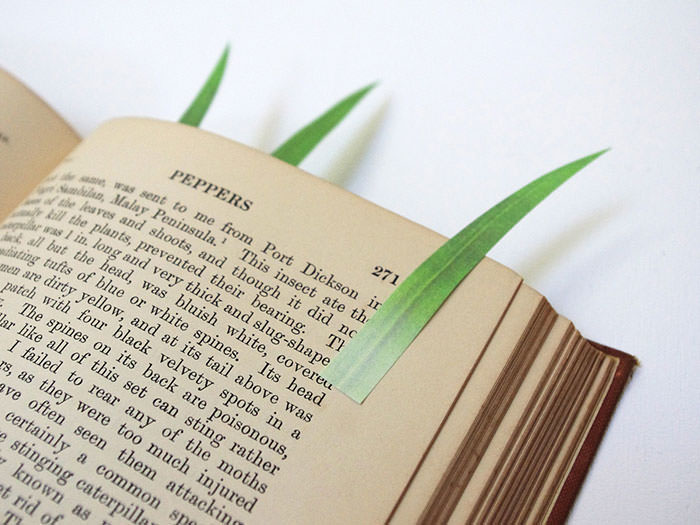 Source
Spruce up your reference books with these
reusable
page markers, and think of Walt Whitman's classic Leaves of Grass.
Witch Legs Bookmark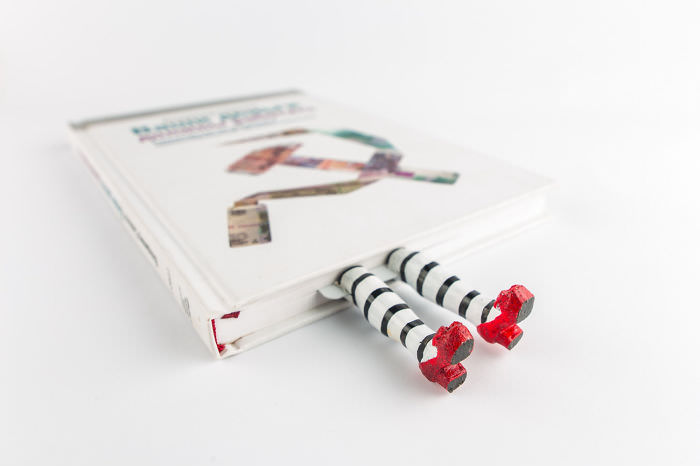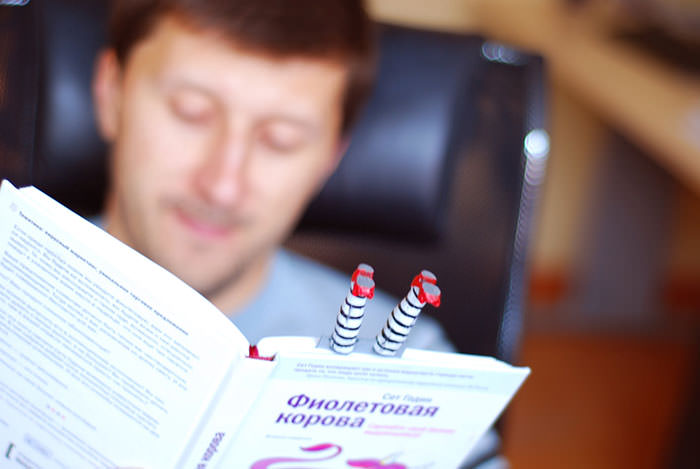 Source
Ding Dong the Witch is Gong. A Classic thanks to Frank L. Baum , this Wizard of Oz memento makes for a humorous bookmark
Fox Bookmark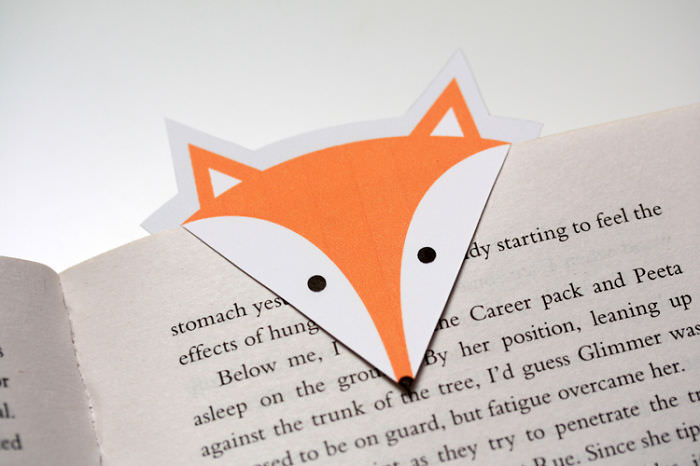 Source
This brightly colored bookmark is a literary ode to Roald Dahl's Fantastic Mr. Fox and a whimsical way to remember where you last left off in that page-turner you had to put down.
Whale Bookmark
Source
This whale tail bookmark is another literary ode bookmark, the no less deserved great whale tale Moby Dick by novelist Herman Melville.
Zipped Book Bookmarks
Source
When you think there are no more new ideas, look at this ingenious bookmark design. You can't help but have a smile on your face.
Hippo in Water Bookmark
Source
This inspired bookmark features a gigantic water creature, making for such a joyful page minder and reminds one of the hungry hippo game.
Dragon and Knight Bookmark
Source
The classic story bookmark recalls the epic fantasy genre with panache in a crisp silver coloring with dragon, castle and knight in tow.
Drowning Hands Bookmark
Source
This quirky bookmark cleverly mixes simplicity and humor, with drowning hands, playing on the idea that books have power, and that some people love to get lost in other worlds.
Animal Bookmarks
Source
These strikingly drawn animal characters are a snazzy way to recall your page. These fun characters are suitable for all readers, old and young, and can also be colored in.
Bloody Bookmark
Source
This modern looking bookmark pops in bright red, offering a hilarious splash of color to traditionally dark subjects, the ultimate accessory for a thriller or whodunit book lover.
Birds Bookmarks
Source
These offbeat bookmarks feature black or white birds pecking around the top of your book and add some whimsy to your life.
Be Right Back Bookmark
An aptly phrased, this bookmark's bold text illustrates the bookworm's dilemma: having to leave the vividly painted story world a book has created for the increasingly dull real-world.
Victorian Lady Reading Bookmark
Source
This meta bookmark offers a meticulous Victorian lady reading, an excellent accessory for a lover of classic books and an ode to heroines of some of your favorite stories.
Bear and Hare Bookmarks
Source
These beautifully illustrated bookmarks features bear and hare designs, with elegantly drawn detailing, who patiently keeping your place for you while you can't be reading.
Cassette Tape Bookmark
Source
Cassette tapes appeal to many ages, those who recall them fondly and to the young who think they are retro, this fun bookmark features a film that acts as the page keeper. Pure revelry.
Sprout Bookmark
Source
If someone mistakes your bookshelf for a garden, they're not far off, as these spiffy bookmarks have your books sprouting life, and are an innovative way to remind you to curl up on the sofa soon.
Animal Park Bookmarks
These animal themed bookmarks make terrific gifts for animal lovers and children. They act as wonderful standalone pieces or you could collect several and have a backyard safari on your bookshelf.
Cup of Coffee Bookmark
Source
This simple yet striking bookmark features the popular coffee cup design in a classic silver coloring, making for a sophisticated and attractive accessory.
Reading Lamp Bookmark
Source
This bookmark is one I want lining my bookshelf. Playing on the famous Pixar logo, this creative reading lamp bookmark also acts to remind us to switch on a light.
Pointing Finger Bookmark
Source
Personally I can never remember what page I left off on let alone what line making this bookmark revolutionary because it indicates exactly where you left off.
H/T: boredpanda.com