American soldiers with bombs dedicated to Hitler, 1944.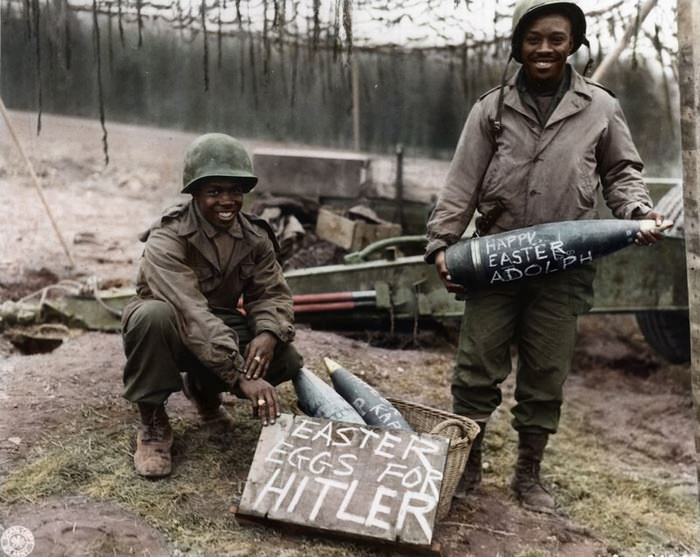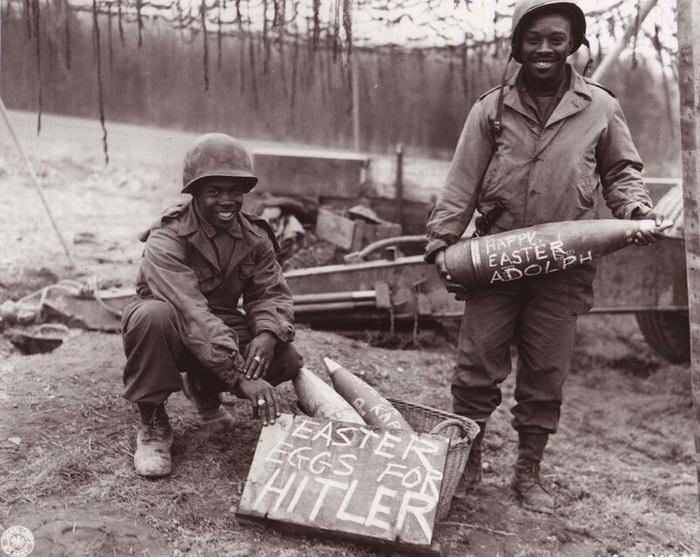 A young paper-boy selling the news about the Titanic, 1912.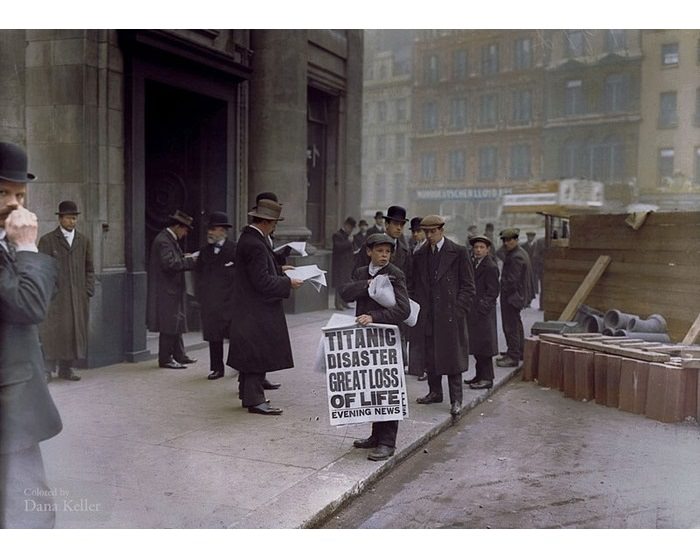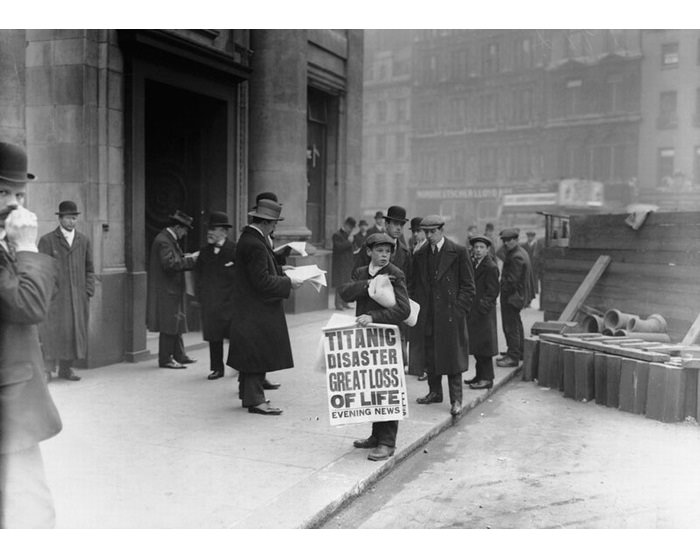 The construction of the Golden Gate Bridge in San Francisco, 1935.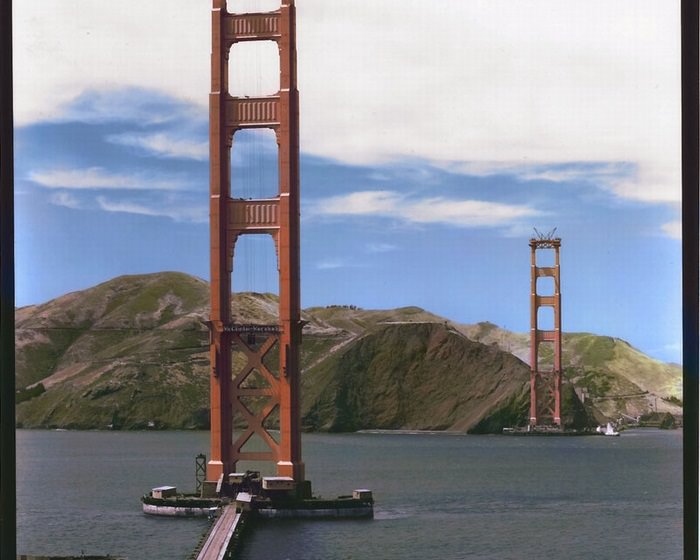 Broadway Street in New York, 1915.
Louis Armstrong in his dressing room, 1946.
American soldier during a chemical warfare drill, 1942.
Former United states president, Abraham Lincoln , 1865.
The Hindenburg Airship disaster, 1937.
Samurai archers showing their ability , 1860.
Prisoners in Buchenwald concentration camp, 1945.
French Impressionist painter Claude Monet, 1923.
Abandoned child in bombarded London, 1941.

Charles Darwin, father of the evolutionary theory, 1878.
May also interest you:
Neil Armstrong, the first person to walk on the moon, 1963.
Albert Einstein and a friend in long island , 1939.