Roses are the most well known and celebrated flower. They have been used for ages to symbolise many things, love being the foremost among them. But do you know what the difference shades and colors mean? Each actually symbolises a different feeling, and while they are all beautiful, it's great to know which feeling you'd like to convey.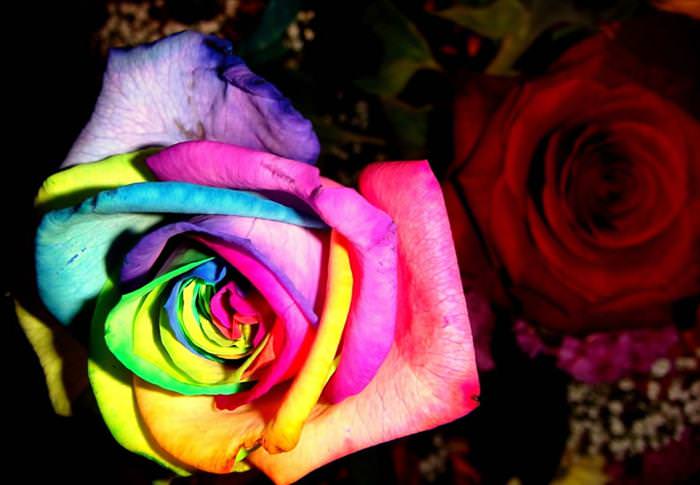 Originally, the rainbow rose had all 7 colors of a rainbow. These days, some can be specilized and mix pink, red, yellow with blue and green. They may be too new to the game to carry meaning on their own, but perhaps they symbolize all of the others combined. By Kurtis Garbutt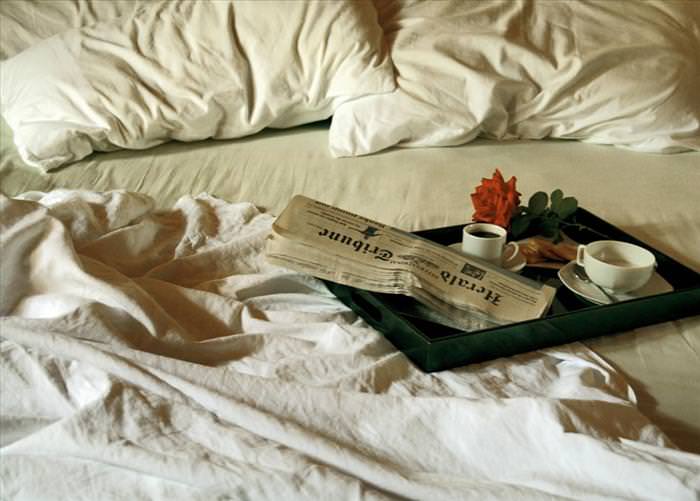 A single red rose is the most well known use of roses, and a single red one simply says: "I love you." By Rita M.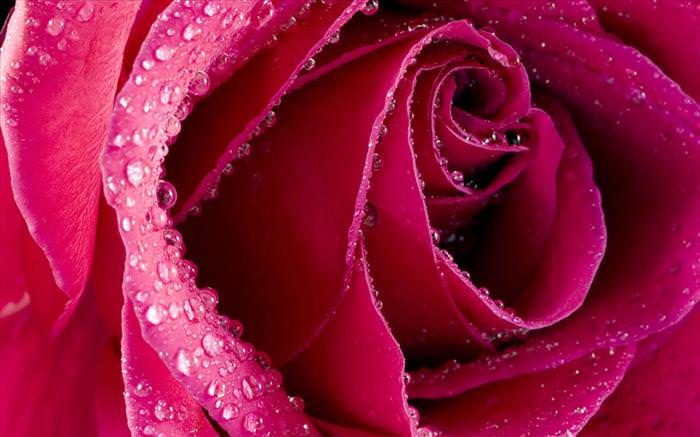 Pink is usually for romantic love. A pink rose that has no thorns may mean you have loved this person ever since you met them. In other words, it is the flower of love at first sight. If thorns it does have, a dark pink rose may convey appreciation, a thank you. By Wallpapers1920x1200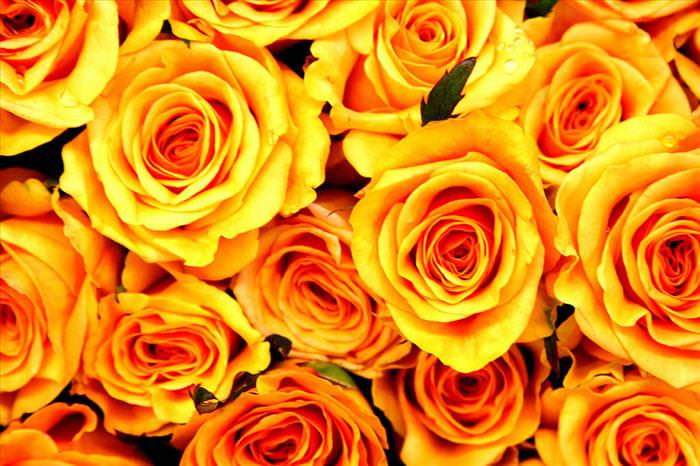 A yellow rose is the rose of friendship, of caring and light joy and pleasure. It may signify new beginnings. By Thomas Hawk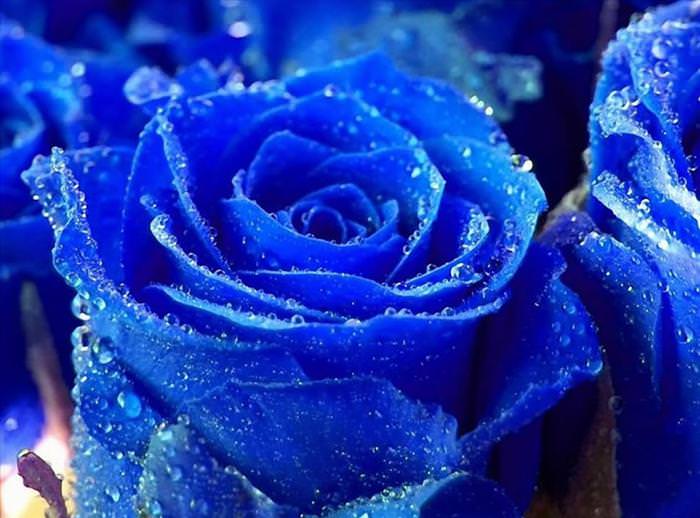 The blue rose, as it is not found in nature, can be the rose of mystery, of the impossible, the mystical. A mystery. By amazing pictures of the flowers
White roses serving as a bridal bouqet are a good luck charm for happy love. By WallspapersCraft
A red tiger stripe rose, if single, means complete and total devotion. Six are for the love that requires cherishing and keeping. Eleven may mean deep, true love. 13 are for secret admirers. By lehcar1477
Pink roses for appreciation and admiraion. Sometimes they convey a message of: 'please believe my true feelings about you'. By HD Wallpapers
A purple rose is a royal rose, a message of richness and dignity, and also deep love, usually at first sight. By wallpola
A single rose, regardless of color, is a message of simple gratitude. By elbfoto
A white rosebud can be a symbol girlhood, while a red rosebud is symbolic of purity and loveliness. By thekhong
Double delight tea rose. The rule is that tea roses mean the person will always remember you. By Jebulon
A green rose symbolises a message of calm, fertility or fruitfulness. By Rebecca Barray
A dark red color means an alluring beauty, not aware of itself.
A black rose, not existing in nature but one that can be created by mixing water with black ink, is a bad omen of death of farewell. Perhaps the death of a relationship.
Light pink roses can symbolize admiration, sympathy, grace, joy and sweetness. |
By Thomas Hawk
Yellow, red tipped roses symbolize friendship or falling in love. By Rojer
A joyful mystery, a supply of demand, those are white tipped purple roses.
by Thomas Hawk