The media of creation available to artists are endless, but these sidewalk artists prefer to stick to a childhood pasttime of so many of us - sidewalk art! Although it's doubtful that any of us created incredibly realistic and fantasic masterpieces like these artists, there is still something wonderful about being able to walk on art. For many of these sidewalk creations, you may have to do a double take!

Watch where you step!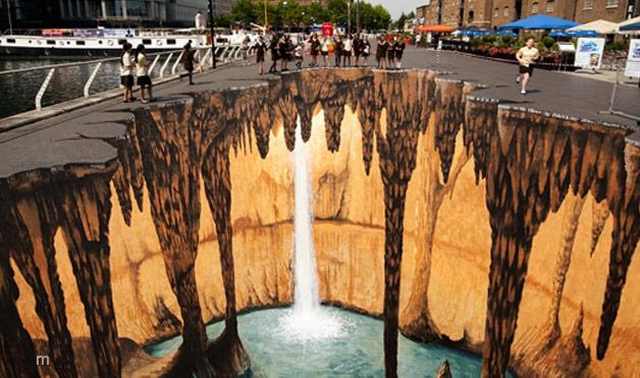 Want a slice?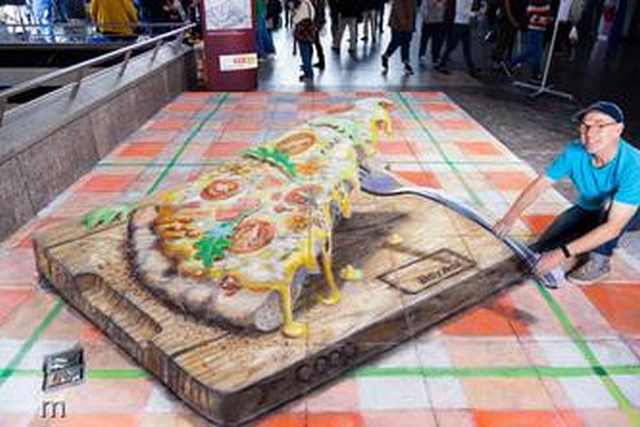 At the edge of the world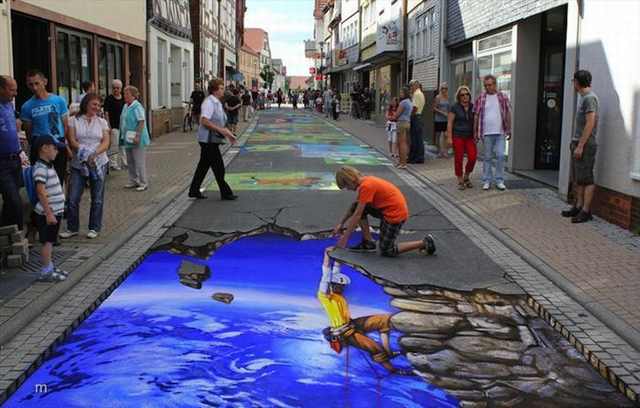 An outlet for your frustration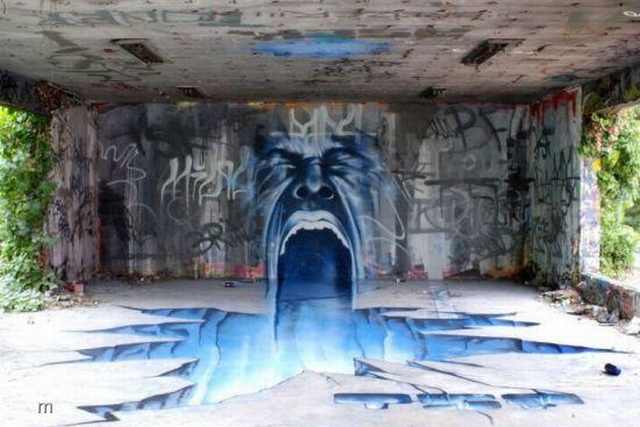 Could this be the site of a UFO landing?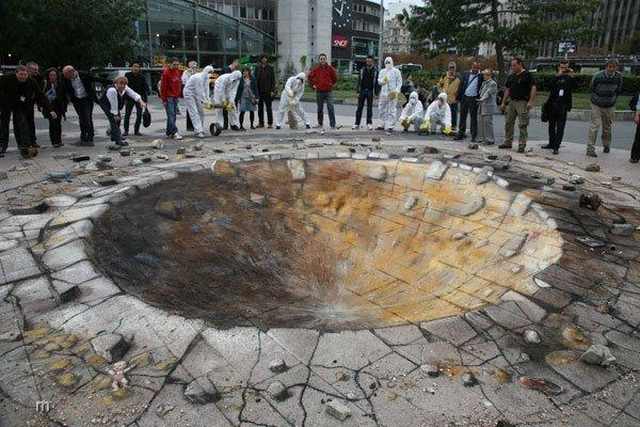 Jump on in!

Danger! Women at work

A mystical wishing well

If the opportunity presents itself, ride a tiger!

The Inferno at your doorstep

All in a day's work

Jump or drop off the deep end!

Holding on for dear life

Good thing Batman's here to save the day!