One of the less pleasurable parts of travelling is the packing process. Trying to fit it all in your suitcase, folding, unfolding, shoving, spilling, screaming, folding again, and finally – crying, are typical packing sessions for many people. But packing doesn't have to be such an ordeal, thanks to these 15 tips:
1. The proper way to pack a suitcase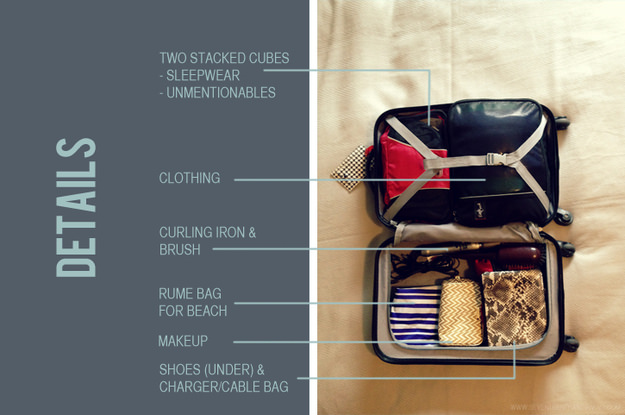 Source
2. Roll your clothes to minimize space, and secure them with a rubber band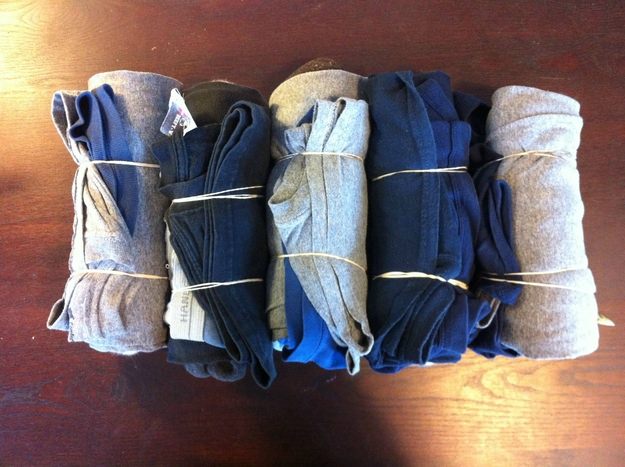 Source
3. Roll your belts and put them in the collar of your shirts - they will remain rolled and the collars will stay safe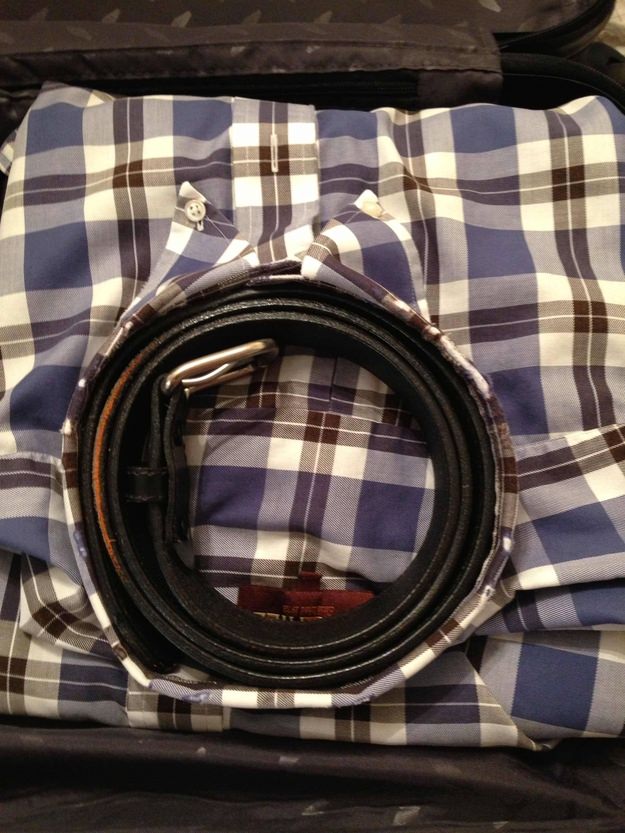 Source
4. Cut a plastic bag and use the pieces to seal bottles and prevent spillage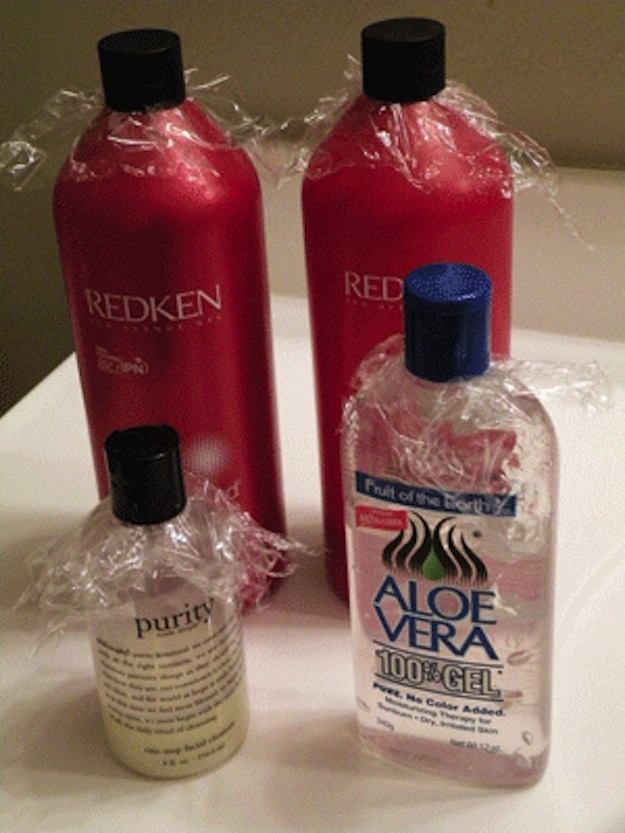 Source
5. Put your shoes in a shower cap - it'll keep them in one place.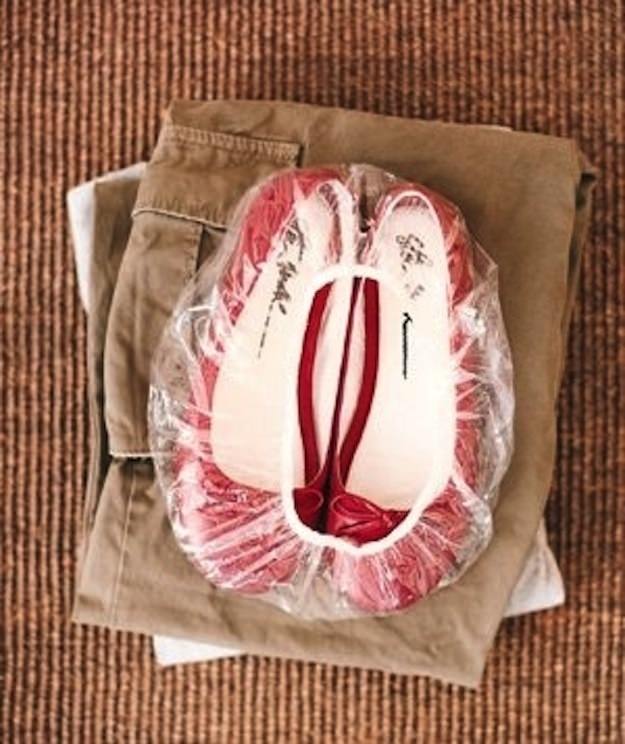 Source
6. Use a closet organizer to keep everything folded and organized
Source
7. Put delicate necklaces in straws - they won't tangle and remain safe
Source
8. Use a binder clip to keep your razor safe
Source
9. Keep earrings together in a button
Source
10. An empty medicine bottle is ideal for keeping hair products
Source
11. It is also ideal for storing cotton buds
Source
12. Get a portable power-splitter - they're more essential than you know
Source
13. An inflatable pool float can keep glass bottles safe
Source
14. Use a pot holder to store curling irons
Source
15. Get a vacuum-packing suitcase
Source
Bonus: How to roll your clothes for packing
H/T: buzzfeed.com