Many women dream of their wedding day from an early age. While this day is one of the most magical days in her life, it can't happen without a wedding proposal beforehand. In movies, you always see the couple sitting in a restaurant, and at one point the woman discovers the ring in her drink or food, and the man gets on one knee and proposes. This may be a bit old fashioned, but some of us still like to see unique and memorable proposals:
Who can say 'No' to a dolphin?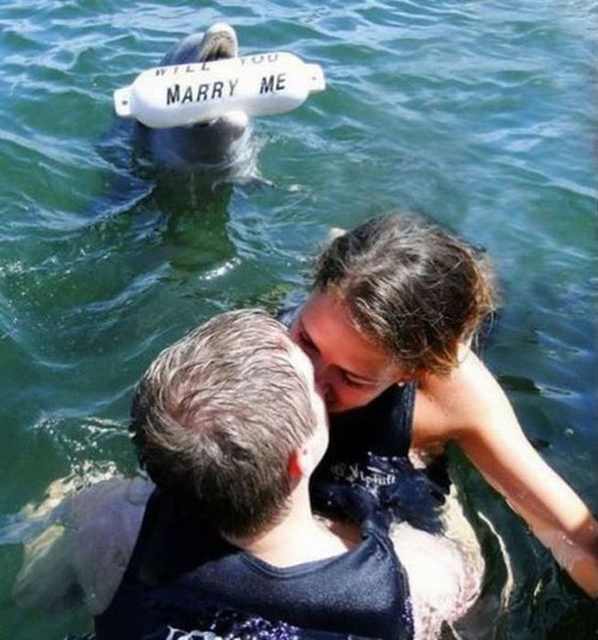 From the depths of his heart.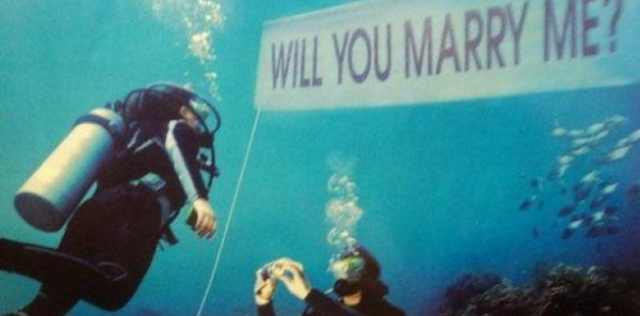 A real rollercoaster ride!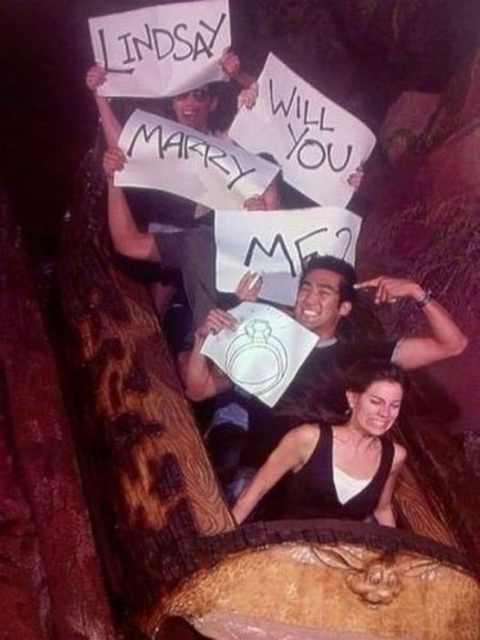 Sowing the seeds of love...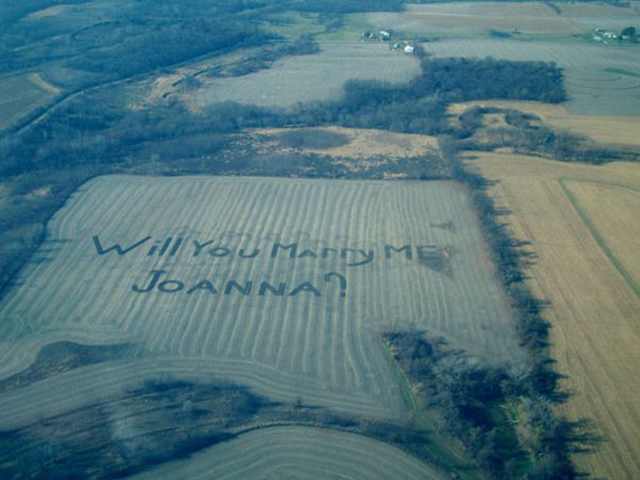 Pugs! Pugs EVERYWHERE!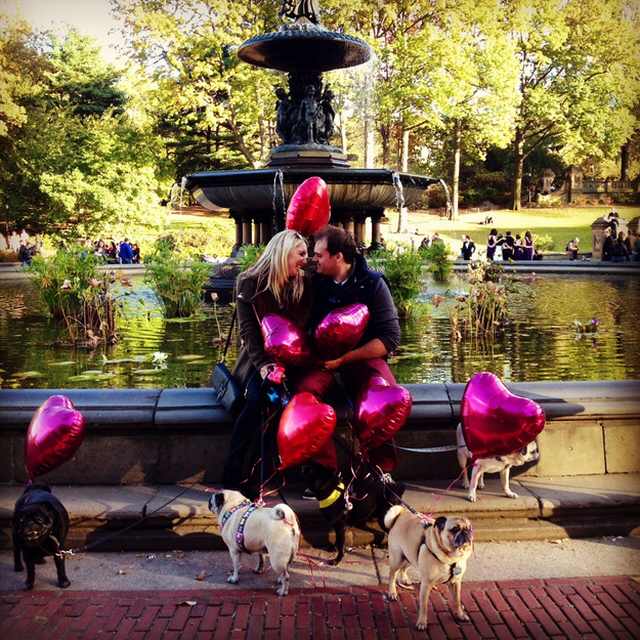 When you get your very own flash-mob...
A proposal straight out of a fairytale...
The waves may wash it away, but the memory will last forever.
Captain's orders, make it so!
The great deception!
(Oh, they all said 'Yes')