Tasmania - this island state is part of the Commonwealth of Australia. It is the 26th largest island in the world, with almost 45% of its territory comprised of nature reserves, national parks and World Heritage Sites. If you haven't had the pleasure of visiting yet, these 20 pictures should make you want to pack your bags and head down to Tasmania.
To give you a better idea of where Tasmania is located, have a look at this map: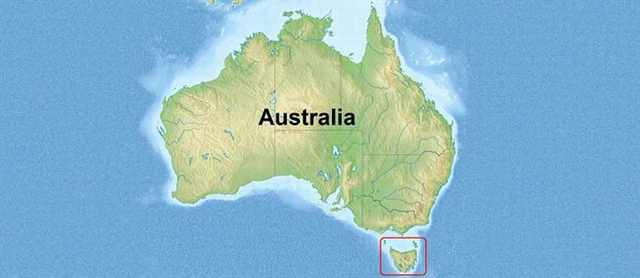 A truly wondrous island, Tasmania had a variety of terrain and ecosystems to keep you exploring and discovering for many days.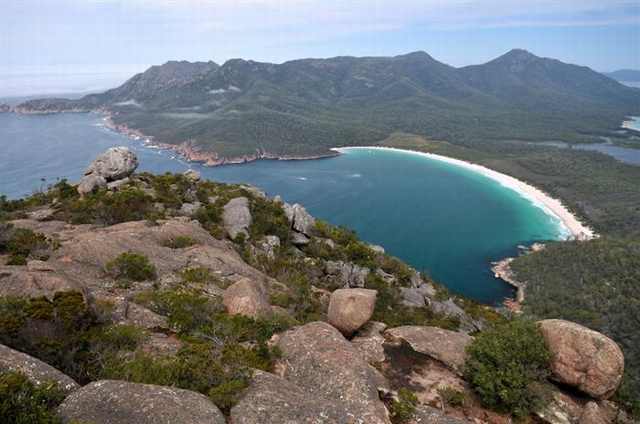 There are gorgeous waterfalls and streams, hidden within lush rainforests.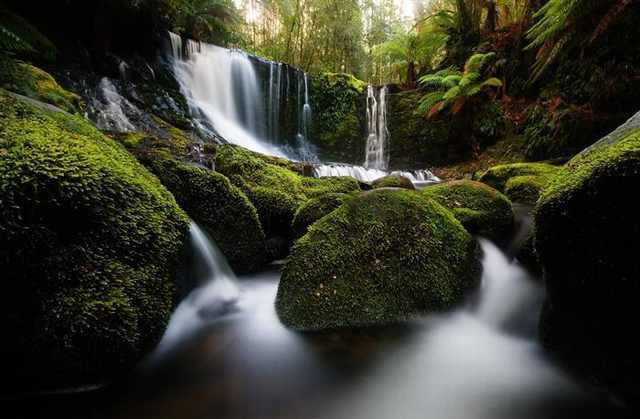 Spectacular beaches that are both a natural beauty as well as perfect for relaxation.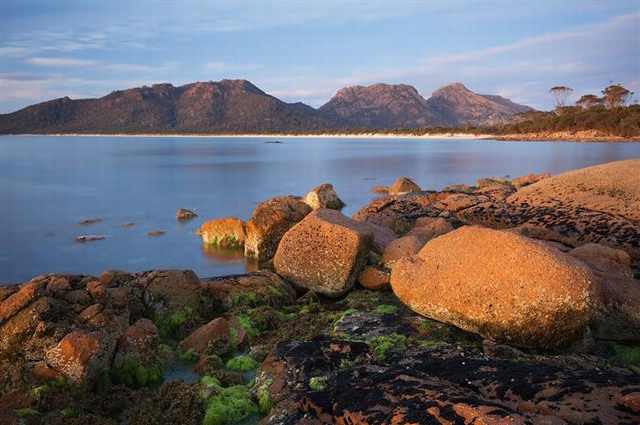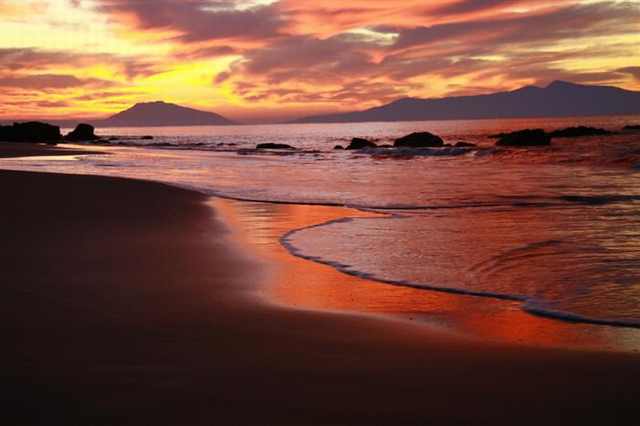 The mountain ranges get snowy in the winter, transforming into fantastic skiing locations.
Tasmania is rich in lakes, with over 20 of them decorating it and providing for the local flora and fauna, as well as phenomenal photo-opportunities!
Thanks to the fact that Tasmania's human population is not too big and is located mainly in one area, the night sky is clear of light pollution – providing anyone willing to look up with the most spectacular views!
With 45% of Tasmania dedicated to nature reserves and national parks, sights like this waterfall are not a rarity.
Believe it or not, this rock formation is natural - it's called "Tessellated pavement" and is found on Eaglehawk Neck, southwestern Tasmania.
Many of the rock formation along the Tasmanian beaches are dark gray. These are volcanic rocks (called "Basalt"), and are the result of the volcanic activity that created Tasmania.
Did you know that Tasmania is also the proud owner of the world's largest lavender farm?
Priding itself as a green country focused on ecology, combined with their proximity to the Antarctic region means that Tasmania enjoys some of the cleanest air in the world.
Tasmanian wines have been getting more attention in recent years, with known French wineries showing more demand for Tasman grapes.
To minimize damage to nature, Tasmanian national parks have special walking trails that are elevated off the ground, and provide visitors with a comfortable way to enjoy the breathtakingly beautiful scenery.
Sometimes, these trails end in unexpected places…
And of course, we cannot forget the most famous animal in Tasmania - The Tasmanian Devil! The Devil is a carnivorous marsupial, found in the wild only in Tasmania. It is the size of a small dog, characterized by a stocky and muscular build, black fur, pungent odor, extremely loud and disturbing screech, keen sense of smell, and ferocity when feeding. Despite the rotund appearance, devils are capable of surprising speed and endurance, and can climb trees and swim across rivers.