These spectacular renderings are the work of Victor Enrich, from Barcelona, Spain. Fascinated since an early age with technical drawings, Victor's talent blossomed when his father bought him a computer, back in 1987.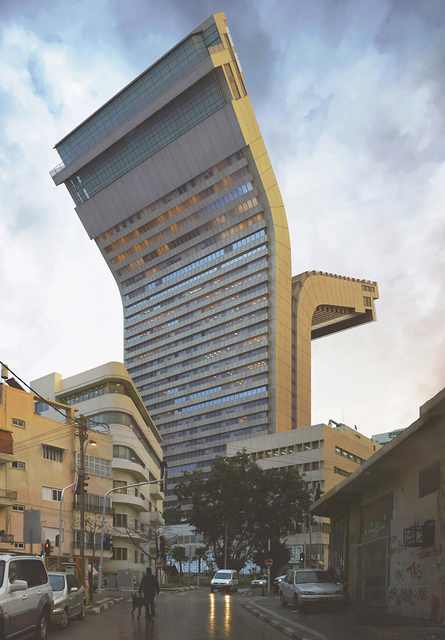 In 1994, Victor chose to study architecture and during his third year into his degree he started freelancing by making 3D models for architects. Soon, his talent was recognized and he became overloaded with projects. Victor eventually decided to drop out of college and instead started his own architecture firm which became quite popular and successful, with 20 employees in Spain and Brazil.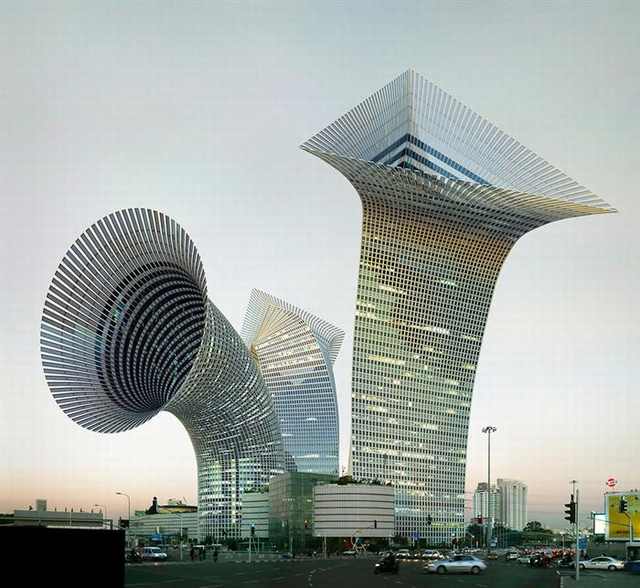 But by 2007, Victor realized that, while his firm was very successful – it was not his lifelong ambition. He stepped down and left his company and went on a trip to various countries, like Germany, Latvia and Israel. He stayed in each for a couple of years, taking pictures and letting his artistic inclinations roam free.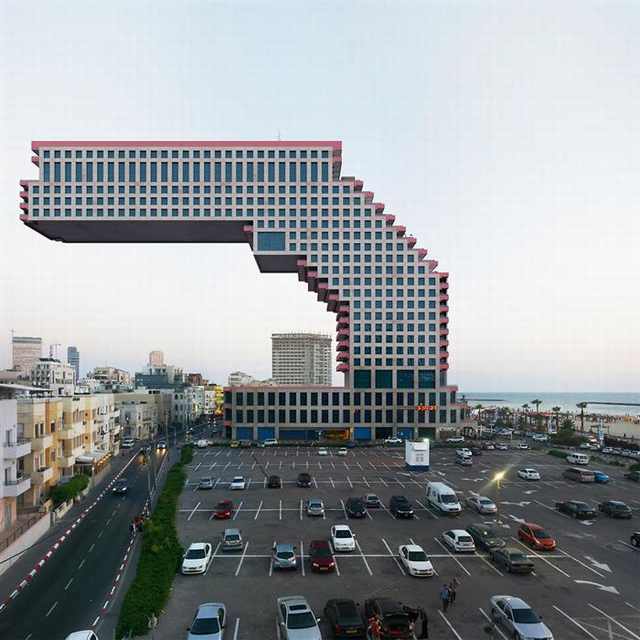 Combined with his talent for 3D computer graphics, Victor now creates these amazing works of art from pictures of everyday buildings.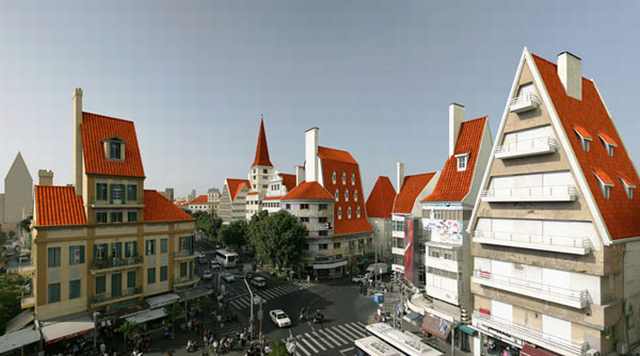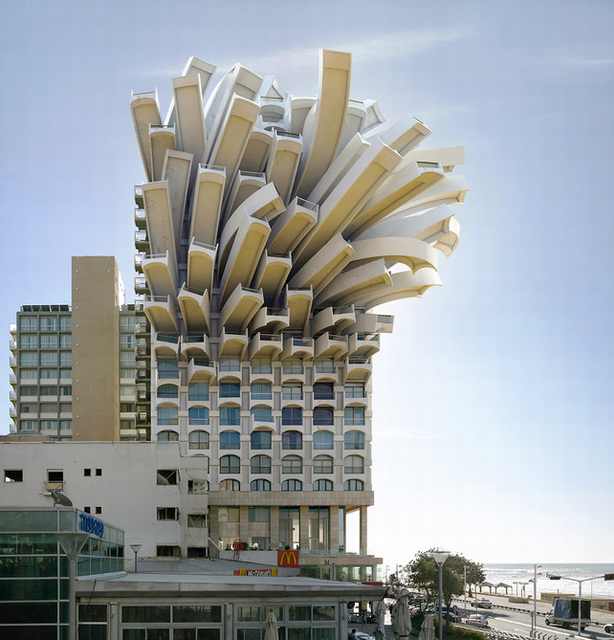 This is what the image above looks like originally.
Visit Victors site HERE.