There is a good chance you've heard of the GoPro cameras. These super-resilient, high-definition cameras can be mounted on helmets, cars, motorcycles, airplanes and more, and used to produce high-quality images and videos.
Here is the collection of amazing GoPro pictures I gathered around the web.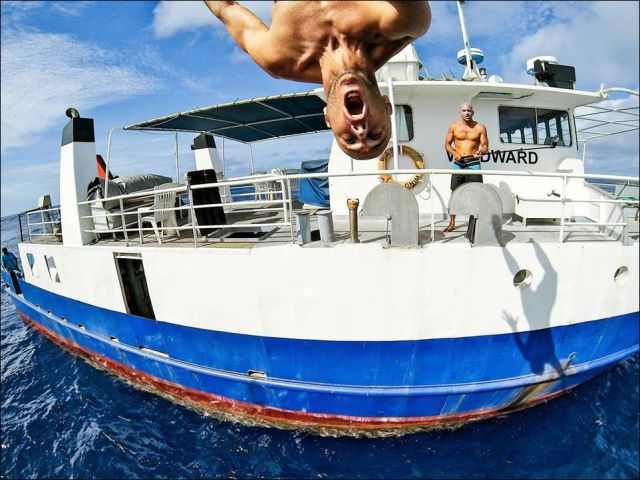 The company was formed by Nick Woodman. Woodman said he was inspired to start the company following a 2002 Australia surfing trip in which he was hoping to capture quality action photos of his surfing, but could not because amateur photographers could not get close enough, or obtain quality equipment at accessible prices. His desire for a camera system that could capture the professional angles inspired the 'GoPro' name.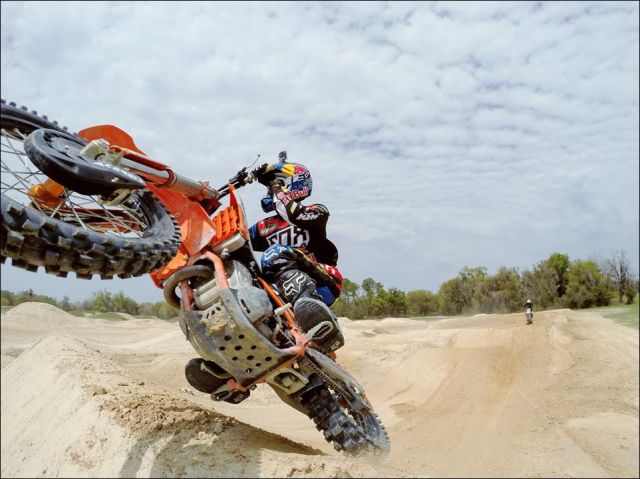 Their ability to withstand serious shock and water damage, as well as their ultra-light weight, has made them a must-have accessory for people who engage in extreme sports, hikers, scuba-divers and others.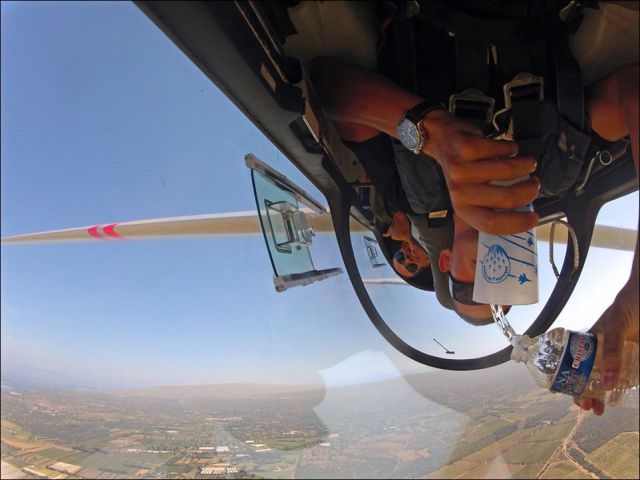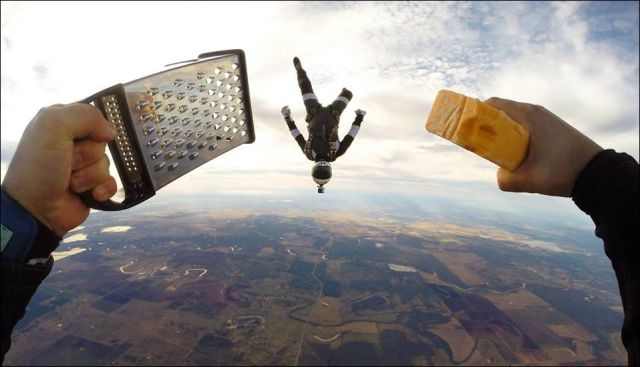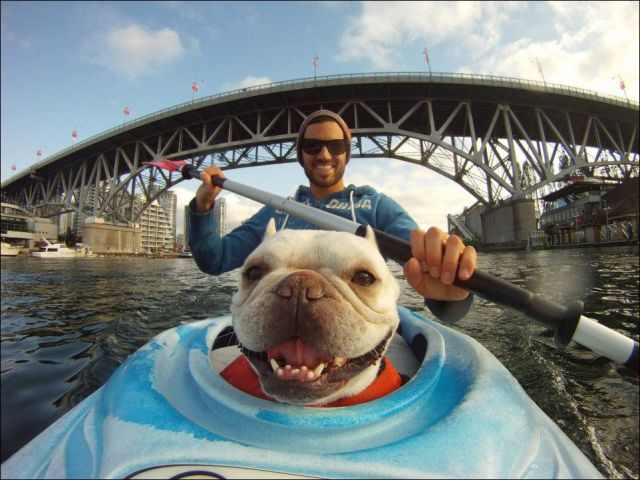 If you're asking yourself why is the GoPro considered so good, check out this video of one, falling off a plane.