This Little Puppy Needs His Toys!
I haven't seen a puppy so precious and read such a heart-warming story in a long time, so I invite you to read it for yourself, and see that wherever there's a will - there's a way. This little puppy was the only one born in his litter without his front legs due to a birth defect.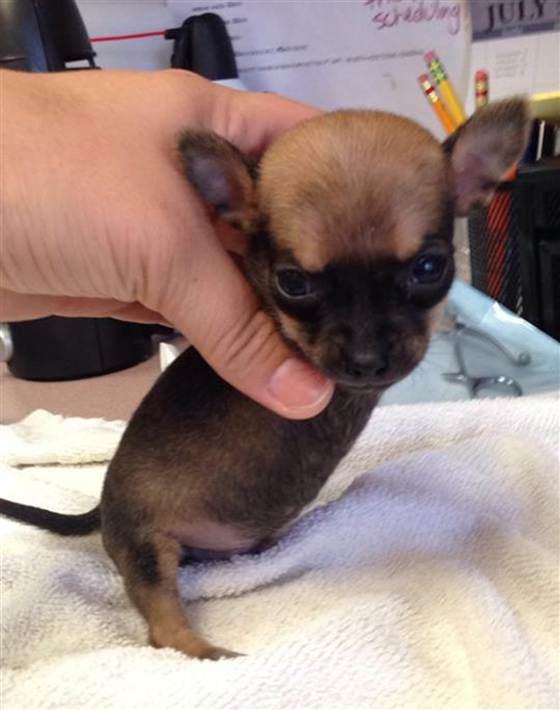 His owners didn't know what to do with him, but they didn't want to put the little thing down, so they took him to their local vet to try and get some help.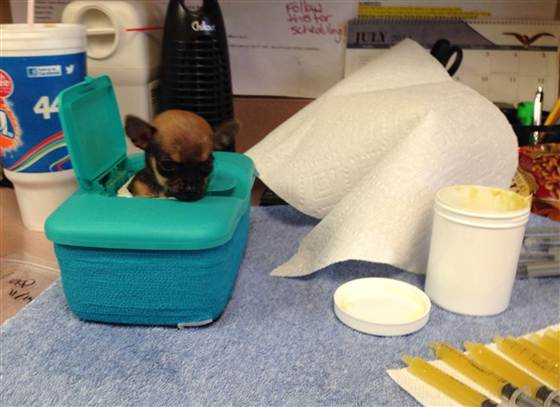 Due to his condition, his litter-mates started keeping him away from getting food and at 4 weeks old, he weighed only 10 ounces.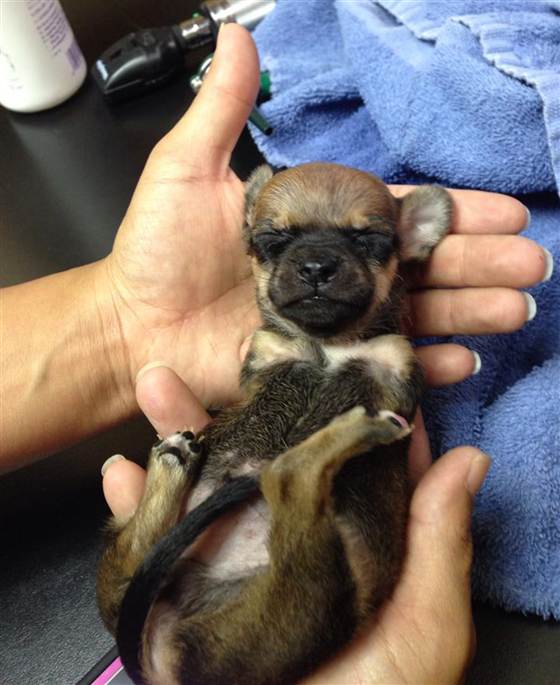 The vet gave the little guy a checkup and decided since it has no other birth defects – it will not be euthanized. Now came the part of finding a solution.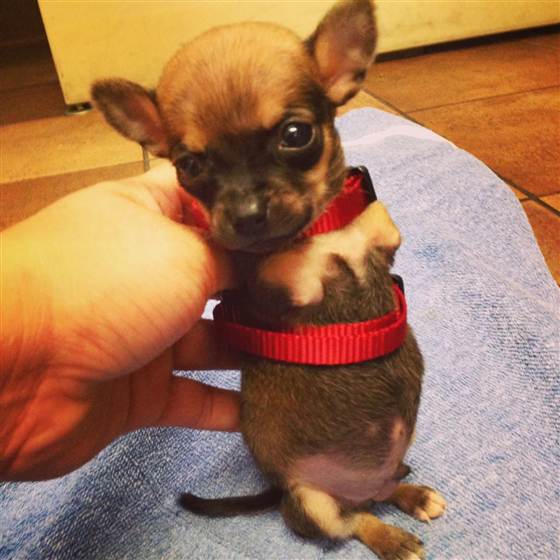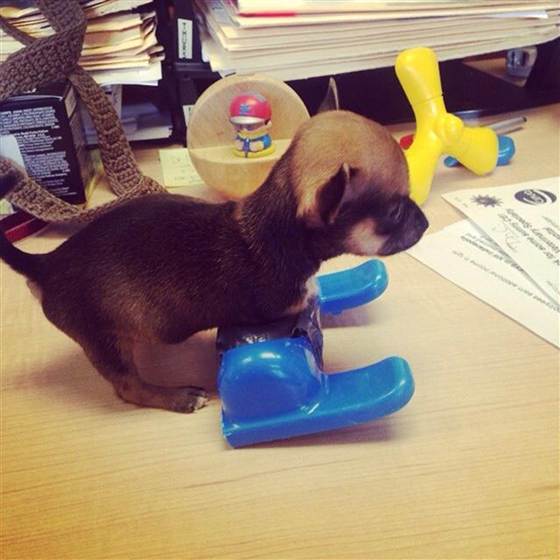 Since the pup was too small, regular doggy-carts couldn't be used, so instead – the vet used a ferret harness, pipes from a toy welding kit and wheels from a Fisher-Price toy helicopter to build a makeshift cart.
Thanks his new cart, this doggy earned himself the name "Turbo" and now weighs a healthy 1 pound! It's amazing how resilient they can be!
(Images courtesy of Amy Birk)
-Wanna see more happy dogs on wheels? We got a video for you!