Erez Marom is an Israeli photographer with a passion for world travel and incredible landscapes. These passions mix together well and produce extraordinary work that is celebrated around the world. If you want to learn to shoot like Marom, he offers special workshops that will teach you some of his secrets.

You can also check his website and facebook page for more incredible photos from places he's been around the world. There are some spectacular works here.
This special series was shot in Iceland, and showcases some of the most incredible shots of this icy land I've ever had the pleasure of seeing. Let's go explore these beautiful places.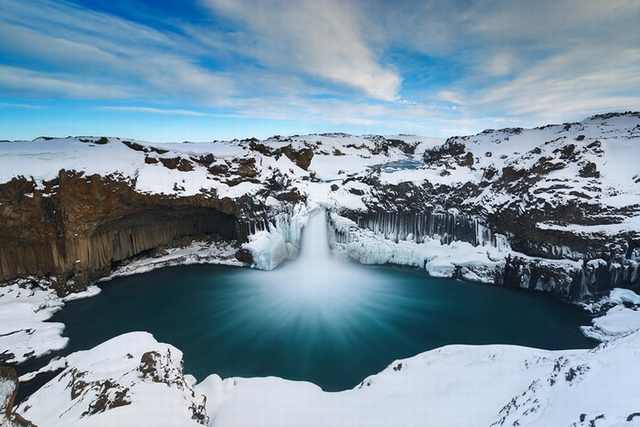 An incredible shot of the Aldeyjarfoss waterfall in its frozen winter clothing, a stunning, 20 meter (65 foot) sight to behold.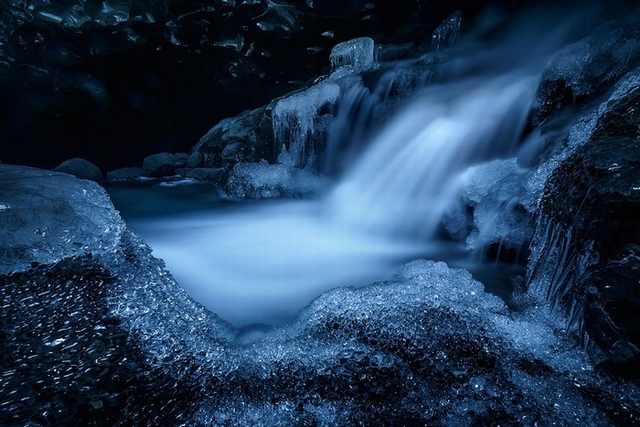 A smaller, but no less magical, waterfall at Mount Breidamerkurjokull, surrounded by ice crystals.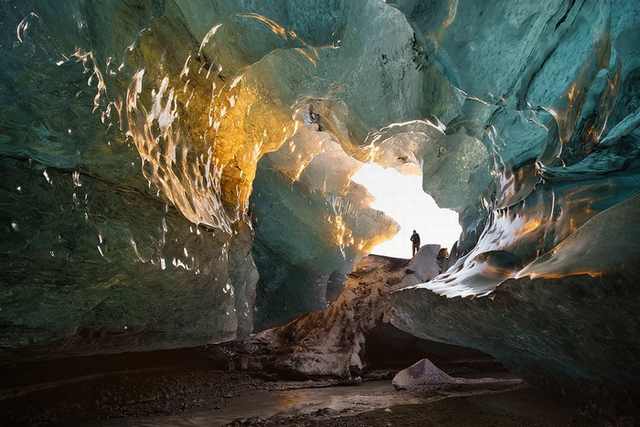 Standing at the opening of a huge, polished ice cave at Mount Breidamerkurjokull.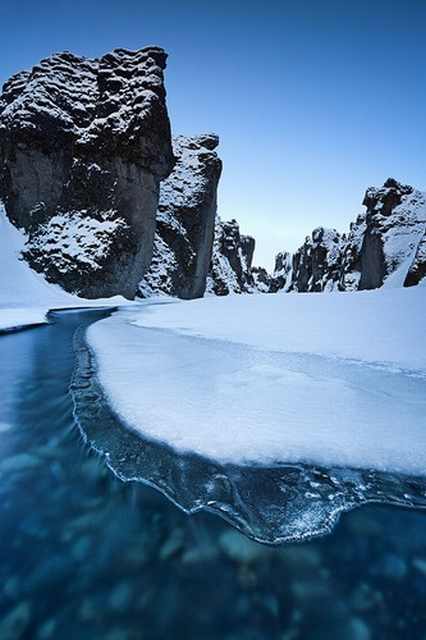 An ice sheet coating a river in

Fjaðrárgljúfur canyon. The crystal clear sight is deceptively dangerous, the bitter cold requires one to wear thermal clothing to even approach it.
Ice formatin lit by the rising sun on the frozen mountain lagoon of
Fjallsárlón.
The waters of the river
Skjálfandafljót fall here from a height of 12 meters. During the winter, although the river remains fluid while a thin crust of ice envelops the waterfall.
The locally famous 'Dinosaur Rock' greets the rising sun.
Jökulsárlón, or in English, the 'glacier lagoon'. A beautiful combination of blue and pink hues make for a magical atmosphere.
Jökulsárlón is even more beautiful with Northern Lights (Aurora Borealis) dancing in the skies above it.
Water streaming by a glacier on a beach in South Iceland.
The sun sets over the icy fields of
Jökulsárlón , the Glacier-Lagoon.
A red moon rises at the famous Pyramid Mountain, Kirkjufell.
A starry night in Kirkjufell, the Pyramid mountain
Golden sunlight suffuses Lake Mývatn, and greets a snowy tree and the placid waters.
A gorgeous blue ice cave in the depths of Mýrdalsjökull glacier.
A giant waterfall, Öxarárfoss, stands still and frozen, allowing climbers ot make a perilous but exciting climb with the morning sun.
Skógafoss waterfall on a clear day, with a rainbow as an added bonus.
The lake of Þingvallavatn of calm and cold, with snowy banks contrasting with the stunning colors of occasional vegetation.
The stunning opening to an ice cave in Vatnajökull Glacier. Its walls reflect patterns and colors in an amazing way

.