Gardens are, traditionally, a place where man or woman can retain a measure of nature in their house, a place where we come to feel the pull of the natural world. This isn't true for all gardens, but it is the purpose of the Chinese garden, a place that takes a pivotal place in the Chinese house design. A place of peace, a place to write poetry, and most of all - a place to connect with nature. These are some dazzling exmaples of what many consider a terrific way of combining function and art.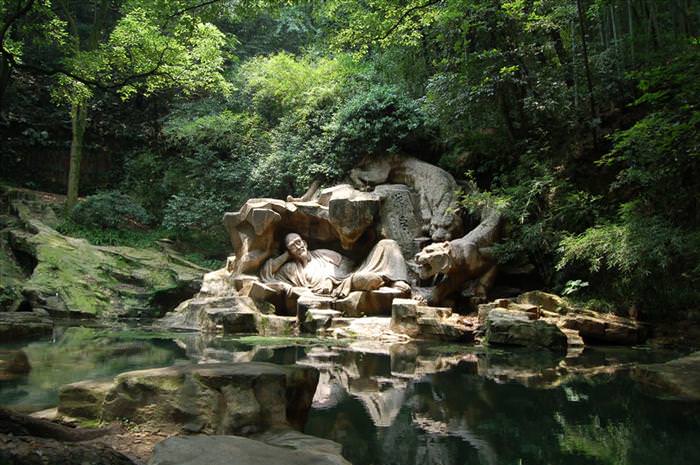 In Chinese culture, gardens play an important cultural role, and are just as important as any other part of the house. They are a place for the residents to retreat to, celebrate in or spend a quiet day. Chinese gardens are a place for man to "contemplate nature", and often include the use of garden statues, such as this piece: "Dreaming of the Tiger."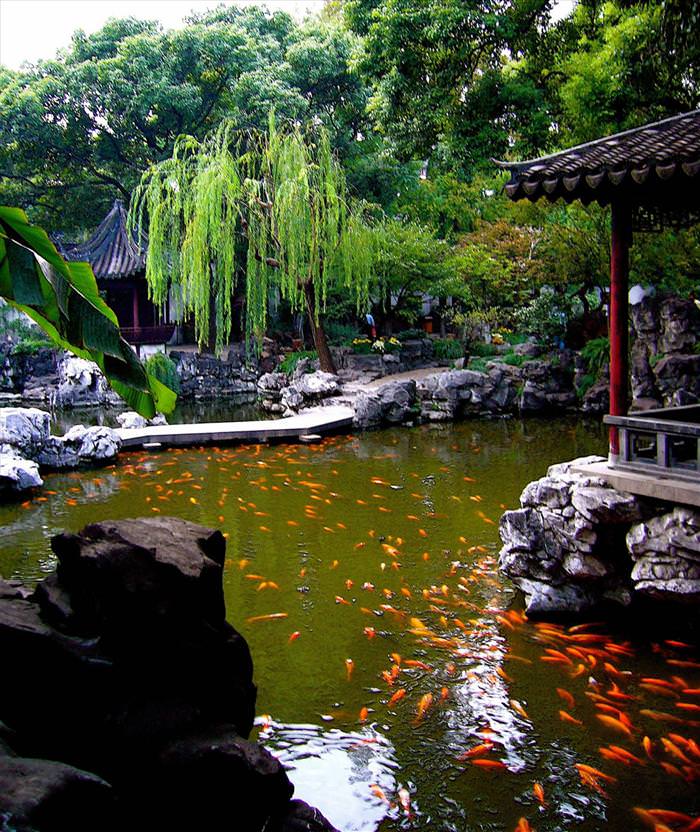 Yuyuan Garden, a koi pond. Most Chinese gardens incorporate water, either moving or still. Usually they would have a pond, and perhaps a few off-shooting streams, home to a variety of fish, such as carp or goldfish. Sometimes they will have mandarin ducks. The water has a calming effect that boosts that feeling of serenity the gardens are made for.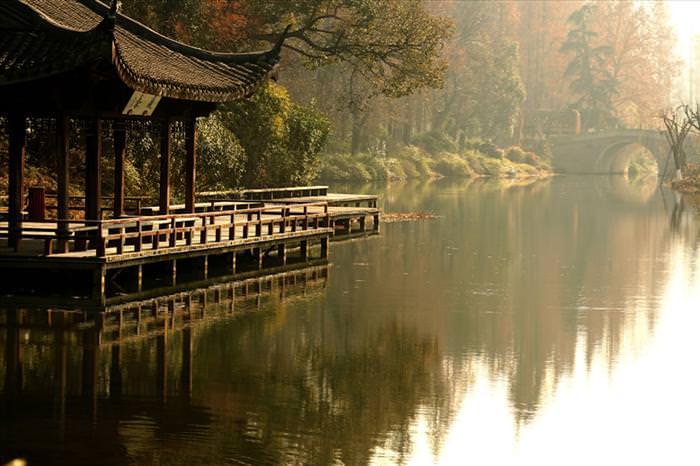 This is the Hangzhou Pagoda Bridge, a lovely complement to the surrounding natural beauty of this place.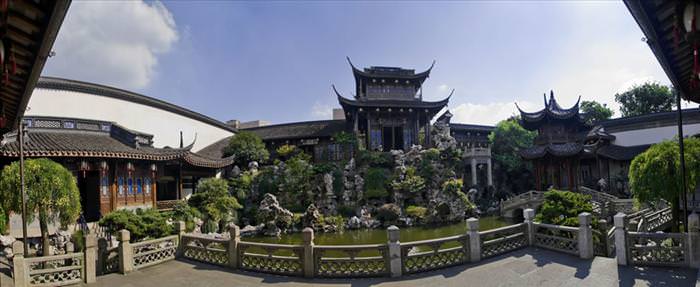 This is the former house of Hu Xueyan in Hangzhou. It was built in 1872 and utilizes Taihu rocks which represent both wisdom and immortality.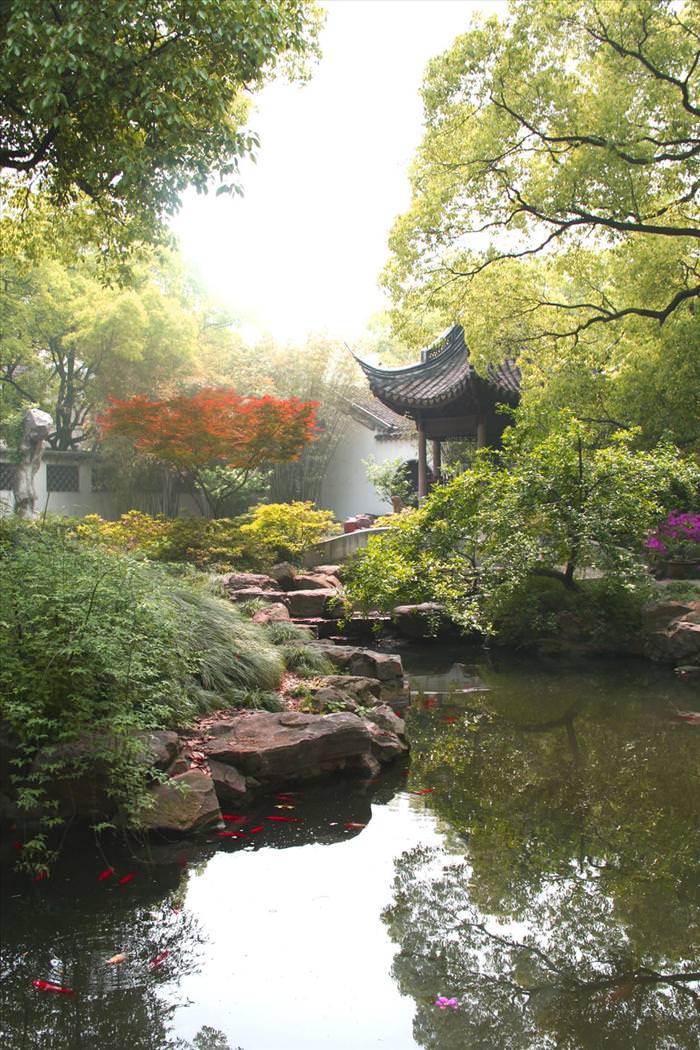 Pavilions and pagodas are a common sight in Chinese gardens, such as this lovely garden - the Jichang Yuan garden.
Shixianglu in Autumn.
Mountains possess a magical quality in Chinese culture, and so often the rocks in the Chinese garden represent the mountains. This is Flower Basket Hall in the Lion Forest Garden.
The chinese imperial gardens at the Summer Palace.
An incredible bonsai forest - Yunyan Ta China.
Li garden, an old classic Chinese garden with a pavilion.
West Lake, Hangzhou, China.
Beautiful Yuyuan Garden, in the old city of Shanghai, is seen by many as one of the most stunning and lavish gardens of that region. The garden was reportedly first established in 1559 as a private garden created by Pan Yunduan, who spent almost 20 years building a garden to please his father.
An entrance to Yuyuan Gardens.
Another stunning photo of Yuyuan Gardens. In reality, it is probably filled with visitors who have come to enjoy the colors and beauty.
A classic piece in Chinese gardens is the curved bridge.
Under the shadow of Yu Long Snow Mountain, rises Helong Tan Park on a clear, beautiful morning.
Submitted by user: Nora T.